Production printers, aka digital presses, are fast, efficient, high-quality and reliable workhorses that are a significant investment in your company's future. They're flexible, productive and professional resources that will fuel your commercial printing output for years to come.
To make the best choice when buying or leasing a production printer, ask yourself these questions to make sure you get the most for your money.
Several types of organizations utilize production printers for high-volume full-color or monochrome print. These include organizations involved in commercial print, direct mail, education and corporate print centers, to name a few. Many use their production printer for the same type of output day after day, in mass quantities. Production printers produce catalogs, invoices, flyers, transactional data, manuals, posters, brochures, booklets, direct marketing materials, promotional marketing materials, envelopes and packaging labels. They print on cardstock, heavyweight papers, synthetics, vellum, mixed media and linen, and can provide security features to invoices, coupons, passes and tickets. They are capable of producing a wide array of materials including calendars, wedding invitations, greeting cards, photo books and more.
If you're in the market for a production printer, begin your search by asking yourself these questions to find one that meets your needs through your term of ownership:
Are you considering multiple production print product lines?
If you consider only one manufacturer that can only offer you one product, your options are obviously limited. You're better off doing a needs analysis assessment in which your output goals and printing needs are discussed, understood and used to customize a recommendation of the best industrial printer to meet those needs. Try to work with someone who can offer you a quote on the best (or several advantageous) options. At Loffler we offer Canon, Xerox and Konica Minolta digital printing presses and production printers. Having options allows you to take all of the suggestions presented and make an informed decision on what's best for your workplace.
Will service and support be customized for production print?
A production printer is critical to your business. You cannot afford to have it not working. You want a tenured team specially trained in production print to assess and meet your machine's needs. You want people who have been doing this for a long time. From the service side, it is important to make sure you have an informed help desk available to you that is able to speak to the unique needs of high-volume print. Do they offer technical support? Is training offered just the one time when you get your digital printing press machine or are continuous trainings offered?
If you have application issues, will you have someone to consult?
You want the production print experts you choose to work with to be able to address your total workflow. This means everything from how jobs are submitted to finding the most accurate and efficient way to print. You need someone who will identify opportunities, improve performance and add value. That might mean job ticketing, job submission, variable data and color profiling software, to name a few. Overall, the goal should be to provide your business the ability to maximize productivity and help you do more with less.
Read Next: Down Time Is Bad Time: Increase Your Production Print Uptime
Learn More About Production Printers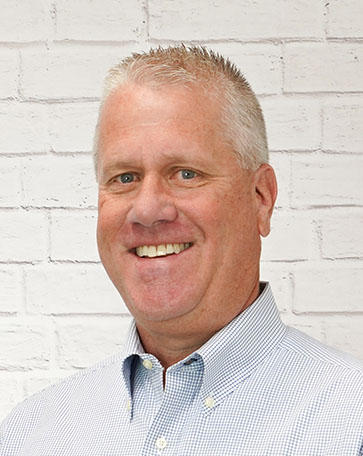 Mike Crowell is the Manager of Production Print at Loffler Companies. He has been in the industry since 1993 and has been with Loffler for 9 years. His responsibilities include helping account managers and clients understand production print options and focuses much of his work on the commercial printer market. Mike has specialized in production print in the Minneapolis area for the last 18 years and is rated as a Top Performer by Konica Minolta and Canon Production in the Midwest. Outside of work, Mike enjoys golfing, fishing and watching Minnesota Sports teams. He is a huge Minnesota Gophers fan.