We received a call recently from an organization that had ordered a temperature screening kiosk off of the internet. After unboxing the kiosk and plugging it in, they were concerned they may have missed crucial steps and thought Loffler might have more expertise to set it up correctly.
They were right; configuration and implementation are required to make a temperature scanning kiosk work.
When you plug in the kiosk, what do you want it to do? Measure temperatures, right? Do you know how to calibrate the device to measure temperature accurately?
That needs to be configured.
When an elevated temperature is detected, do you need it to send you an email or alert you in some other way?
That needs to be configured.
When a temperature is not elevated, should the kiosk unlock a door or print a badge?
That needs to be configured, too.
In this post we'll review these and other configurations needed to make a temperature screening solution work.
You can buy a temperature screening kiosk online from many different vendors.
These kiosks look the same and have the same features as the ones we sell, so why should you consider buying from Loffler?
A new temperature screening kiosk requires many features to be configured, and Loffler's solution can help you through configuration and implementation.
Loffler's Temperature Screening Kiosk Solution: What's Included
Loffler will work with you to understand how you want to use the kiosk and will configure it to meet your needs. We have the expertise to understand how temperature screening works and how to integrate it into your existing systems.
Temperature screening solutions offer many features that do not come pre-configured. Loffler's solution includes implementation and configuration of many options and integrations, including:
Email, on-screen and/or audible notifications

Door access integration

Health screening questionnaire integration
ID badge and ticket printing
Customizable SQL reporting

Elevated temperature alarm thresholds

Compensation for temperature variations

Body temperature settings

Mask detection

Taking and storing pictures (on or off)

Data storage planning and security

Stranger alarm (on or off)

Three different relay modes and delays

Password settings
Beyond these features, there is the basic knowledge of how to use the kiosk. Accessing settings on the device requires plugging a mouse into a USB port, finding the settings, entering a password... the process is clunky. We've worked with demo devices and have learned how to change the language on the device to English, as well as the readings from Celsius to Fahrenheit.
When Loffler prepares your device for you, we can do so remotely, and we don't have to go into each individual device. Using the cloud, we can make all the adjustments without you needing to fuss with the device. We can also adjust configurations for you if and when environmental changes happen.
---
This whole methodology goes back to how Loffler works: We take a consultative approach to how we implement technology. We're not just providing you with a widget. We're providing a solution.
If you have already purchased a kiosk, and have no idea what to do with it, contact us. We can take the hunk of metal and plastic you bought and turn it into the precautionary temperature scanning tool you purchased it to be.
If you're trying to obtain a new kiosk for your organization, we can help with that, too.
LEARN MORE ABOUT TEMPERATURE SCREENING SOLUTIONS
Read Next: Temperature Screening Solutions Webinar [Transcript and Video]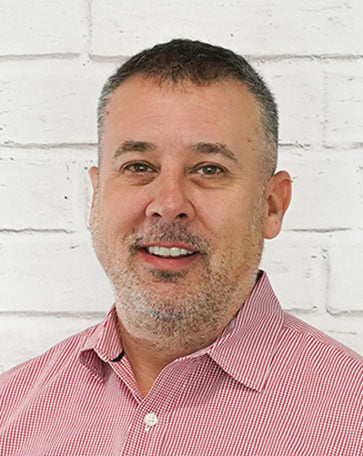 Anthony is the Practice Manager of Physical Security at Loffler Companies. He began his technology career in 1993 installing POS and audio/video equipment in retail and commercial environments. With more than 25 years of technology background, Anthony has built and managed several enterprise-level surveillance systems consisting of more than 56,000 cameras in 830 locations in the United States and Canada. He was instrumental in the design and implementation of major surveillance systems for Life Time Fitness – supporting 9000+ cameras running Milestone Systems and JCPenney – supporting 42,000+ cameras running ExacqVision. In addition, he brings a strong background in operational leadership and knowledge in multi-site real estate management and construction. Anthony has had certifications with AXIS, Milestone, Genetec, ASIS, BICSI, NICET, Microsoft and Cisco along with various Access Control, Audio Visual and Project Management certifications. In his free time, he enjoys the outdoors with his son and daughter.