When you're deciding on a partner for your office technology needs, it is important to understand the DNA of the vendors you're considering.
Each vendor is unique. If you listen to Loffler's story, you'll learn we're a technology dealer that works with manufacturers to deliver the best office solutions available to solve our clients' problems. We are a multi-generational private, family-owned independent dealer, and we work hard to exceed our clients' expectations.
So, what can you expect as a Loffler client? Here are three attributes any and every Loffler client can expect from us:
1. A Commitment to Helping You Succeed
We took Simon Sinek's advice about starting with Why.
Sinek says that while many organizations can explain What they do, and some can explain How they do it, not many can explain Why: The Why is the reason for existence, the reason to get out of bed in the morning. The reason why anyone should care about what you do.
This idea struck a chord with us. We surveyed our employees to help us build a finite Why Statement. What resulted was the following: Helping You Succeed. The "You" in that statement stands for our clients, our employees, our partners and our community. Loffler Companies exists to help you succeed, and we strive to make that happen.
2. A Trusted Advisor for a Complex Technology Environment
How do we help you, our client, succeed? By serving as a trusted advisor through a complex office technology environment. Following the Value Discipline Model, a company can excel in one of three areas: Product Leadership (where Apple excels), Operational Efficiency (where Walmart shines) or Customer Intimacy (where Nordstrom reigns high). In other words, a company can be best at either products, price or service. While we hold our own in products and pricing, we know our value proposition in the marketplace is in the service we provide to our clients, which involves building trusted, long-term relationships to help navigate the ever-changing office technology landscape.
Loffler is a trusted advisor that helps organizations of all kinds work through the tremendous complexity seen in today's workplace technology.
3. Customized, Integrated Technology Solutions
With our experts working for you, you can expect customized integrated technology solutions for your organization. We do this by providing experts who specialize in print production, color, workflow solutions, Managed Print Services, Unified Communications business phone systems, IT Solutions, security and beyond.
We make technology simple, so you can focus on your business.
LEARN MORE ABOUT THE LOFFLER DIFFERENCE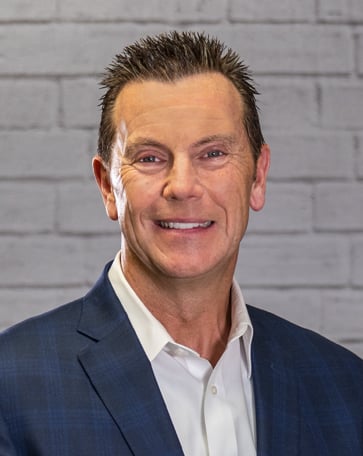 John Hastings is the Executive Vice President of Imaging Sales at Loffler Companies. He has been at Loffler and in the industry for 20+ years. In his current role, he directs the selection, training, structure and motivation of a local and national account sales team. John often speaks publicly with other business leaders on topics related to sales and leadership. He and his wife reside in Maple Grove and enjoy spending time at their northern Minnesota cabin during the summers.