Four Reasons You Need a Contact Center | Unified Communications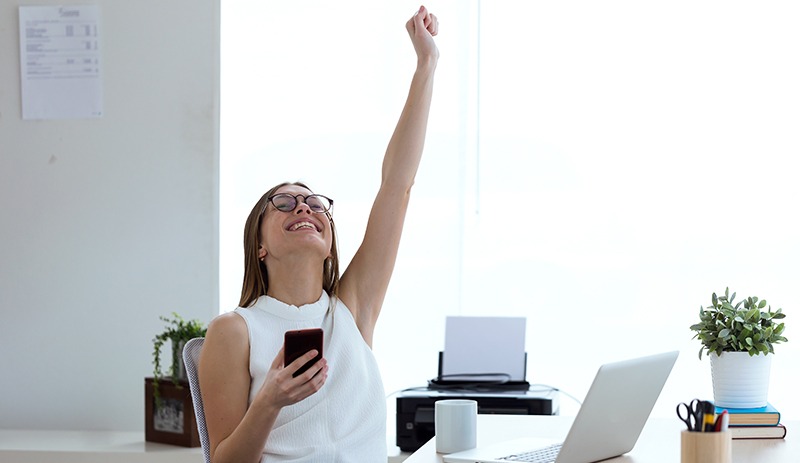 When your customers need to contact you, they want it to be right away and without much hassle. They want speed and efficiency.
We've all come to expect an array of communication options – such as chat, text and email – when contacting organizations. With a contact center through a Unified Communications platform, these options are available to businesses of all sizes.
And the benefits of a contact center go far beyond speed and efficiency.
What Is a Contact Center?
In a contact center, customer service representatives answer customer inquiries. What's the difference between a contact center and a call center, then? Contact centers typically provide the same service as a call center. They just do it better.
While call center software handles only phone calls, contact center technology adds additional streams of electronic communication, including website chat, email, mentions on social media and SMS texts. All these communication channels are integrated in queues within the contact center system.
With a contact center, organizations can track the customer experience and increase customer satisfaction. A chat representative can initiate contact and welcome customers on your website ("Hello, How can I help you?"). Contact centers also allow customer service representatives to respond to customer questions using social media, whether addressing a complaint ("What happened?") or accepting a compliment ("Thank you!").
Who Uses Contact Centers?
If you're concerned with customer service and customer satisfaction, you want to consider a contact center. Think about everyone calling to place a ticket, ask a question or voice a concern. These people need responses and they value speed and efficiency. Contact centers help you meet your customers where they're at.
Contact centers are often found in colleges, car dealerships and organizations with big inside sales teams or customer service departments. You also see contact centers used for appointment reminders from doctor's offices. The office uploads all appointment reminders into a system. Then, either a text or a robotic service contacts a patient for appointment reminders.
Many organizations don't know they're looking for a contact center. They might just be hoping to upgrade their phones or even find better service for their system. Along with those goals, a contact center can be an easy way to gain more communication options than the inbound/outbound calling they have now.
Four Undeniable Reasons You Need a Contact Center
1. Customers Love Contact Centers
Contact centers make communication easier for both you and your customers. They answer the need for speed and efficiency mentioned above.
With a contact center, your customer service team can provide the best communication style for each customer. More and more often, we see people preferring chat options over voice calls. Others prefer to email or reach out via social media. And still we have customers who prefer to call and speak to a person.
Colleges use contact centers to chat on their website with potential students. They also direct inquiries from current students to the proper department. Imagine being able to pop open a website chat on the financial aid page and answer immediate questions.
Businesses like car dealerships have contact centers provide customer service to interact with potential buyers on their website. Many also do SMS texting. Customers can interact and get questions answered on car purchases or service.
2. Mobilize Your Workforce
Our world has become mobile; everyone has a mobile device. Contact centers make your representatives available in a mobile world. This means when customers are out in the field, they can send an instant message, chat or text a service issue and have a representative available to help them.
Before, a call center representative had to be at their desk, glued to the phone. Now a computer can be a phone and can keep all communication channels open in the queues for answering emails and chats. This enables your on-the-go sales, service and other customer service representatives to answer customer inquiries as they come.
With that mobility comes convenience. A Unified Communications system allows your contact center to integrate with other applications. One great example of this is CRM integration. A contact center system can recognize a caller based on their phone number and route them to a specific agent assigned to their account.
3. Save Money and Optimize Your Team
This is likely the biggest internal win for a contact center. Traditional call center software only includes voice phone calls. A contact center isn't limited to one phone call at a time. An agent can take more customer inquiries at once, phone plus email, plus chat at the same time. Contact centers lower wait times for customers and allow you to make more use of your customer service representatives. Many can handle four emails at once, but only one phone call. The call center system is intelligent and can route based on the representative's ability.
Speaking of costs, should you have a cloud-hosted contact center or an on-premise system? For a large (enterprise) organization, you would want to look first at on-premise options because the costs make more sense for some. For an SMB, we'd want to start our conversation about cloud-hosted contact center, as the cloud allows you to add and remove features more freely and benefits organizations testing contact center functions to find what works best.
4. Improve Internal Communication
I could go on and on about the benefits you'll find with contact center technology over call center software, and a Unified Communications system in general, but I'll leave you with this: A contact center can be used to improve internal communications. Picture a shopping center. They may use a contact center for internal end users (store owners and employees) to contact the mall's internal IT team. The idea is that people contact the contact center (via phone, email, chat, whatever works) and somebody in internal IT is available to help them. Any organization with a help desk can use a contact center. Really, the possibilities are endless.
Upgrading your call center software, or researching business phone systems that improve customer service? Contact a Loffler expert to see how a contact center through a Unified Communications platform could benefit you.
Learn More About Loffler's Phone System Options
Read More: Unified Communications: All Your Communications Tools in One Fully-Unified Platform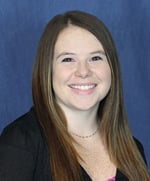 Jordan is an IT Solutions Account Executive at Loffler who helps businesses improve technology. She has been with Loffler since 2013, and has worked in business development and as a trainer and project coordinator for unified communications before moving into her current role. In her spare time, Jordan enjoys traveling, spending time with friends and family, watching Vikings football and trying new food.