Do you know how to build a cybersecurity strategy? Many organizations don't know where to start or what risks they may already be exposed to.
They may be security aware and have firewalls and antivirus software. But they may not have created formal policies and procedures. They may not meet on a regular basis to understand risks and drive improvement in their cybersecurity program.
That's where a company that offers managed cybersecurity services becomes useful.
Why Choose a Managed Cybersecurity Services Company in the First Place?
There are several reasons to work with a managed cybersecurity services provider, and they all come down to the skillset your organization has on staff:
Many don't have their own IT teams, or one large enough to staff the necessary cybersecurity skills.

It's often hard to attract and retain IT professionals, especially those specialized in cybersecurity.

Organizational changes like mergers and acquisitions, selling off part of a business or having lost a key IT person often create a need.
We recommend you look for the following traits to know you've selected the best managed cybersecurity services provider:
7 Signs You've Chosen the Best Managed Cybersecurity Services Company
1. They take a consultative approach.
Cybersecurity services are often technical in nature. They include practical activities like managing firewalls, doing external vulnerability scanning and managing client software, like endpoint detection and response (EDR) software. It should go without saying that the managed cybersecurity provider you select should excel at covering the basic technical needs required in your cybersecurity strategy.
It's important to ensure they're constantly thinking beyond the next server upgrade or cloud migration.
A consultative approach to cybersecurity takes things a step further. It means not only completing the day-to-day tasks and projects, but also looking to the long-term needs of your organization by understanding risks, building out a security program, writing policies and having formal documentation.
2. Their cybersecurity program is customizable.
While the baseline of necessary cybersecurity components should always be available, and often packaged into something like a managed IT services program, a provider should also offer additional managed cybersecurity services that can be added when needs arise.
Take two of our services as examples:
One is Managed IT Security Policies. The process of creating policies is tedious for everyone involved, so we created a better way to do it. Not only do we offer Loffler's expertise customizing IT security policies, but we also provide access to workflows, notifications and tracking of annual approvals and reviews provided by our policy management portal. Policies can be purchased in packs of 5, 10, 20 or larger, so this solution is truly customizable to our clients' needs.
The second is vulnerability and risk management, where we put software inside of a client's environment to scan for vulnerabilities and sensitive data that may exist. Some clients simply need this extra layer of scanning protection, and this is an easy add-on to any cybersecurity program.
3. They can provide effective remote services.
In the past, cybersecurity assessments would take place at a client site over a three- to four-day period and include client meetings and on-site scanning.
Today, managed cybersecurity service providers should offer physical site surveys performed with remote technologies. Having someone walk around with a cell phone with Zoom, Microsoft Teams or FaceTime, allows for a physical review of the site.
In a practical sense at Loffler, this means we can reach clients across the nation. Not only does it allow us to reach those locations, but it helps reduce travel costs as well, which is ultimately good for a client's bottom line.
4. They play well with others.
A cybersecurity services provider should be able to work with clients of any size, including those without an IT department, those that have their own IT department and others that work with other third-party managed services providers.
Regardless of who they need to work with, they should know how to be collaborative and get results.
We've found that when we're all on the same page, working for the same goal, it can be a good experience for a client that wants to work with us for IT security consulting, because their local IT provider can't provide those services.
5. They have the experience to keep your systems secure.
A managed cybersecurity team should have years of tenure in cybersecurity work. They should also have relevant certifications related to cybersecurity.
Cybersecurity is a big catch-all term with eight major domains, including software development security, identity and access management, security operations, etc. When people think about security, they don't always appreciate all those nuances.
No one can know every aspect. But you need to work with a provider that understands all the different areas and can bring in the necessary experts.
6. They can manage to the various cybersecurity frameworks.
Many of our clients come to us not knowing what a cybersecurity framework is or not knowing the specifics. They may need help selecting which one to adopt.
Any managed cybersecurity services provider should work with all the major cybersecurity frameworks including CMMC, NIST, ISO, PCI, HIPAA and more.
7. They can be objective.
The company should be upfront and objective when making recommendations.
Does the cybersecurity provider have their own solutions they sell and recommend, and if so, are they able to consult around all the cybersecurity solutions that exist out there?
A cybersecurity provider should never stand in the way of a client that wants to adopt a solution that is of good quality and value and is supportable by everyone involved.
---
Make Loffler Your Managed Cybersecurity Services Company of Choice
Loffler has built cybersecurity offerings around trying to first measure risks and then working together on an action plan that makes improvements and manages risks.
Our cybersecurity services take a fractional consulting approach, where a Virtual Chief Information Security Officer (vCISO) works a set number of monthly hours with a client to improve their cybersecurity posture.
Loffler is unique in that we have the mainstream technical leadership covered with our three pillars of IT consulting. Our vCISO offering is just one of the three pillars, which we created around the need to have higher-level leadership that goes above and beyond the nuts and bolts of maintaining and managing the system. We do that by providing guidance for long-term planning, assessing risks, understanding the alignment with business and IT, how to get more out of the IT investment and how to turn IT into a strategic investment. Contact us to get started today.
Read Next: Cybersecurity: IT Starts with Leadership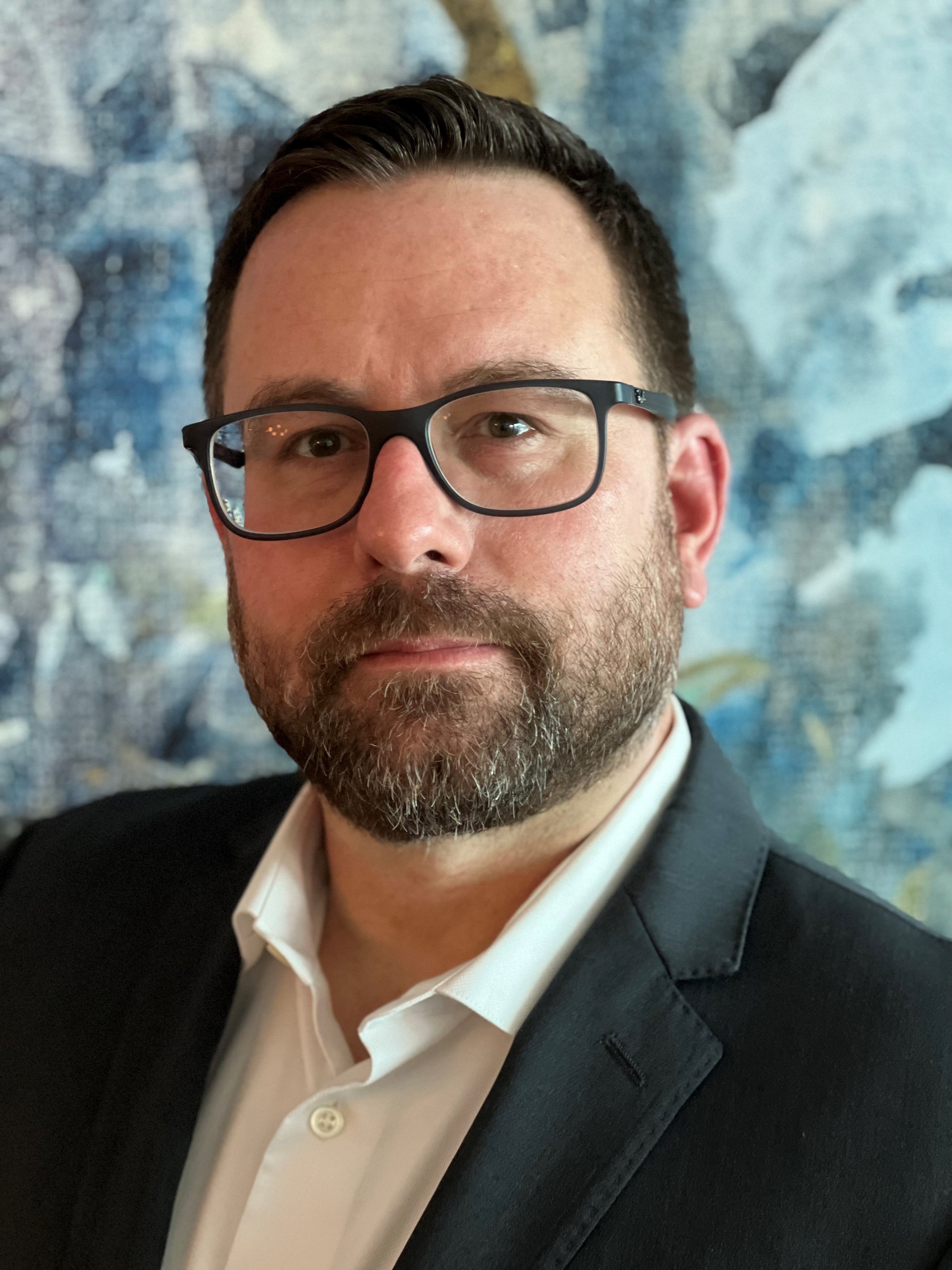 Randy is a CISSP who leads the Cybersecurity and IT Consulting team at Loffler Companies. He is focused on applying his 25+ years of IT experience to help his clients measure, understand and manage information security risk through the vCISO managed consulting program.