I was a stay-at-home parent for three months before I began Loffler Companies in 1986. At the time, my kids were two and five years old, and my wife, Darcy, worked to support our family and provide healthcare benefits.
Prior to that time, I had always thought how lucky stay-at-home parents were to spend more time with their kids, and I'll admit, I enjoyed the occasional pool day while Darcy was at work.
But while I value that time, it also taught me how hard it is to be a stay-at-home parent. When Darcy would come home at the end of a workday, she'd ask how my day was. I remember feeling that nothing had been accomplished, yet I hadn't sat down all day.
The realities of parenting full-time have merged with working from home in 2020. Challenges I could only begin to understand now face parents trying to get their work done. This has me thinking about priorities. What are the best tactics for a working parent who is also juggling the responsibility of child care?
1. Communicate
No one is perfect and you shouldn't expect yourself to be, especially if you are working and parenting simultaneously. But do your best to communicate often and clearly. Your team members should know when you're available and when to expect you. Your clients should be given realistic and up-to-date deadlines.
2. Engage
I hope that you like – maybe even love – your job. If not, maybe you can still find the positives in your work. Is it a springboard for the career you want? Is it giving you valuable work experience? How can you engage in your work by setting realistic goals, and then working to accomplish them? The parts of your job that excite and inspire you will help you stay engaged. Helping others and finding purpose in your work will help you get through stressful days. Is there an upcoming project you can lead? Is a teammate struggling with a task you can contribute to? Do you speak up when your manager asks for feedback or new ideas? Staying engaged doesn't have to mean taking on more. It can mean reevaluating to remind yourself why you matter and how you can do your best.
3. Stay Humble
You don't have to have it all figured out. I found staying at home to be harder than going to work. I never would have understood that unless I had experienced it myself. It's OK to say your plan for the day is completely off track. It's OK to say you're having a bad day. As long as you keep the previous two pieces of advice (Communicate and Stay Engaged) at the forefront of your strategy to move forward, you'll be OK. Not every day will be as challenging and this too shall pass. Give yourself permission to live in the "now" and recognize when today wasn't so great.
4. Enjoy Those Kiddos
We've used the mantra "work hard, play hard" for a long time at Loffler, and it applies nicely to the situation many working parents find themselves in right now. Put in the time, check tasks off your list. But also take breaks. If you have paid time off, use it. Have a hard stop at the end of your work day, so you can focus on family time. Make your days off sacred, even if they're limited to the weekend.
---
Hang in there, parents. Communicate. Engage. Stay humble. And as busy as you may be, make sure you cherish the time you have with your family. One day you'll look back at any time you spend with them as a blessing, as I do with the time I had staying at home with my own kids.
Now I look at my kids, both grown and with families of their own, facing the challenges of working and parenting. We're doing everything we can to support them now and beyond, and I admire the willpower they and so many parents around the world have been able to maintain. Keep up the good work; you're doing great!
Contact Loffler for Easy and Secure Remote Work Solutions
Read Next: Eight Video Call Tips from Loffler's CEO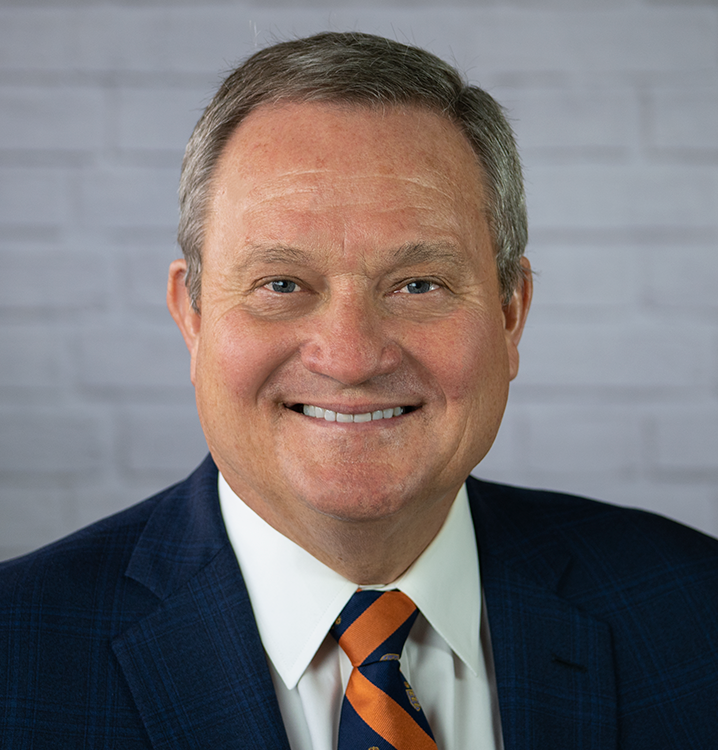 Jim Loffler is the founder and CEO of Loffler Companies. He started the company in 1986 with dictation machines, expanding to faxes, copiers, IP Phones, IT managed services and much more. Today, the company employs over 600 team members in 18 locations in six states, and focuses on long-term relationships. Jim is proud of the many awards Loffler Companies has received over the years, including ten years as one of INC 5000 magazine's "Fastest Growing Private Companies in America." Loffler Companies is also the official technology partner of the Minnesota Vikings, Minnesota Timberwolves, Minnesota Lynx, Minnesota Wild, St. Paul Saints and the University of Minnesota athletic department. In 2018, Jim was named one of Minnesota's Top 500 Business Leaders. Jim has been married for more than 40 years to Darcy, his junior high school sweetheart. They have two children, four grandsons and one granddaughter. In his spare time, Jim enjoys golfing, boating, cooking, photography, music and traveling.