As the world has become increasingly reliant on information technology, more organizations have started turning to Managed IT Services. The benefits of employing a technology service provider are becoming a more viable option for many businesses, and it's not hard to see why.
But how do you know if your organization is a good fit for Managed IT Services? Understanding the benefits is crucial when determining whether outsourcing your IT tasks is the right choice.
In this post, we'll discuss five reasons why your business should consider fully Managed IT Services.
Why You Need Managed IT Services
Managed IT Services deliver an assortment of services, such as help desk support, monitoring, disaster recovery and hosting solutions, to enable organizations to focus on their core business objectives.
Organizations that would like to enhance their operations and reduce their expenses may turn to Managed IT Services for continuous support and assistance. A managed service provider (MSP) can offer in-depth expertise that many in-house IT teams don't have, which can help guarantee your systems run smoothly and stay up to speed.
Here are some of the top reasons why an organization should partner with an MSP:
1. Focus on the core objectives of your business
Even if you have an internal IT team or an individual who is responsible for managing your organization's technology needs, tasks can pile up fast. Spending time on repetitious tasks can take away from your organization's true purpose.
One of the main reasons organizations turn to managed service providers is so they can free their IT department to work on projects and tasks they're more suited to manage. Or, if you don't have an existing IT department, MSPs can take over all IT operations for your business.
2. Reduce operational expenses and costs
It may seem counterproductive to hire a managed service provider if you're trying to cut costs, but this business decision can save you money in the long run.
By implementing fully Managed IT Services, organizations can avoid the ongoing costs of hiring and managing an internal team. Instead of relying on only one or two individuals, you can be certain that your IT needs will be addressed by an entire team of industry experts.
Managed IT Services often run on a subscription-based model where the consumer pays a contracted monthly fee for services. Similarly, when an organization needs to grow or scale back, Managed IT Services offer flexibility in a way that isn't always possible with an in-house IT team.
3. Improve the security, efficiency and reliability of your technology ecosystem
Every organization wants to keep their business and consumer information secure and protected, but the rise of cyber threats has made this an increasingly difficult task.
Cybercriminals have gotten creative with the ways they target individuals and SMBs, from ransomware attacks to QR code phishing scams, so it's important to have strong defense systems in place.
Various industries, such as financial and healthcare institutions, work with their customers' personal data daily. A technology service provider can provide an organization with the security services it needs to protect data and proactively keep the company, and most importantly their customers, safe.
Ensuring everything is secure is critical in preparing for unfortunate, yet often unavoidable events, such as data breaches or server failures.
4. Minimize interruptions and maximize uptime
In order to achieve optimal growth and keep your consumers satisfied, having IT systems that operate smoothly and with minimal interruptions is essential.
If you aren't prepared, downtime could cause vast damage to your organization's credibility and ability to operate. Although emergencies and disasters can be unpreventable, it's important to have the necessary plans in place.
MSPs can help your organization maximize your uptime and reduce the number of interruptions you experience.
5. Access extensive technical knowledge and expertise from industry professionals
It may be difficult for small and medium-sized businesses (SMBs) to stay up to date on all the latest technology trends and developments.
Working with an MSP allows an organization direct access to several technology solutions and industry specifications. Because they operate on multiple organizations' IT environments, they're much more versed in handling complex change requests to new systems or solutions.
Not only do MSPs work quickly to resolve problems that occur, but they also offer advice and guidance to prevent future IT issues or security risks.
Loffler Client Example
Before one of Loffler's largest Managed IT Services clients were our client, they thought that by not spending money on advanced technology, they were helping the company out.
Unfortunately, that wasn't the case, and their systems got hacked.
Their two internal IT team members didn't know how to respond, and their company's data and entire organization were at risk. After the incident, they immediately asked whether Loffler could support their organization of roughly 125 users. Within the next week, they brought Loffler on for fully-outsourced IT services.
Since then, Loffler has taken their infrastructure to a whole new level. Before Loffler, their technology was crumbling and they were put in countless vulnerable situations. Now, they're operating with reliability, confidence and productivity.
Is Your Organization a Good Fit for Fully Managed IT Services?
Every organization must determine how to manage their individual technology needs. For some SMBs, hiring an in-house IT team makes the most sense, but for others, implementing Managed IT Services is the logical choice.
However, some organizations may not be a good fit. Although MSPs offer endless benefits, Managed IT Services is not right for everyone.
It's key to remain mindful when choosing a Managed IT Services provider. Before jumping into anything, ask yourself these questions:
Do you have an existing internal IT team or are you looking to fully supplement your IT needs?

What is the state of your current technology?

What are the technology goals of your organization?
If your IT systems and applications are outdated, it might be difficult to work with an MSP. Partnering with a managed service provider that is transparent about what they can provide and accomplish for your organization is a must.
To avoid unnecessary confusion, it's important to lay out the current status and goals of your organization to make sure everyone is on the same page.
Read next: Managed IT Services Cost (Pricing Guide + Examples)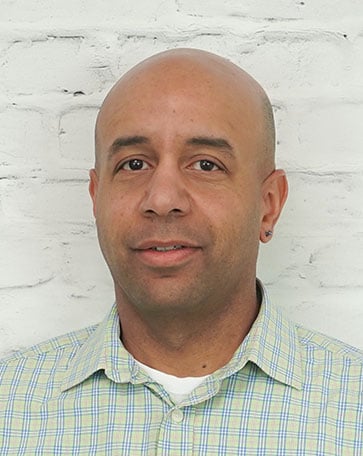 Chris is the Practice Manager of Managed IT Services at Loffler Companies.