The Seven Fundamentals of Decision Making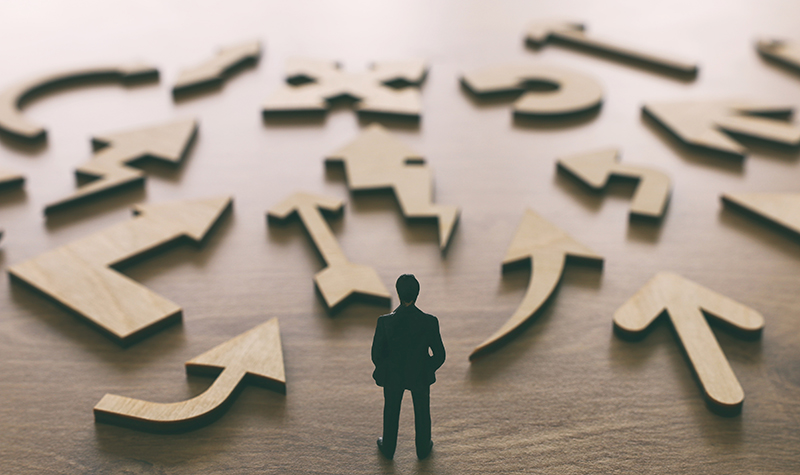 As the reality of the COVID-19 situation became clear, my first priority was client and employee safety. For my business, this meant moving our employees offsite quickly without affecting clients negatively. Once this was achieved, I decided what to do next following a decision-making process I've used many times through the years.
Every business owner has their own decision-making process. I wrote this for two reasons. First, to analyze and better understand my own process. Second, with the hope that sharing my process might help another leader prepare for a decision in the future, whether related to a global pandemic or something else entirely.
The Seven Fundamentals of Decision Making
G

ather

the facts from all sides.

Consider

the results you desire in the short, mid and long term. Think about every option, cause, effect and possible reaction. Weigh all upsides and downsides to every decision.

Seek

the counsel of many: teams, peers, spouse and other trusted people. Consider all sides and stakeholders.

Decide

; make the best decision you can. Don't feel pressured to decide until you are ready (and avoid knee-jerk decisions).

Communicate

your message clearly to all parties in the right order, considering who might need to know first. Tell it like it is. Tell the truth.

Learn

from your mistakes.

Pray

it turns out well.
Some notes to help you make the best decisions possible:
You need to gather all the facts.
Think about the results in the short, mid and long term. Weigh the upside and downside to every decision. You need to consider all sides and stakeholders; every option, cause, effect and possible reactions. It's important to seek the counsel of many: your team(s), peers, family/spouse and other trusted people.
The point of gathering information is to make thoughtful decisions,  not knee-jerk reactions.
Don't feel rushed or pressured to decide until you're ready. While others around you might have their hair on fire, you need to stay cool and collected. Follow your process.
The decision-making process doesn't end once the decision is made.
Once the decision has been made, it's time to clearly communicate your message. You want to be as clear as possible and answer the obvious questions, so you don't create questions and extra work for managers. If you have more details, give them.
Tell the truth.
As a leader, you must tell the truth. Even if it's hard news. Sometimes it's hard to say, but you'll build trust by telling people the hard things as well as the encouraging things.
Learn from your actions, both successes and mistakes, and move forward.
Remember, you made your decision based on the best information you had in order to strengthen your business and the employees, customers and families who depend on it. Business leaders will make mistakes at times, despite their best efforts. And then you move forward. Plan for what's next. Prepare for the next decision you need to make.
Moving forward means continuing to plan.
In the current pandemic, I try to calculate how long it will last, to plan for when we can take steps toward normalcy. I picture dialing it down and dialing it up as things evolve. You must be willing to change and to approach challenges with optimism.
In the meantime, pray, hold steady and allow the changes enacted with your decision to take place and meet their intended purpose.
---
What's your decision making process? What would you add to this?
Loffler is a provider of easy and secure remote work solutions for organizations of all sizes and types. Learn more:
Contact Loffler for Easy and Secure Remote Work Solutions
Read Next: Looking Forward with Hope: Imagining Office Life After COVID-19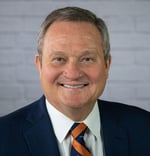 Jim Loffler is the founder and CEO of Loffler Companies. He started the company in 1986 with dictation machines, expanding to faxes, copiers, IP Phones, IT managed services and much more. Today, the company employs over 600 team members in 18 locations in six states, and focuses on long-term relationships. Jim is proud of the many awards Loffler Companies has received over the years, including ten years as one of INC 5000 magazine's "Fastest Growing Private Companies in America." Loffler Companies is also the official technology partner of the Minnesota Vikings, Minnesota Timberwolves, Minnesota Lynx, Minnesota Wild, St. Paul Saints and the University of Minnesota athletic department. In 2018, Jim was named one of Minnesota's Top 500 Business Leaders. Jim has been married for more than 40 years to Darcy, his junior high school sweetheart. They have two children, four grandsons and one granddaughter. In his spare time, Jim enjoys golfing, boating, cooking, photography, music and traveling.