It's true, some of our questions may stump you.
But a network assessment is not an interrogation. It's more like a productive conversation, possibly the most productive conversation you've had in a long time, designed to help you understand the technology you have, envision what's possible, consider your budget, manage expectations and keep the big picture in mind.
If you're unsure of how you would answer the questions that follow, you're not alone. That's why network assessments exist: to help organizations like yours get a handle on their technology use, spending and future.
What kind of questions do we ask?
Questions to get you thinking.

Questions to understand your goals.

Questions to identify your pain points.

Questions to define how you make decisions.
In this post, we dig a little deeper into a list of common questions to help you prepare:
About the Network Assessment Itself
First, let's go over the organization and topics of a network assessment. At the beginning of any assessment, you should expect to share the basics of your business. These first questions help provide context for the assessment and familiarize the consultant performing the assessment with your organization. From there, you can expect to see questions about the stability and availability of your systems. Organizations can't function when the internet is down, the network is down or even if they're regularly short on licenses. Next, there are questions about end-user efficacy and training. Your organization makes investments in technology. Your end users are ultimately the people who put that technology to use. It's important to identify the hurdles for end-users using technology, to ensure you're able to leverage the tools in which you've invested. Then there are questions about your IT team, where we look at professionalism and knowledge that you currently have within your IT department: what's working well and where you can improve.
Next, we look at questions regarding accountability and proactivity. Technology needs to align with business goals, and these questions help assess whether they do. Then, any assessment should consider cost-effectiveness, with questions about budget, prioritization and ROI. While it's easy to assume every company has an IT budget, that's not always true. Identifying the status of budgeting is crucial. Next we have questions about compliance, policies and performance measurements, where we ask you to consider requirements from outside and inside your organization. Then we move on to questions about expectations, reporting and transparency surrounding technology in your organization. These are all about good communication practices. Finally, we have questions about strategy and planning. You've likely noticed most of the questions in an assessment deal with where you are now, but you also need to identify where you're planning to go. Different goals lend themselves to different governance styles.
Ready for the list? Keep in mind, the list is far from exhaustive, as any business consulting conversation is unique to the organization for which it was designed.
Questions to Expect During a Network Assessment
Basics of Your Business
What are your lines of business?

How many locations/employees do you have?

What are known c

hallenges

you face related not only to technology but to your business goals?
Stability and Availability
Do you have the access

you need

to the information you need?

Can you recover in the event of a disaster?
End-User Efficacy and Training
Are your end users trained

?

Are you end users

able to use the resources you have?

Do your end users know who or how to ask for help?
Professionalism and Knowledge
Is your

IT team

capable of supporting your

business?

Are there g

aps

in expertise within your IT team

that need to be filled from outside resources?

Do

es the IT team

need

additional training?
Accountability and Proactivity
Do you have a proactive approach to business administration and management?

Where do you have old technology you're not managing?

W

ho

i

s responsible for what

?
Budget, Prioritization and ROI
Do you have an IT budget?

How do you plan

your

IT budget?

Do you prioritize things based on ROI or value to the organization?
Compliance, Policies and Performance Measurements
What c

ompliance issues

are you/your industry faced with

?

What compliance needs have

you

yet to meet?

Are policies document

ed

?
Expectations, Reporting and Transparency
Are expectations of end users clear?

Are expectations of the IT team clear?

Do end users understand what's happening in IT?
Strategy and Planning
How does IT fit within the planning for your business strategy?

How do you plan/manage your IT lifecycle?

Is your governance inhibiting your goals? (For example, profitability goals might look at controlling spend with centralized governance, while growth goals may require people closer to the action being able to make decisions and be more responsive.)
A network assessment helps you understand and plan, so that IT isn't looked at as a utility where you flip on the switch and data appears.
With questions like those listed above, IT becomes part of a bigger conversation where you ask difficult questions to gain visibility into your blind spots and start finding answers.
Read Next: Why an IT Consultant Is Like a Personal Trainer for Your Business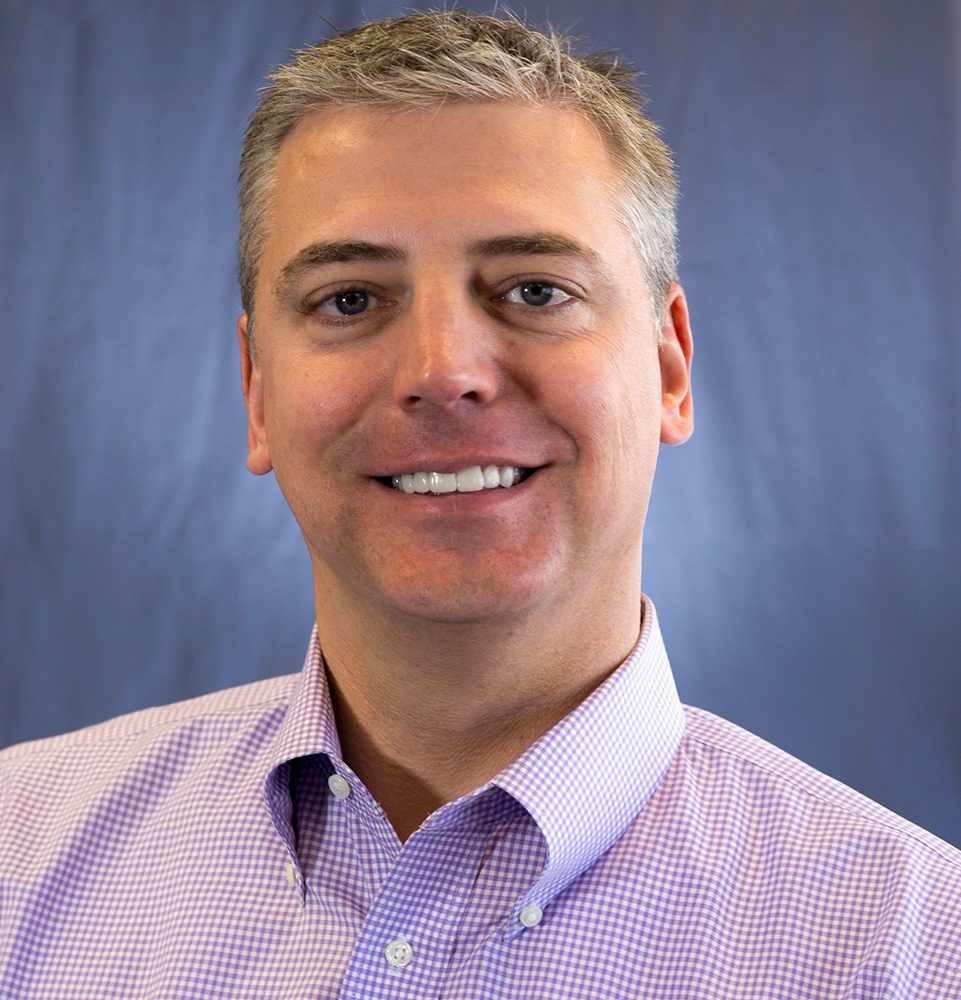 Chad is an IT Strategy Consultant at Loffler Companies. He has worked in the IT industry for 25+ years, spending 15 of those years in IT consulting. He owned his own IT services company specializing in managed services, small business projects, professional services, IT strategy and planning before coming to Loffler in 2012. Chad has worked with many companies to develop their IT lifecycle and specializes in strategic planning and tactical implementation. In his free time, Chad enjoys traveling with his wife and two sons, playing tennis and reading nonfiction and history books.