How to Avoid IT Strategy Failure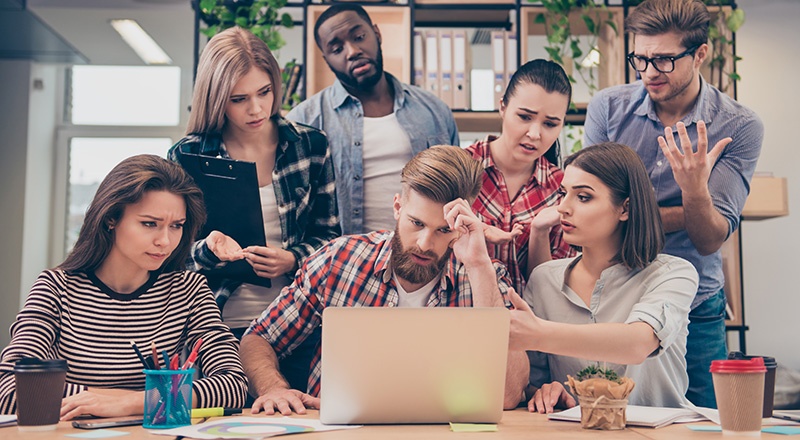 Effective management of IT can be a challenge for many organizations, because IT often falls on the shoulders of people with:
other full-time responsibilities
little IT background
limited visibility into industry trends
inadequate support from top company leaders
These factors cause many organizations fall short when it comes to planning their IT strategy.
IT Strategy Failure: Learning from Example
I began working with a company last year that had a talented and well-tenured leadership team, a solid position in their market and a history of growth and profitability. That might sound like a company destined for IT success, but despite these positive attributes, technology was not considered a strength for the organization.
Although they had made good investments in their IT infrastructure and had kept their equipment up to date, they had experienced several misfires with software and solution investments that had been abandoned. Some were never fully implemented due to lack of accountability, while others didn't adequately resolve the­ issues they were meant to address.
The company had capable day-to-day support and administration for their systems and end users but did not have a person on their leadership team whose sole responsibility was to lead and manage their IT ecosystem. Technology goals did not have a permanent place on the agenda during strategy planning meetings.
Planning for long-term technology goals can do wonders in helping you ensure your technology needs are met today and into the future. But what if you have neither the time nor the expertise it takes to plan an effective IT strategy?
IT Strategy with a Little Help
Organizations will often partner with managed IT service providers to make up for internal IT knowledge gaps. In most cases, those partnerships primarily focus on system and end-user support, hardware and software maintenance and other tactical IT challenges. This can be a beneficial partnership for the client because they have their day-to-day IT needs covered.
But with that type of IT management framework, companies become reactive with spending decisions. Any planning that occurs is limited to basic infrastructure life cycle planning and budgeting. They often lack a basic understanding of their strengths and weaknesses as they relate to IT and don't align business objectives with IT investments.
In addition to the daily care of their IT infrastructure, organizations must also take a proactive approach to building an effective technology road map that goes beyond what a standard managed service provider can offer. A well-thought-out plan that is aligned with business objectives is a strategic differentiator for an organization.
The Fractional CIO or CIO Consultant
In today's business environment, IT affects everything you do. Timely and accurate data analysis is critical to decision making, applications define business processes and recruiting talented employees can depend on providing a modern and effective IT platform. With those factors in mind, it's imperative for companies to develop a proactive IT management and planning process.
For companies without a full-time Chief Information Officer (CIO), IT Director or a designated person on their leadership team to focus on IT initiatives, this likely means engaging a fractional CIO or CIO Consultant. A CIO Consultant can help guide a company through the process of building a strategic technology road map, identifying and prioritizing critical objectives, defining needed resources and executing the plan.
A CIO Consultant can fill the gap in providing thought leadership and accountability for helping build and execute a successful IT technology road map for your organization. They can put together a CIO services plan that works for your organization's particular needs and budget. Regardless of industry or size, every business can benefit from a forward-looking strategic technology road map.
A Proactive IT Strategy: Take the First Steps
No two companies are the same, so no two technology road maps are the same. To have a successful IT strategy, an organization must look well beyond the age of their equipment and the versions of their software. They need to understand their mission, vision, goals, initiatives and challenges.
What are the business' growth or acquisition plans?
What opportunities or threats exist in their industry?
What process issues are impacting productivity?
Who is involved in strategic planning?
How often does planning happen?
Interviews with department heads, key employees and company leadership can uncover valuable insights into opportunities for improvement, application and tool gaps, performance and support issues or security concerns.
A one-time IT planning session can help a company get on the right track. However, since nothing about IT is static, IT strategy planning should be an ongoing process and a regular part of business discussions. A continuous cycle of building an IT strategy, planning the key initiatives and executing the plan will allow your business to adapt and evolve to meet new challenges and opportunities.
What to Expect from a Strategic IT Planning Workshop
The company in my example above decided to engage Loffler on a CIO services program with the goals of gaining alignment, building a technology road map, establishing priorities and executing the vision.
In a strategic planning workshop, we were able to:
Identify key business objectives, operational challenges, information gaps and opportunities for improvement.
Build consensus on how to prioritize initiatives and developed a road map, with a clear vision, timeliness and resource requirements.
Implement a thorough process for gathering project requirements, as previous projects had failed because of a lack of clearly defined objectives and must-have features.
While the process of executing the plan is ongoing, they are on the road to fulfilling their vision of improved operational efficiency, more accurate and timely reporting capabilities and better visibility into capacity and workload planning. Most importantly, they are getting better results on their IT investments.
I Want to Learn More About Managed Services and CIO Consulting
Read Next: How to Begin a Digital Transformation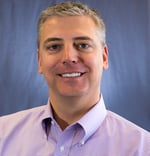 Chad is an IT Strategy Consultant at Loffler Companies. He has worked in the IT industry for over 25 years, spending 15 of those years in IT consulting. He owned his own IT services company specializing in managed services, small business projects, professional services, IT strategy and planning before coming to Loffler in 2012. Chad has worked with many companies to develop their IT lifecycle and specializes in strategic planning and tactical implementation. In his free time, Chad enjoys traveling with his wife and two sons, playing tennis and reading nonfiction and history books.