A Managed Service Provider (MSP) exists to provide IT services to their clients.
But what services do they provide?
In this post, we provide a simple overview of IT Services offered by MSPs.
IT Solutions vs IT Services Overview
Before we get to the list, let's quickly define the difference between IT solutions and IT services. You'll find the words used interchangeably, and that's because they have a lot of overlap. Use of either is rarely wrong, but there is a slight difference.
IT solutions account for the numerous approaches we can take to improve information technology. They are solutions that are put in place to solve problems, and might include an IT security strategy, a cloud-based infrastructure or disaster recovery plan.
IT services fits under the umbrella of IT solutions. IT services are tactical, service-based actions that we carry out to make and keep IT strong.
The list of IT solutions below features many IT services:
Managed IT Services
When an organization outsources all or part of their information technology needs to a managed service provider (MSP), we call this Managed IT Services. The organization then typically pays the MSP a monthly fee to carry out IT duties, which may include:
IT security

Help desk support

Monitoring, alerting and reporting

B

ackup, recovery, business continuity and disaster recovery

H

osting solutions

C

ollaboration and access

And more
For organizations that are too small to have a full-time IT person on staff, Managed IT Services can be their IT team. For organizations that have an IT team, a variation called co-managed IT services can help the team complete everyday tasks and/or lend expertise to accomplish ongoing projects.
IT Professional Services
Speaking of projects, IT Professional Services takes the perspective that technology needs to be a driving force behind long-term growth and future success. IT Professional Services provides the expertise needed to accomplish the projects needed to encourage that growth. This might include:
Upgrading infrastructure with cloud technology like Modern Workplace

Cloud cost management

Hyper-converged infrastructure

Identity

and access management

IT placements

Enterprise storage and virtualization

Data management, disaster recovery and business continuity

Wireless/BYOD (bring your own device)

Network design and implementation
Cloud IT Solutions
Whereas IT Professional Services helps organizations move to the cloud, Cloud IT Solutions encompass the ongoing cloud-based software that organizations rely on. Storing systems or information in the cloud simply means you're storing it on someone else's servers, off-site from where you're working. With a cloud-based model, you pay a subscription (often monthly) to use the service.
While many organizations still prefer to store most of their data on-premise, others prefer hybrid models, where some things are stored on-premise, and others are stored in the cloud.
While moving to a cloud-based solution might be a job for a professional services team (see above), ongoing needs in the cloud or growing/shrinking your cloud usage deserves its own place on our list.
Some examples of cloud-hosted applications and services include:
Storage and backup

Email

Data security

Monitoring

Server hosting

Disaster recovery and business continuity

Business continuity

Business security systems
IT Security Services
Cybersecurity is so much more than a buzzword. It's an essential safety measure that keeps your organization, its employees and its clients/members/users safe from malicious actors and/or unforeseen events that cause the loss of data.
IT Security Services can include everything from the basic tactical needs (firewalls, anti-virus, anti-malware), ongoing system monitoring with Managed Detection and Response (MDR), in-the-moment incident response when things go wrong, higher-level, strategic cybersecurity, including security assessments, IT security policies, and more.
IT Consulting Services
As organizations grow, technology becomes more complex. IT Consulting Services, sometimes offered as vCIO (virtual Chief Information Officer) services, focuses on the long-term planning for needs related to security, strategy, and technology.
Employing the C-level IT expertise you need full-time can be cost prohibitive, so IT Consulting Services allows for fractional support to fit your needs, size and budget. You get the expertise to make sure your IT needs are on track without having to hire it in-house.
Other IT Services
Some types of IT services at first may not seem like IT services, but they tie in heavily with the IT needs of your organization, so considering them alongside your other IT needs is often a good idea. Here are three examples:
Business Security Systems – Video surveillance cameras, access control and alarm systems.

Unified Communications – Business phone systems that provide multiple applications all on one platform to help improve (and unify) communications organization-wide.

Intelligent Automation – Automating processes throughout the business, including workflows, forms, accounts payable, human resources and more.



Depending on your organization's needs, you may be interested in one of the above services, or a combination of several. At Loffler Companies, we provide expertise to help our clients identify not only their needs, but the solutions that will best fit their organization's needs.
Contact Loffler today to discuss your needs, or take a closer look at the IT solutions we offer:
Read Next:
What
Is
Managed IT Services (+ examples)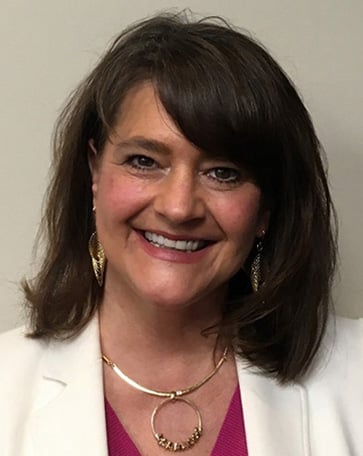 Lisa is a Sales Leader at Loffler Companies, with a passion for the value that Managed Services brings to its clients every day. She has experience ranging from SMB to enterprise markets with an emphasis in Managed Services, Unified Communications, Security and Professional Services. She leads an award-winning team that takes pride in their technical experience as well as delivering world-class service to their clients.