Get to Know vCISO: Cybersecurity Services for Your IT Budget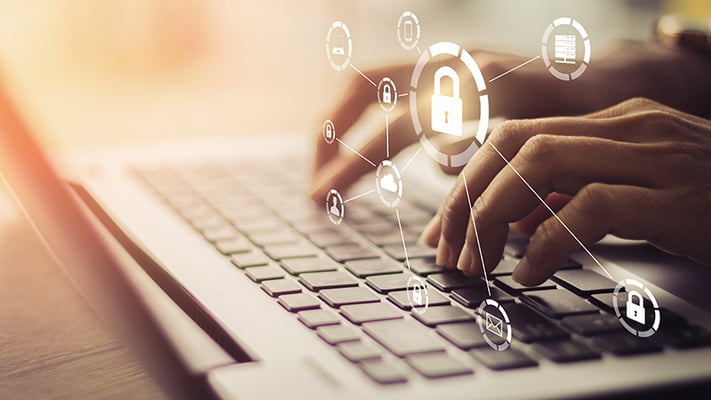 Given today's ever-changing threat landscape, you must assume that your IT environment will be compromised at some point. How do you prepare for that reality?
Many large organizations hire a Chief Information Security Officer (CISO) to oversee cybersecurity. But many small and medium businesses (SMBs), can't afford to hire someone in this position.
SMBs still need cybersecurity guidance, which is why we created the role of vCISO (virtual Chief Information Security Officer) to provide cybersecurity guidance that fits an SMB's IT budget.
All Organizations – Regardless of Size – Need Cybersecurity Policies and Procedures
Cybersecurity has become extremely complex over the last few years. New threats emerge daily, and the profit motive is high for hackers.
Current threats include:
Encrypting ransomware
Stolen/compromised credentials
Wire fraud scams
Cryptojacking
Data breaches
Disrupted Denial of Service (DDOS) attacks
To reduce cybersecurity risks, you need more than prevention systems such as firewalls, IPS (Intrusion Prevention System) and anti-virus. You also need to prepare policies and procedures to detect, respond, mitigate and recover from compromise.
How are policies and procedures formalized within organizations? With a cybersecurity program.
A cybersecurity program is a comprehensive set of policies, procedures, guidelines, and standards. Based on a cybersecurity framework (for example, CIS, NIST and ISO), cybersecurity programs are used to guide the actions of your organization in protecting the confidentiality, integrity, and availability of information assets.
Creating and adhering to a cybersecurity program can be daunting and complex. Therefore, large organizations hire a Chief Information Security Officer (CISO). A CISO provides high-level technology planning and management to navigate this complexity. They build and maintain your cybersecurity roadmap.
A CISO is the most effective way to ward off cybersecurity threats. But many small and medium-sized organizations do not have a person in this critical role. They lack the policies, procedures, budget and guidance to prevent and respond to cyber-attacks.
How a Virtual CISO Improves Cybersecurity Programs for SMBs
When we started providing comprehensive S2SCORE cybersecurity risk assessments, we saw how excited organizations were about improving IT security. But then a couple of months would pass and we'd hear the update: "We let our cybersecurity initiatives die down due to lack of focus."
What had been an important initiative was overrun by the daily to-do list. We realized organizations needed help in holding themselves accountable for improving cybersecurity. We decided to provide a way to manage a master list of tasks and keep the momentum going.
A virtual Chief Information Security Officer (vCISO) makes cybersecurity expertise available to SMBs at an affordable cost. Working with a vCISO is a guided process to build or improve your cybersecurity program, with the flexibility to address your organization's specific regulatory and compliance concerns.
A vCISO is a credentialed and experienced security professional with deep technical expertise, and the vCISO service is offered in a fractional consumption model, so you only pay for what you need. The work product is based on industry-standard cybersecurity frameworks. CISO as a service makes it simple for SMBs to gain cybersecurity expertise at an affordable price point.
How Do You Get Started with vCISO Services?
The first step is to assess your environment with a comprehensive cybersecurity risk assessment. We use the S2SCORE cybersecurity risk assessment, which looks at various security controls based on CIS, NIST, ISO, HIPPA and PCI standards:
Administrative Controls (people, policies, processes…)
Physical Controls (doors, video, lighting…)
Internal Technical Controls (patches, antivirus, configurations, firewalls…)
External Technical Controls (dark web scans, reputation, social media...)
Learn more about getting started with an S2SCORE here.
A vCISO will then help you analyze the results of a cybersecurity risk assessment and identify gaps in your security strategy. They will score your environment to establish a baseline, then develop a prioritized action plan, develop a budget, guide your progress toward the plan based on priority and budget, and re-assess annually to track progress against the initial baseline.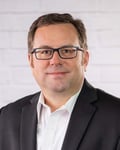 Randy is a CISSP and Manager of the Cybersecurity and IT Consulting teams at Loffler Companies. He is currently focused on bringing his 25+ years of IT experience to bear on the development and delivery of new and enhanced security services that provide a practical approach to IT security. He enjoys long walks on the beach and never conducts online banking transactions when connected to public WiFi.