How to Buy an Office Copy Machine or Printer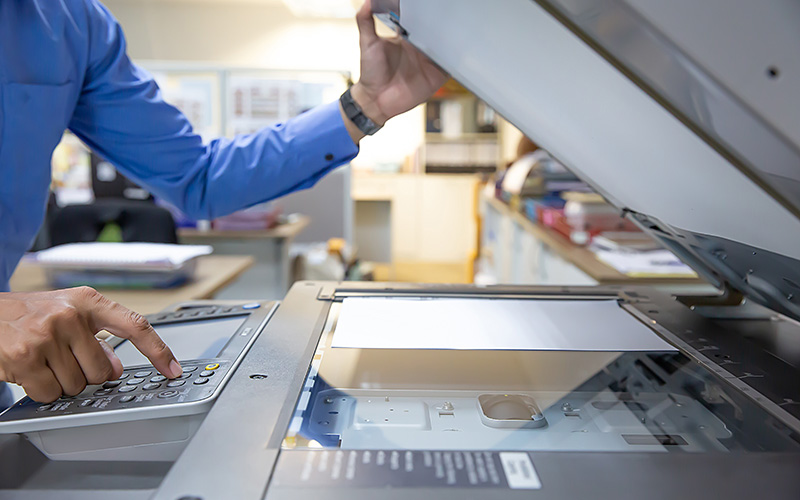 When it comes time to buy a new (or used) office copy machine or printer, what's the best way to go about the purchase?
Loffler Companies provides world-class service and support for office copy machines and printers, and we work with current and new clients daily to ensure their office needs are met.
Here's our step-by-step guide to making a copier or printer purchase:
How to Buy an Office Copy Machine or Printer
While each of these steps are important to ensure you get the right equipment for your workspace, you don't need to do them in any specific order. You may start with the first item (Identify a Need), then skip to the third item (Consult with a Vendor), before moving on to a better understanding of the second item (Consider Features).
Identify a Need
Most offices aren't looking for new printing devices unless there is a need. Perhaps your current machine doesn't match the needs of your office, the manufacturer no longer makes parts for the machine you have, your lease is coming due or you'd like to increase security and tracking abilities. Once you've identified a need for new office equipment, it's time to begin your search.
Consider Features
You know you need a new machine, but what type of machine do you need and what functionality should it have? You want a machine that will fit the needs of your office – whether that's a traditional office or a home office. You also want equipment that is secure. This step might occur during a face-to-face meeting with a sales representative, who can guide you through a conversation and help you consider all the features available. In addition, our downloadable workbook allows you to think through your needs to help define what you need. From there, you can have a clearer idea of what you need in your next machine, which will help when talking to vendors and looking for quotes.
Consult with a Vendor
The next step is to find a few vendors to offer you proposals and quotes for a new machine. You will likely talk through your needs, a conversation that will closely match the workbook linked above. From there, the vendor will give you a proposal with a quote.
We recommend working with a vendor who can understand your needs and make sure you're getting a good fit for your workplace, as opposed to simply shopping online from a vendor (Amazon, for example) and getting something that is too much or not enough. In addition, a vendor will be able to place you on a toner and/or service contract to meet the ongoing needs of your machine, so you won't need to figure out all those details once you've already installed your machine.
Choose the Best Fit
Now it's time to choose. If you received proposals from multiple vendors, then now is the time to review costs, features and service contract specifications. This may also be the time to choose the manufacturer you're going to go with, if multiple are proposed. Loffler offers Canon, Konica Minolta, HP, Xerox and Lexmark machines. Maybe there's an EZRate contract proposed, which simplifies the billing process. Maybe you have all service costs wrapped up in toner costs. Be sure to review the service response times your vendor is promising, in addition to making sure the machine is what you want. You want to make sure you're signing with a leading service partner who is responsive.
Installation, Delivery, Ongoing Maintenance, Regular Reviews
Once the decision is made, your selected vendor will schedule installation, delivery and training. As you begin using your new machine(s), your vendor will track your usage, supplies and service needs and review them on a quarterly basis to make sure your device(s) are meeting your needs. If they are, great! And if not, they're going to want to work with you to address any ongoing issues. It is in your vendor's best interest to make sure your office equipment is meeting your needs in order to ensure their client is happy and wanting to continue the relationship for years to come. That's always what we aspire to at Loffler.
---
Of course, we'd love it if you contact Loffler for your office copier and printer needs. We can help ensure you get the right device and the right price with the right service and support to keep it working for you for the long haul.
Learn About Copiers and Printers at Loffler
Read More: Four Signs You Need a New Office Copy Machine or Printer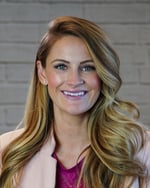 Jackie is an Account Executive at Loffler Companies who works with clients in the banking and finance industries. She works with highly compliant and highly secure organizations to assist them with office technology, workflow management, cloud fax and secure print platforms. Jackie has a 10-month-old daughter and enjoys spending time with her husband and family at the cabin on Lake Mille Lacs.