Cost is among the first questions a buyer asks about an upcoming office copier or printer purchase. We wrote this post as an overview to help buyers prepare for a cost discussion.
Keep in mind that pricing is subject to variables like:
whether you lease or buy
accessories, including staple and/or booklet finishers
options like speed and quality
whether you have a contract to cover service, training and toner costs
which machine manufacturer you choose
We break down those variables here.
That said, how much should you expect a printer or copier to cost? Here are our general guidelines:
Desktop Printers
These would be your basic desktop printers. They don't copy, fax or scan, but they can reliably and securely produce printed documents. Desktop printers are found both in formal offices and home offices.
$450-$670: Black & White Printers
$900-$1,350: Color Printers
Multifunctional Devices (MFD)
A multifunctional device (MFD) is the industry term for a printer that can do more than print; they can often copy, scan and/or fax as well. You'll hear people calling these copiers, MFDs or MFPs (multifunction printers). An MFD can be a desktop model or stand alone. Output can vary. Some may print 30 pages per minute, while others do upward of 70 or 80 pages per minute. The speed of machine you need to keep up with your output and the number of employees in your office will impact the price.
For 10 or Fewer Employees
$575-$2,350: Black and White Desktop MFD / Copier
$900-$3,000: Color Desktop MFD / Copier
For 10 or More Employees
$2,250-$9,000: Black & White Business Class MFD / Copier
$2,800-$16,800: Color Business Class MFD / Copier
Production Printers
Production printers are made for advanced printing capabilities. These are typically used by high-volume and transactional print environments, with greater needs than the average office. You'll find production printers in in-house print shops (think schools, law firms, hospitals, manufacturing facilities), commercial printers, data centers, book/booklet publishers and magazine/catalogue publishers.
$22,500-$34,000+: Black & White Production
$27,000-41,000+: Color Production
$100,000+: All the bells and whistles
---
The best advice we can offer is to choose a partner you trust and to allow them to make printer, copier or MFD recommendations, so you don't just get gear that does the job, but you get the best gear for the job.
Loffler proudly offers print and copy options from Canon, Konica Minolta, Xerox, and HP, to provide our clients with solutions that will fit their needs.
Learn About Copiers and Printers at Loffler
Read More: How to Choose the Best Dealer for Leasing a Copier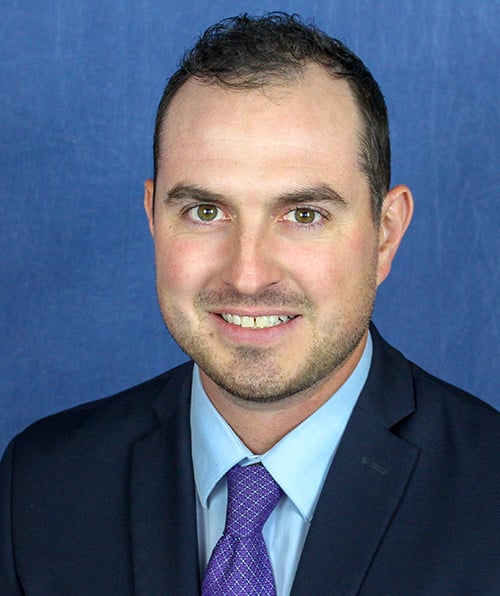 Alex Nicholas is a sales manager at Loffler Companies. In his role, he works with businesses to find the best fit for their office technology needs, and his expertise spans copiers, printers, document workflow software and IT solutions. In his spare time, Alex enjoys spending time with his family, golfing and cheering on any and all Minnesota sports teams.