Are you looking to keep your kids, and yourself, "cyber-safe"? It's one thing for kids to bring an illness home from school, but what about cyber risks that may be hiding in the technology they use?
We not only have to teach our kids to be safe for their own sake, but make sure our home and work systems are protected as well.
Although much of Loffler's cybersecurity services work is with organizations, we know what keeps families out of harm's way at home. Below are 15 tips to assist in keeping you and your kids cyber-safe.
Cybersecurity for Kids: 15 Tips to Protect Home & Family
Before we dive into specific tips for students and parents, here are some baseline suggestions that apply to the whole family:
1. As a priority, be aware of what cyber risks are.
Both kids and adults need to understand the dangers of sharing things on social media. For example, do not post images with family items or identifiable location details in the background.
2. Phishing happens on social media, too.
Tell your kids not to click on links sent to them via Messenger, text messages or chat functions.
3. Backup your devices regularly.
This could be today's version of preventing "the dog ate my homework" excuse. Whether it's photos, documents or confidential information, your data is of the utmost importance to protect.
4. Turn off location sharing.
Specific social media apps have location sharing that shows everyone where you are on a map at any given moment. An easy way to protect kids, and yourself, from danger is by turning that feature off on all apps.
5. Delete school-related apps off of your child's personal devices.
It's recommended to store social learning apps on a separate, school-only device to minimize the risk. Keeping home and school devices separate will reduce the chance of school-related applications you don't control having access to your home and work networks.
Cyber Safety for Kids
Whether your kids attend school in person or online, they must protect themselves from unwanted threats. Here are five cyber safety tips to talk about with your kids:
6. Cover your webcam when not in use.
Not only should you cover your webcam, but you should make sure that your personal information is never in camera view.
7. Only click on links from trusted sources.
If you receive a link from an unknown source, delete it. Hackers can use phishing attacks to target email accounts in the hopes of gaining access to your personal data.
8. Login directly to your school's remote portals.
Do not rely on email links when logging into systems. Additionally, be aware of lookalike domains in public tools.
9. Use strong passwords.
Hackers crack passwords, especially short and simple ones.
10. Never share confidential information.
Students should never be asked to share confidential information via online tools. Rather, they should keep all personal information off of cloud storage platforms.
Cyber Safety for Families
Students aren't the only ones who need to be aware of cybersecurity basics, parents should also stay up to date on potential threats and have systems put in place to keep their kids protected.
11. Talk to your kids about phishing.
Kids should not click on links in emails or text messages without checking with you first.
12. Call out cyberbullying.
Tell your children that they should immediately come to you if they experience or see someone else experiencing cyberbullying.
13. Explain that devices should never go unattended or be "loaned" to a friend.
Leaving devices unattended allows hackers the chance to log in to your devices and assume your child's identity online.
14. Set parental controls.
Many websites and applications allow you to turn on parental controls through privacy and security settings, which can help you monitor content across text messages, call records, search engines, social media, and more.
15. Increase overall cybersecurity awareness.
Cybersecurity literacy is a life skill set, even for the youngest kids. Invest the time and resources to ensure your child is aware of what to look for.
Best Cybersecurity Resources
As technology continues to evolve, so do cyber threats. With all these tips in mind, it's important to have serious conversations with your kids to ensure they are cyber-aware and have an action plan in place to help them identify what to do when cyber risks pop up.
Your kids are not the only ones at risk, however.
With the rise of cyber incidents, organizations are placed in vulnerable situations and must also have strong measures put in place to protect themselves and their data.
Familiarizing yourself with cybersecurity basics is the first step in keeping you, your kids and your organization guarded against cyber threats.
Read next: 7 Signs You've Chosen the Best Managed Cybersecurity Services Company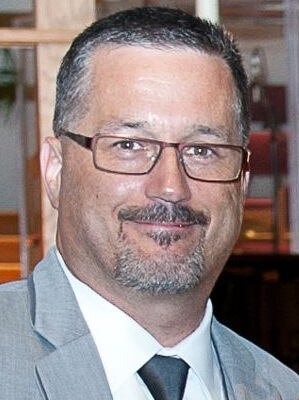 Jim Wolfe has been with Loffler Companies since 2020 and wishes he would have joined the team sooner. He works directly with Loffler's senior sales executives, helping them take care of enterprise clients and prospects. Through the use of technology, managed services and overall process improvement, Jim and his team work with companies to help them communicate the right information, to the right people, at the right time, in the right way. Cybersecurity is one of Jim's focus areas, both personally and professionally. He has spent time studying how cyber crimes are perpetrated and ways to protect against them. It is especially important to protect the most vulnerable of us. In his free time, Jim is in the process of writing and illustrating a couple of non-fiction books.