If you're in the market for a printer or copier, the terms A3 and A4 are probably popping up.
What's the difference?
Both options are great solutions. Which is right for any environment depends on an organization's needs.
A3 vs A4 Printers & Copiers: Differences, Advantages & How to Choose
The A3 and A4 naming system comes from the International A Standard of paper sizes. In the United States, we don't often use the A3/A4 names, and instead we use names like US Letter, Legal and Tabloid or Ledger to describe sizes. Here are some dimensions:
A4: 8.27 in. x 11.69 in.

A3: 16.5 in. x 11.7 in.

US Letter: 8.5 in. x 11 in.

Legal: 8.5 in. x 14 in.

Tabloid/Ledger: 11 in. x 17 in.
Understanding the A3 and A4 paper naming structure provides the basis of understanding the printers that are named after them. Now onto what differentiates A3 from A4 printers.
What Is an A3 Printer?
An A3 printer can print multiple sizes of paper, including A3, A4, US letter, legal, tabloid/ledger and other smaller sizes like seen with envelopes and postcards. Paper sizes can go up to 11x17, or possibly 12x18 if you're using a bypass tray. A3 can also print on a variety of types of paper, of varying thicknesses and compositions, and also usually includes a finisher/stapler option.
A3 is more likely to be a floor-standing multi-functional printer (MFP), which provides capabilities to print, copy, scan and possibly fax, although A4 can be, too.
A3 printers are built to be office workhorses. They're physically larger than A4 printers and can handle a larger volume of projects. Some offices prefer A3 printers because of their ability to be versatile and durable while handling large volumes of printing.
What Is an A4 Printer?
An A4 printer is built to handle smaller paper sizes, the most common being A4 or US Letter (8.5 x 11). Some A4s can handle legal size paper, and they can also handle smaller paper, including envelopes and post cards. A4 printers cannot be used to print A3-sized paper or ledger or tabloid sizes.
A4 serves a purpose for offices, teams and/or individuals who have smaller printing needs and for whom tabloid-sized paper isn't used incredibly often. A4 printers are also often seen in home offices.
A4 printers may be considered a budget option, if the printer's functionality meets the user's needs.
Key A3 and A4 Printer Differences
Costs, volume, speed, features, footprint, durability and your team's needs can all be deciding factors when choosing between an A3 and A4 printer.
Costs
When considering A3 vs A4 devices, you want to calculate the total cost of ownership. Financial considerations should take into account the upfront cost of the device, PLUS the cost of maintenance and supplies over the life of the device. You will also need to know your black/white and color monthly volume.
Costs for any copy machine will vary based on your use. Working with a partner like Loffler can help determine the total cost of ownership, to make sure you're only paying for what is needed.
Volume
If your organization prints more than 3,000-5,000 pages per month, lean toward an A3 printer.
If your organization prints fewer than 3,000-5,000 pages per month, but still want great color and speed, A4 might be a good fit.
Speed
Speed considerations come down to the make and model of printers and go beyond simply what A3 vs A4 devices have to offer. A3s can handle several different paper sizes, and typically run at faster speeds than an A4 printer, meaning they print more papers per minute (ppm). But A4 doesn't necessarily mean a slower machine. You may be able to find an A4 printer that will do print at faster speeds.
Keep in mind that A4 machines are not built to handle the same volume as A3 printers, but their speed and quality can rival an A3's abilities for smaller printing needs. Again, this is a reason to work with a partner like Loffler to help identify the right solution to meet your needs.
Abilities & Features
A3 printers can print on larger sizes of paper, including A3 and tabloid/ledger size. A4 printers will print A4 and US/letter size (which is often what people print on in a home office setting), but will not print those larger sizes.
Both printers can be outfitted with print/copy/scan/fax capabilities, although A4 has some limitations. You'll see fewer finishing options with an A4 printer, but some offer limited stapling and internal finishing options.
If you need advanced finishing options and/or accessories to accomplish tasks like stapling, folding, stacking, booklets, pamphlets or 3-hole punching, look for an A3 printer. These machines will also have high-capacity drawers to add on, so you can stock the machine with thousands of pages and reduce the need to babysit the print job and re-stock paper. This is trivial when printing only a page or two, but if when printing thousands of documents, real time savings can be seen with an A3 printer's options for paper feed capacity.
A3s have an interface that works like a tablet, with various applications available that make it a feature-rich device. Some of the higher-cost A4s have the full tablet-like touch-screen feature, but the lower-cost ones will have the button-style control panel without the touch screen.
Teams with huge documents to scan, like those in legal, real estate or working with contracts, will appreciate the higher paper feed capacity in A3 printers, as well as single-pass scanning options. A4 devices will often have slower dual-scanning abilities, which requires the machine to flip a document to scan front and back.
Footprint
A3 printers require a larger space, because of the ability to print on larger paper (picture 3 ft. by 3ft. minimum). They stand on the floor and are what you may commonly picture as an office copier.
A4s can fit in a smaller space, because they print on smaller paper (picture 2 ft. by 2 ft). While these machines can have additional paper drawers and stand on the floor, they're also commonly seen with 1-2 paper drawers and sit on a desktop. But keep in mind that an A4 is more than a desktop printer.
Durability
A3 printers, because they are larger, are also more durable machines, made to last with more durable materials.
A4 are often less durable, built with lighter-weight materials. These machines are built to handle less volume, so if your needs are more than what the A4 was built for, it may wear out quickly. These machines are also likely to need more service and replacement over time.
Your Team's Size & Printing Needs
An A3 printer is likely going to suit the needs of several employees throughout the day. If you're expecting the machine to be used for high-volume printing, an A3 may be the best option.
A4 devices may be ideal for smaller offices or smaller teams with 3-5 people with low volume printing needs (under 3,000-5,000 pages per month).
Home office, small businesses and small teams might benefit from A4, if they don't have high hole punch, stapling or other finishing needs. Otherwise, look at an A3.
Small employee user groups aren't automatically a fit for A4s, though. If they need to print high volume, tabloid, specialty paper or need those finishing extras, consider an A3 printer.
How to Choose What's Right? (Find a Partner)
We've gone through several considerations that make A3 vs A4 printers different. We hope you have a better understanding now of how the right fit depends on your needs. In many cases, the right answer is a mix of A3 and A4 devices for various departments, placed strategically throughout a workplace to maximize workflows and keep employees productive.
Loffler specializes in helping organizations select the right print device(s) for their environments. We can help identify your volume, speed and usage needs, and recommend the right fit for you. Contact us today to learn more.
Right-sizing your print environment is a vital part of the buying process. It's important to review your needs, to get what you need for today and for the future. Learn more about copier and printer options by downloading our helpful guide:
Read More: How Much Does an Office Copy Machine Cost?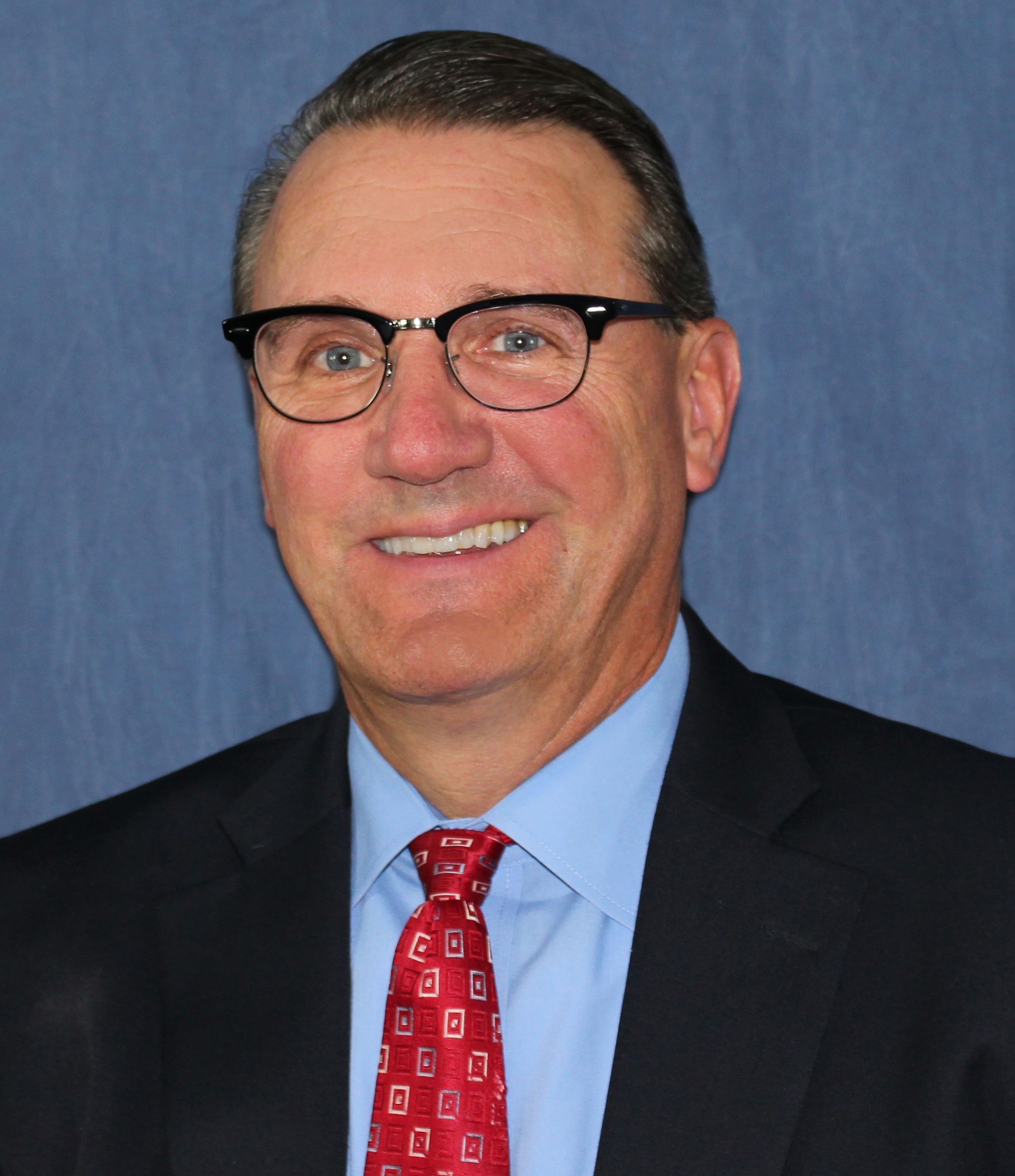 John Turner is the VP of Customer Success and Managed Print Services at Loffler Companies. He's a big Vikings fan and a crowd favorite around the Loffler office (in addition to his always-positive attitude, he's Loffler's resident baker: he's known to treat everyone to home-made baked goods at several company events!)