When you work with a managed service provider (MSP) for IT services and solutions, you want to know you're working with people who really know what they're doing.
But how can a prospective client know that their MSP is worth their weight in gold?
In this post, we'll share the meaning behind Microsoft's gold partner certifications and why clients should look for Microsoft partners certified as gold.
Microsoft's gold and silver partner certifications – known as competencies – are designed to ensure MSPs have the capabilities and expertise needed to meet specific IT needs for their clients. Simply because an MSP is a Microsoft partner doesn't mean they've put in the work necessary to receive level silver or gold competency. Partners with silver competency are among the top 5% of Microsoft partners worldwide; partners with gold competency are among the top 1%. While both designations are impressive, the gold competency is reserved for partners with higher expertise and specialized skillsets that help them offer innovative business solutions to clients.
Four Reasons to Choose a Managed Service Provider with Microsoft Gold Certification
s
When an MSP holds a Microsoft gold certification, it means they've done the work to not only learn the product, but to be tested on it and to pass that test. Gold partners offer the best to their customers with the highest level of training and strong relationships with Microsoft.
Microsoft doesn't give gold competencies lightly; they maintain rigorous standards and undergo ongoing auditing to ensure the level of expertise required is maintained.
1. Always

Knowledgeable

and Informed
Microsoft's competency requirements are updated alongside technology advancements. When you work with an MSP that is Microsoft gold certified, you know they are knowledgeable about Microsoft's latest solutions and updates and how to apply them to your organization. If they weren't, they wouldn't be allowed to maintain the gold-level partnership.
2. High

Standards
Guarantee Expertise
Attaining a Microsoft certification is not easy. And neither is attaining a gold competency. For a gold competency, a partner must have a designated amount of people pass many difficult examinations and maintain the certifications they achieve (each gold and silver certification has different requirements of how many people you need to have certified.) If your MSP has reached a gold competency, you can be assured that they have multiple people on hand who are able to assist competently with your Microsoft products.
The tests are challenging. The tests are harder than they used to be, and MSPs have to work hard to obtain a certification. In fact, Microsoft subject matter experts (SMEs) get bonuses, perks and notoriety within Microsoft if they can write a question difficult enough to be on the test. The test takers must then answer 80% of questions correctly to pass.
3. Issue

Escalation

Direct to Microsoft
The relationship with Microsoft makes a gold partner really stand out because they have a direct line to advanced support directly from Microsoft. Having reached a gold competency means an organization already has a superior level of Microsoft expertise, but issues still arise that require Microsoft itself get involved. Gold partners can escalate their issues within Microsoft support. This means solving your issues faster and with more direct access to the experts who wrote the programs you're using.
4. More Access to Try Before You Buy
Another benefit of working with a Microsoft gold partner is those partners have access to every license available for software demos and development that allows them to test ideas and show the benefit of a solution before having to pay for licenses and do a full implementation. Clients of Microsoft gold partners get to try before they buy. Also, for clients looking at a large project, a gold partner can deliver a proof of concept funded by Microsoft via a few days of consulting for deployment planning services. This means they can install a solution to show it to a client before any sale is made.
---
As of 2021, after numerous tests and engineers gaining certifications in Microsoft competencies, Loffler has achieved the following gold competencies:
Gold Cloud Platform
Gold Cloud Productivity
Gold Small and Midmarket Cloud Solutions
So, how can you engage Loffler to improve IT at your organization?
Loffler is focused on helping our clients and our employees succeed. Don't just take it from us; hear what our clients and employees have to say about how we're helping them succeed:
LEARN MORE ABOUT LOFFLER'S IT SOLUTIONS
Read Next: Managed IT Services: What to Expect from Help Desk Support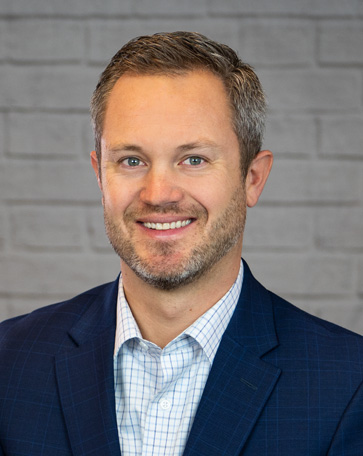 James Loffler is the President of Loffler Companies. He began his career in sales working for a Fortune 500 technology company and held several positions at Loffler before working his way up to President. Under James' leadership, Loffler's IT business grew more than 95% and has been recognized multiple times as one of Americas top managed service providers (CRN Magazine). He plays a crucial role in developing business strategy and vision as well as ensuring the success of Loffler Companies customers, employees, technology partners and the communities we serve. He enjoys biking, boating, flying and traveling with his wife and three sons.