If issues arise from your office copiers or printers coming out of periods of non-use, we have some advice to avoid issues that could slow you down.
Check

and

Change

Paper

in the Paper Tray
You may notice paper jams or quality issues after times of idleness. These issues often arise due to how dry or humid the air is in your office.
If your business turned down the heat while away, paper could be dry and produce static. Static will repel toner that is trying to adhere to paper. It can also pull multiple sheets into a machine at once. Metal and plastic inside the machine may also have static built up, which can cause paper jams.
Alternatively, humid environments can fill paper with moisture. This can also cause jams, print quality issues or produce wrinkled or curled paper. Unlike dry paper, the moisture won't repel toner, but the page containing moisture can cause a toner fusing issue and wrap within the machine when under extreme heat and pressure. Besides jamming, this can cause the image to not transfer right, creating a watercolor effect called modeling.
The jamming or quality issues described above can arise after a machine goes unused for as little as a week, or in some production print environments, even in just a day. Risks are heightened when we see temperature swings, particularly in the spring and fall.
If you're seeing jams or any sort of quality issues after times of idleness, simply swap the paper that was sitting in the machine with a fresh ream. This can be paper you already have sitting in the office, if it is a new, wrapped ream.
Clean

Glass

and Disinfect the Machine
If copies or prints that have gone through your machine's document feeder are coming out with vertical lines, clean the flatbed glass (the larger glass surface where copies are placed for scanning) and the slit glass (the small piece of glass to the left of the main flatbed glass).
We suggest using a soft cloth to clean the glass. Lint-free is preferred to prevent streaks. You can also use a paper towel if no cloth is available. Spray solvent directly into the rag/towel versus on the machine to clean glass. Never spray directly onto or into the machine, as that can cause additional problems.
Feel free to clean and disinfect the machine buttons and scanner class this way, as these are high-touch areas many of us want to keep clean to avoid the spread of germs. Read more on how to clean and disinfect your copier or printer.
Inside the machine, dust can settle. If you can't reach it with a cleaning cloth, canned air can be used to blow dust from the inside of the printer.
Print

a

Test Run
If your machine was in sleep mode while you were away, that's a good thing. When the machine is either on or in sleep mode, it will cycle and take care of itself by rotating toner, drums and waste toner, keeping itself ready to print.
If the machine was turned off while you were away, we recommend running a test between 10 and 100 pages to cycle the machine. This small test run will benefit the machine's functioning and help reveal any issues before printing larger jobs.
Perform Color Calibration
If you have a color copy machine, run a color adjustment to ensure the colors printed are correct. Depending on the manufacturer of the machine, this may be called an auto gradation, gradation adjust or something similar.
Some copiers don't always run these processes automatically, so making sure they run allows the machine to calibrate the right colors and lay down color as it's supposed to.
Desktop printers and black and white copiers are much more forgiving, and do not require calibration after idle time.
Do

Y

ou

N

eed to

C

heck

T

oner?
It doesn't hurt to check toner levels to make sure you have enough on hand. The machine will agitate/auger the toner inside as it cranks back up to run, and it tracks toner levels for you, so it will tell you if you're low and need to order more. The machine also tracks the waste toner container, which on some models can fill up while in sleep mode. Again, the machine will warn you if this is a problem.
Many of our clients are on auto ship programs, which monitor toner levels and will ship toner when needed, so checking doesn't need to be a priority.
---
In summary, if you keep an eye on paper, wipe down the machine, run a test, calibrate and check toner levels, you'll be in great shape for a smooth operation when back in the office. By being aware of your machine's basic needs, you can avoid potential delays.
Learn About Copier and Printer Service at Loffler
Read More: 10 Copier and Printer Repair Service Do's and Don'ts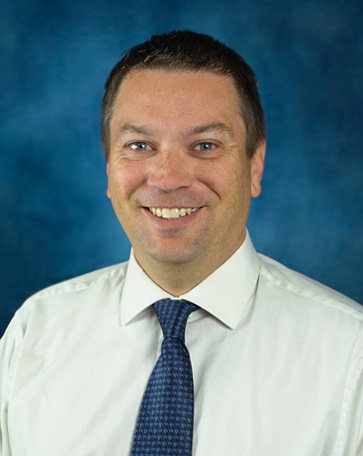 Dallas Steffen is the Director of Imaging Service at Loffler Companies. He has been in the industry since 2002, starting as a low-volume service technician. He worked to become a production color technician, where he served clients for 11 years, before taking on a leadership role. He works hard to give Loffler clients exceptional customer service to help them succeed in their industry. In his free time, Dallas enjoys reading, traveling, eating Reese's Peanut Butter Cups and spending time with his wife and four children.