Loosen Up, Listen and Try: Three Ways to Welcome New Employees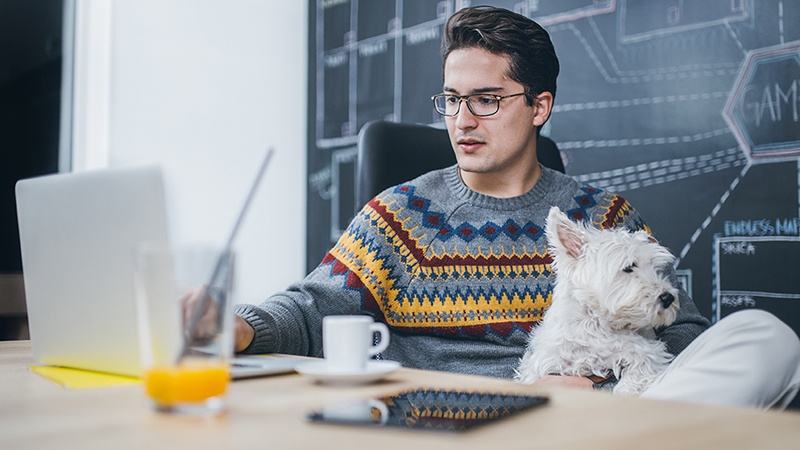 From the era of three-piece suits and wing-tip shoes, to the new age of smart phones, craft beers, specialty coffee grinds and bringing dogs to work (more on that later), evolving with the times has become an essential part of making work fun and comfortable.
At Loffler, we encourage new employees to ask questions and suggest changes. If we ever find ourselves answering a process question with, "because we've always done it that way," it may be time to find a better answer.
I like to take the attitude of embracing suggested changes, instead of shaking my head at them. Sure, an organization can't accommodate every suggestion, but we develop mutual trust within companies by embracing change. Here are three easy ways to do that:
1. Loosen Up
Adjusting my workplace to a more relaxed environment has been a paradigm shift for me. As I write this post, it's a Friday morning and I'm in my office wearing a blue polo button-up shirt with my collar open, casual loafers and khakis. Five years ago, I would never have been at work on a Friday in anything but a full suit, tie and dress shoes.
If you look even further back, to the days when Dress for Success by John T. Molloy was like a bible for my generation, you can see this evolution even clearer.
The workforce has changed.
The times have changed.
After we acquired a company with a less-strict dress codes five years ago, our dress code loosened up. We solidified this when we acquired an IT company two years ago. IT people are often known to be more comfortable in polo shirts and slacks than suits and ties. Of course, we still have an expectation of professionalism and working hard throughout our office, but it's good to know you're allowed to be more comfortable when you have a day dedicated to desk work. Especially on Fridays.
2. Listen
As a business owner, I've learned to have an open mind and to embrace change, even if at first I don't know what to make of that change. Many times, an employee mentions an idea I would have never thought of, and it turns out to be a really good idea. I embrace the challenge and the change these suggestions bring.
We recently asked a few new employees what suggestions they have for future changes. Suggestions included more health-related activities like promotion of going to the gym on lunch breaks, bringing a food truck on-site for lunch variety and providing a healthier variety of options in our vending machines. While we cannot meet every request, we recognize the value in listening and trying to implement what we can.
This act of listening is reciprocal. Tenured employees need to listen to new employees and vice versa. New employees should be willing to learn from the experiences and wisdom of people who have been around longer. We have so much to learn from the context of experience.
We also asked a handful of our employees what attracted them to Loffler in the first place. Their answers included:
our partnerships with sports teams and community organizations, along with volunteering opportunities that come from them
the flexibility we offer to encourage a work-life balance
that we're a large organization with a small feel
that we were willing to train people from outside the industry
the tenure of our existing employees, which shows it's a comfortable place to work with people who have committed their time and energy
our proven growth and expansion, which creates job stability
our Core Values (Positive Attitude and Innovation, specifically)
that we're a private, family-oriented and caring company
our laid-back culture with a work-hard, play-hard mentality
3. Try Something New
You have to be intentional about attracting new employees to your work environment. A recent survey about millennials (although, don't discount the value added by new employees and fresh perspectives from all generations) stated that besides heightened interest in 401(k) plans, vacation time and health insurance, new hires are looking for ways to integrate their interests and values into their everyday office environment. They value office perks like specialty coffee, standing desks, craft brews at company events, eco-friendly work environments and the ability to bring dogs to the office.
You can accomplish a little morale boost without a major upheaval if you're willing to try something new.
Before the idea was proposed, having dogs in our office seemed far-fetched for our industry. When I thought of seeing dogs in a workplace, I never would have pictured it working at Loffler. The hardware store, sure, but in an office? After a formal proposal from an employee, we've found a way to allow dogs in our office that works for us. We're not full-blown dog-friendly, but we're trying something new. With that, we've instituted Furry Friend Fridays. Once monthly a revolving, pre-approved handful of dogs (well-behaved, house-trained and up-to-date on vaccines and flea and tick medications) are welcome to accompany their owner to our office. We've made it through several of these Furry Friend Fridays already, and they're going great!
Loosen Up. Listen. Try Something New. These are all part of preparing our business for the future and attracting tomorrow's leaders. How can these actions be applied to your own work environment?
Read Next: Work Hard and Don't Forget to Dance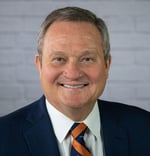 Jim Loffler is the founder and CEO of Loffler Companies. He started the company in 1986 with dictation machines, expanding to faxes, copiers, IP Phones, IT managed services and much more. Today, the company employs over 600 team members in 18 locations in six states, and focuses on long-term relationships. Jim is proud of the many awards Loffler Companies has received over the years, including ten years as one of INC 5000 magazine's "Fastest Growing Private Companies in America." Loffler Companies is also the official technology partner of the Minnesota Vikings, Minnesota Timberwolves, Minnesota Lynx, Minnesota Wild, St. Paul Saints and the University of Minnesota athletic department. In 2018, Jim was named one of Minnesota's Top 500 Business Leaders. Jim has been married for more than 40 years to Darcy, his junior high school sweetheart. They have two children, four grandsons and one granddaughter. In his spare time, Jim enjoys golfing, boating, cooking, photography, music and traveling.