Many in the construction industry are turning their processes digital today due to the rising demand for secure access to work remotely at job sites.
Often the first step to making work possible from anywhere is to turn paper-based processes digital, something we often call digital transformation. A digital transformation can enhance how you approach everything from paper schematics to the processing of gas receipts.
As you begin looking at your budget for the year ahead, ask yourself: is now the time to take processes digital? And if so, how do you ensure you stay secure?
Three Cybersecurity Challenges Facing the Construction Industry
One of the biggest motivators for change is the threat of cyber-attacks. In the construction industry, common causes of security risks are also problems that can be solved by implementing secure, digital processes:
1. The Rise of Mobile Devices
Use of a mobile device on a job site is commonly less secure than it would be in a main office because workers access systems with personal cell phones or laptops. To counteract the risks, we recommend implementing password policies, secure access via VPN or cloud and having your network monitored for intrusions.
2. File Sharing Outside Your Organization
File sharing is a necessary component of collaborating with clients, partners and vendors. It can include the sharing of blueprints, project plans, bids, financial information, employee records or customer information. Malicious actors know what data they're after, and they know how to trick you or infiltrate your systems to get it. But a strong cybersecurity strategy and data backup strategy is the best defense. Digitizing data and documentation for small and large construction projects can improve your ability to collaborate effectively and securely from anywhere.
3. High Turnover
High turnover can pose two cybersecurity risks, the first from potential employee data theft. The second is from the constant need to train new employees to recognize threats; keeping everyone on the defense and aware. On top of that, you must track vendors and subcontractors to make sure they're meeting your cybersecurity standards.
Going Digital (When Done Right) Equates to Security
We're not getting away from these security risks any time soon, so the best thing to do is embrace them and make sure you're setting both your employees and your business up for success with the right cybersecurity measures.
We might think of financial or government institutions as being primary targets, but hackers can target anyone with a bank account through your systems, including you and those you do business with.
That's where Loffler comes in. It's our job to minimize that risk, and digital has become the way to secure data. Making data accessible from anywhere, and making data secure wherever it's used, need to be part of the same conversation, whether you're using a cloud solution or remote desktop or device. We can get you started on the path toward a digital transformation. We can also help you become and remain secure.
We provide solutions including secure mobile access, either over VPN or the cloud, policy creation, network monitoring services, data backup to ensure disaster recovery and business continuity, incident response, end user education, unified communications and more.
Learn more about Loffler's IT solutions and request a network assessment from Loffler today identify opportunities for digital transformation:
Read Next: Cybersecurity and Data Backup for Digital Transformation Success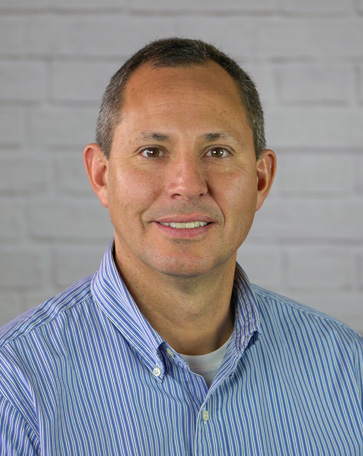 Stefan is a Senior Account Executive at Loffler Companies, with over 20 years of IT experience. He has a strong technical approach in providing IT consulting services to help companies grow and manage their IT services department. Stefan provides a positive and can-do attitude, allowing for an open and easy relationship to get things done quickly and efficiently. He is an avid and outdoor enthusiast enjoying walleye fishing, hunting and golfing with family and friends.