"I don't care how much it costs," said no business owner ever. So many decisions a business owner or CEO makes are based on efficiency and cost. Deciding what type of copiers or printers are needed is no different. As the world of printing evolves, it's important to make sure you choose devices that do what you need, allow room for growth, and get the job done quickly.
Here are some factors to consider when choosing the best copier or printer for your organization.
#1: Find the Correct Model
With so many options on the market, it is sometimes difficult to know which model is best for your situation. For some, choosing a machine with all the bells and whistles may make sense, while for others, a smaller model might be best. The easiest, most efficient way to determine what model fits your unique needs is to do a print assessment. Partners, such as Loffler Companies, have experts available to help walk you through the assessment.
It's important to understand your organization's average print volume and speed requirements. How many prints are required to accomplish a day's work? How fast is "fast enough" to get these prints completed? Copier price increases as speed increases. Faster is always preferable, but is it necessary for your business's day-to-day operation?
It's also helpful to consider how many users have access to each copier and what types of projects your office will need to print on a consistent basis. This will help determine how many copiers may be needed, and the features to include. The more features and options chosen, the higher the cost will be. By completing a needs assessment, your provider will be able to help you weigh the benefits and cost options for add-ons before deciding what features to include.
#2: Color Printing or Black & White Only?
Color printing is a popular option, but for some it's an unnecessary and costly expense. Color copiers cost more to purchase and throughout the life of the machine, with more moving parts and consumables that add up over time. On average, color prints cost up to three times more than monochrome prints because color toner is more expensive than black.
If you choose color, a few simple steps can be taken to keep color printing costs down:
Keep your default setting at black and white so as not to accidentally have a document print in color.
Consider whether color is necessary before you print. If a document has a single word or logo in color, the entire document is considered a color copy. It is up to you to determine if that single word or logo is worth the extra cost.
Implement a print management software. The right software gives you control over specific features like full color printing. Perhaps your marketing department needs to print in color, but the billing department only needs black and white. By setting permissions, you give access to those who need it and cut back on unnecessary color prints by others.
#3: Paper Waste
On average, an individual employee uses around 10,000 sheets of paper per year. On top of that, studies estimate that anywhere from 17-45% of those sheets end up in the trash by the end of the workday. You can realize cost savings by deploying company-wide printing best practices. The easiest way to cut paper consumption in half is to set the default to print on both side of the paper. Two-sided printing is a huge cost saving technique that requires nothing more than a click of the mouse. Using the "fit to size" option also helps cut back on paper costs. Keep an eye on how often an 11x17 paper truly needs to be utilized.
Another helpful tool is the print management software mentioned above. The software allows you to assign each employee or department a specific code for printing. At the end of the month, you run a report to see where most printing is taking place and, if necessary, limit the number of copies allowed under each code. It could also help you identify areas in which printing best practices may need to be discussed further.
#4: Service Frequency
How long can your business function if your copier goes down? One of the biggest financial considerations when buying a new copier is how often service will be required. Unexpected issues are bound to happen. It's imperative that you partner with a service provider that will keep your equipment operational. A qualified, reputable company can provide a plan to ensure you are not liable for expenses like drum replacements, board repair, or other problems that may arise.
Look closely at your service contract. Often consumables like toner and waste toner are covered as part of the agreement. This can save you valuable time and money ordering lower quality toner off the internet as it's already provided in your service contract. By monitoring the device remotely, providers can preemptively send toner before it's too low or identify equipment problems that may be occurring. Plans like this can save you from having a major catastrophe on your hands where you may be without a copier for an extended time.
A great way to control costs and reliably budget for service and supplies, while not worrying about printing overrun charges is to leverage a monthly contract, such as Loffler's EZ Rate program.
The EZ Rate plan includes:
No overage charges; print and copy without worrying about "going over" your limit
No service & support charges; all toner, service and maintenance included in one easy to budget for payment
No meter reads
Locked-in pricing for the term of your contract
One monthly Invoice for everything related to print from one vendor
One easy, budgeted payment with no reporting, reconciliation or hidden costs
#5: Energy
We often overlook the energy required to run copiers and printers, especially if you're an organization with a large fleet. Generally, older machines are more costly to run, and not all new devices operate the same. When selecting a new machine, consider makes and models that are energy efficient. Canon, for example, qualifies nearly 100% of its products to ENERGY STAR specifications. Over time, these energy-saving benefits can really add up.
#6: Security Risks
Securing network printers is imperative because the costs of a security breach can be staggering. Copiers and printers are sometimes forgotten when considering cybersecurity measures. Hackers know this and will use these access points to distribute malware and other viruses. The recovery costs can put even the most lucrative businesses into bankruptcy.
Security breaches aren't limited to networks, however. About 55% of company data breaches are print based. Is confidential information is being left on the output tray for anyone to take? Choosing to implement follow-me-print software can help prevent information from getting into the wrong hands. Intellectual property theft and other information leaks can cost a company their reputation and their business.
Keeping your printing costs on budget can be easy! Determining your organization's need with a printer assessment, choosing color prints only when needed, eliminating wasted prints, and being on a comprehensive print program are all important steps to take in your printing strategy.
Choosing a model that employs energy-saving benefits and ensuring your printers and network are secure are just as important. If you have questions about choosing the right print strategy, Loffler's experts are ready to help.
Read Next: How Much Does an Office Copy Machine or Printer Cost?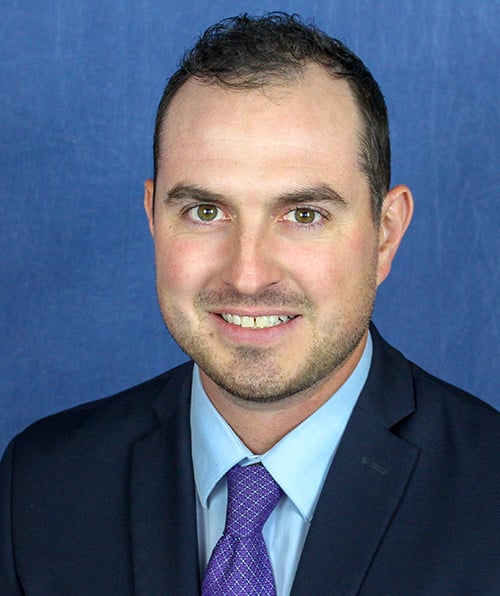 Alex Nicholas is a sales manager at Loffler Companies. In his role, he works with businesses to find the best fit for their office technology needs, and his expertise spans copiers, printers, document workflow software and IT solutions. In his spare time, Alex enjoys spending time with his family, golfing and cheering on any and all Minnesota sports teams.