How We Learned the Secret to Successful Workplace Communication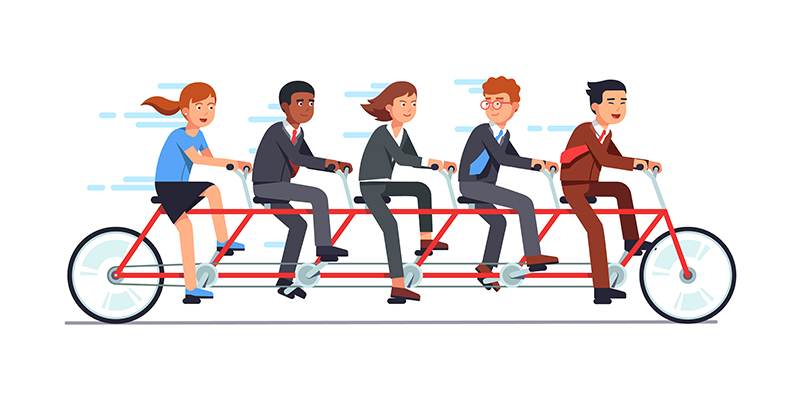 One of the most difficult soft skills to master is how to communicate effectively.
Dr. Larry Little says, "The secret to a successful relationship is… that we learn to invest in other[s]," in his book Make a Difference in the Lives of Those You Love, Live with, and Lead.
Loffler Companies has been reading Make a Difference this year. The book explains how everyone's personality is a combination of four types that determine how we communicate.
We've seen personality assessments like this before. Myers-Briggs. Inkblot tests. StrengthsFinder. The difference? This one took my company by storm. Here's why:
Simple Categories
The simplicity of this personality assessment and communication approach is why it has been so successfully received at Loffler. Little lists personalities in four categories: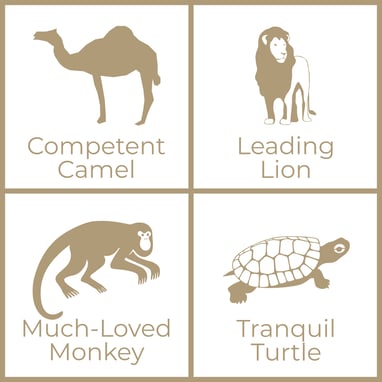 Competent Camels: Detail-oriented. Lists. Process-minded.
Leading Lions: Accomplishment-minded, task-oriented, opinionated. They get the job done.
Much-Loved Monkeys: The energy-filled, life of the party who thrives around groups of people.
Tranquil Turtles: One-on-one, laid-back, flexible. Behind the scenes.
This approach, Little states, is about people: Identifying personalities in a simple way to better understand people and build better relationships. It's about first knowing your category, then knowing your coworker's category, and learning how to communicate appropriately.
Because Little's approach is so simple and fun, it's really stuck at Loffler. It's easy to hear that someone is a monkey and know what to expect from their personality or how they will look at a problem or opportunity. It doesn't take much memorization or a reference book to understand.
Gets People Talking
"I'm a monkey!" says Bruce, an outgoing and lively sales person.
"Of course you are," says Paul from our operations team, to-do list in hand. "I'm a camel."
"That makes sense," Bruce says, turning to Seth, a new member of our admin team. "What are you?"
Conversations like this one began popping up all over Loffler once we started reading Make a Difference. Employees were eager to take the online assessment because they wanted to know which animal(s) they were, too.
After taking the personality assessment, employees throughout Loffler posted their animal identifiers above their desks or outside their office doors. People are proud of being a Turtle, a Monkey, a Lion, a Camel or some combination of them all.
Understand Your Own Communication Needs
First you understand your own personality, and how you work and communicate. This understanding helps you feed your own needs. It will help you establish your comfort zone.
You can't stay in your comfort zone forever if you're planning on working with other human beings. Re-charging within your comfort zone is essential to building respect and having energy to invest in others. Only when you know your own personality category can you adjust your communication tactics for those around you.
Understand the Communication Needs of Others
This personality assessment and communication approach focuses not only on you, but also on the personalities that surround you, with the goal of learning how to work together.
Relationships are based on respect, Little says, and respect should be given freely at the start of a relationship. Every person is a human being with specific communication needs. Once these are understood, you can build connection and authenticity as well as navigate conflict and build trust.
Camels like to be prepared and ask questions to learn details. They like documentation, are rule followers and need time to process new ideas. They are known to set unrealistic expectations for themselves and others.
Lions respect people who communicate big-picture ideas confidently. They desire not to be liked, but to be respected. They're competitive, and their truthfulness can be misinterpreted as rudeness.
Monkeys are extroverts that prefer eye contact and verbal validation. They like to talk through problems and solutions verbally and they take criticism personally.
Turtles like to work at their own pace. They are great listeners, do not talk much and are wise. They shy away from impulsiveness and risk taking. They can be known to procrastinate, so it's helpful to give them deadlines.
Without awareness of the needs of other personalities, communication can break down. For example, in times of conflict a Lion might confront a Turtle, only to find that Turtle burrows into their shell to avoid the situation. Instead, the Lion might schedule a time (agreed upon by the Turtle) to discuss the issue at hand. Not all interactions are easy. But with awareness, they can be made better.
"Unless you choose to be intentional about investing in the lives of others," Little says, "then you will not make a difference in their lives."
Reading Make a Difference and taking the personality assessment have helped Loffler Companies employees intentionally invest in better relationships. This was a simple exercise that made us all think about how we can work better together with our clients, coworkers, friends and family. Take the assessment for yourself and share with those around you. It takes less than five minutes. After taking it, you'll be ranked among the four personality types and you can get started building better relationships.
Read More: Loosen Up, Listen and Try: Three Ways to Welcome New Employees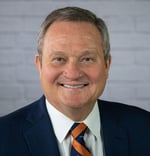 Jim Loffler is the founder and CEO of Loffler Companies. He started the company in 1986 with dictation machines, expanding to faxes, copiers, IP Phones, IT managed services and much more. Today, the company employs over 600 team members in 18 locations in six states, and focuses on long-term relationships. Jim is proud of the many awards Loffler Companies has received over the years, including ten years as one of INC 5000 magazine's "Fastest Growing Private Companies in America." Loffler Companies is also the official technology partner of the Minnesota Vikings, Minnesota Timberwolves, Minnesota Lynx, Minnesota Wild, St. Paul Saints and the University of Minnesota athletic department. In 2018, Jim was named one of Minnesota's Top 500 Business Leaders. Jim has been married for more than 40 years to Darcy, his junior high school sweetheart. They have two children, four grandsons and one granddaughter. In his spare time, Jim enjoys golfing, boating, cooking, photography, music and traveling.