In today's ultra-busy work environment, your office equipment should help make business easier, not add to the workload.
Most copier/printer purchases for business require a contract to cover the cost of use. Someone is required to report meter readings, order supplies and schedule service/maintenance. Billing can be different from month to month, and keeping copy/print counts low to avoid overage costs can be annoying. Wouldn't it be nice to do away with those tedious tasks and worries, and simply use your machine to fit your business needs knowing your pre-defined monthly costs won't change?
As in many industries today, the copier and printer industry is trending in the direction of "device as a software," and this is just one of the many ways organizations can make the move to digital. It can save employees' time and makes budgeting more manageable.
Bye-Bye Base Plans
Base rate plans are what many businesses experience when purchasing or leasing new copiers and multi-function printers (MFPs). These plans allow for service, supplies and labor needed up to a set number of printed pages per month/quarter/year based on previous usage data for an organization. If you print more, you pay more. Printing quantities can fluctuate greatly, making it difficult to set an accurate budget for your office machine usage.
To help alleviate the fluctuation, Loffler created a flat rate program (also known as "device as a service" or "EZ Rate program" should you decide to google it). Choosing to integrate a flat rate printing program is becoming a common, welcome option for many organizations. This program is a hassle-free way to take the busy work away from your office staff. No more meter readings, no hidden costs, no data to report. And no billing errors or fluctuations, since prices are locked in for the term of your contract. Our EZ Rate program allows budgeting for predictable, consistent pricing each month.
Maintenance, Supplies & Service Included
Most flat rate programs have service and support integrated into a monthly invoice. Supplies along with delivery or labor costs are often included as well. With Loffler's EZ Rate program, you'll receive access to our online customer service portal. The portal can be used to manage one printer or an entire fleet of printers for placing service requests, monitoring current or pending requests and checking on service history.
Have a quick question? Contact our help desk to connect with a live person who can walk you through easy-to-solve problems. If the problem is more specialized, you've got access to technicians, trainers and service mangers who will be able to determine the steps necessary to get your machine operating correctly.
Make it EZ
Since every organization is unique, our experts will do a thorough analysis to help determine if the EZ Rate program is right for your organization.
Read Next: What You Should Know Before Buying a Multifunction Printer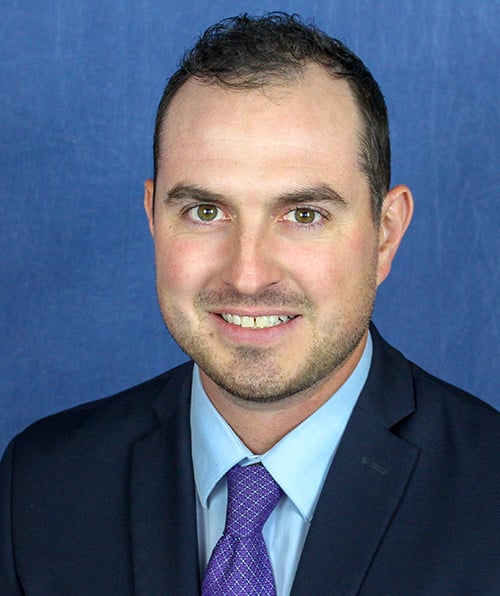 Alex Nicholas is a Senior Imaging Sales Manager at Loffler Companies. In his role, he works with businesses to find the best fit for their office technology needs, and his expertise spans copiers, printers, document workflow software and IT solutions. In his spare time, Alex enjoys spending time with his family, golfing and cheering on any and all Minnesota sports teams.