We worked with a government entity recently that had over 300 printers and copiers in their offices. After right-sizing their print environment, we were able to consolidate those printers and copiers down to about 100. The customer saw huge cost savings and increased the security of their printers.
How did this happen?
We work closely with city, county, state and federal government agencies to identify common challenges many face related to printing and scanning.
In this blog, we'll discuss five pieces of advice that will help you increase printer security and manage print services at your organization.
Managed Print Solutions and Printer Security for Government Agencies
Despite the fact that the world has become more digital, printers still play a major role in government work and office life in general.
Having control over your print environment and partaking in secure printing practices can help your organization keep confidential data organized and most importantly, protected. Here are five tips to consider:
1. Know Your Print-Related Data
How much do you print in a given month? Are those prints made on desktop printers, where prints can be more expensive if not optimized, or on more affordable multi-functional devices (MFDs) strategically placed throughout your office?
We see plenty of government organizations that don't have a good handle on how much they print and where it's printed. Without knowing this information, you can't make informed decisions to help cut your print costs.
Knowing where you stand now will enable you to make the necessary adjustments and adopt more efficient and cost-effective solutions down the road.
2. Protect Printers from Security Breaches
Security of copiers and printers has been a key trend that many government agencies can benefit from, whether at the local, state or federal level.
We know within government institutions, including schools and universities, there can be a lot of movement and change.
At many government organizations, desktop printers have not been identified as a risk for security breaches, even though they're network-connected endpoints capable of allowing something or someone to hack into your systems.
It's important to consider your desktop printers when talking about information security in order to ensure they're secure from potential cyberthreats.
3. Print and Scan Smarter with Cloud Management
On the scanning side of the security conversation, you'll find at some organizations you can walk up to any copier, scan a document and email it.
Often those documents just come from the copier instead of an actual user's account, leaving your organization's data at risk. From an IT perspective, that's considered a security breach.
Utilizing a print and scan management platform, such as uniFLOW or PaperCut, allows your organization to improve print security while increasing the flexibility, scalability and productivity of your organization.
Users can access their own personal secure print queue and print from any device with proper authentication (i.e. scanning a badge or entering a PIN), while employers can manage costs and monitor print usage more effectively.
With cloud print management, you won't have to worry about physical hardware limitations or managing on-premise devices which allows you more time to focus on your organization's core objectives.
4. Don't Have More Printers Than You Need
Take a scenic tour of your office copiers and look at how many different pieces of paper have been abandoned or forgotten on top of the devices. This common office practice causes major information security issues.
The argument for having printers on every single desktop in the office has gone away due to the advancements in secure print technology. Follow-me-printing has allowed for organizations to right-size their workplaces, reducing their printer fleets down to something that is much more manageable and cost-effective.
Another opportunity for consolidation and cost savings for government agencies is through limiting the number of vendors handling their printers. If you're using a different vendor for copiers and printers, consolidating to one vendor simplifies your cost tracking and processes when problems arise, and ultimately saves your organization money.
5. Take Advantage of State Contracts
State contracts are good news for all state entities, county governments, city governments and educational institutions, including colleges and universities or K-12. A lot of great contracts are available in today's market.
The state of Minnesota negotiated an aggressive contract for multifunctional copiers and printers, as well as for secure print and scan software. Benefits include:
Aggressive pricing
Built-in terms and conditions to make sure organizations are taken care of from a vendor's standpoint
Service levels built in for response time and uptime percentage
Free trainings
Free moves
Free Department of Defense (DoD) hard drive wipe
Other contracts, such as Sourcewell, can also offer an advantage for government agencies.
A Loffler expert can help you build a platform for a cost-effective and secure print strategy and take advantage of these contract options.
I Want to talk ABOUT PRINTING SOLUTIONS FOR GOVERNMENT AGENCIES
Read Next: Increase Print Security; Quit the Print and Sprint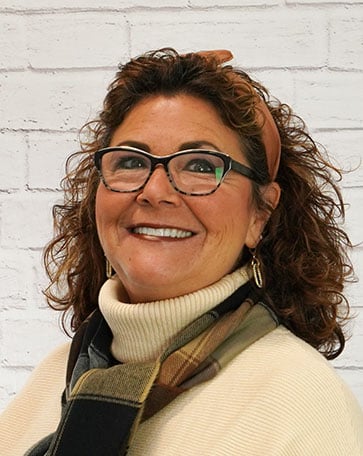 Julie Koch is an Account Executive at Loffler Companies. She has worked in the industry for 36 years, spending almost 20 of those years at Loffler working with government agencies. Over the course of her career, she has held positions in Service, Administration, Training, and Sales. Julie has built many long-term relationships with her clients and enjoys getting to know them more personally, with many of them feeling more like friends than customers. In her spare time, she loves boating, long walks, cooking for a large crowd (she comes from a family of 12!), and spoiling her grandchildren.