Does it matter if the copier dealer you work with is authorized to sell equipment by the manufacturer that made it?
Absolutely, yes.
While Loffler works closely with several copier and printer manufacturers, we've focused this post on one, to better describe the importance of the manufacturer-dealer relationship, and what a good one can mean for the client experience.
The title of Canon Authorized Dealer should make a prospective copier or printer buyer stop and take notice, no matter which make of equipment you're looking to purchase.
What Does "Canon Authorized Dealer" Really Mean?
Canon USA recommends that any Canon product, supply or accessory is purchased from a Canon Authorized Dealer to ensure that customers work with dealers who meet their high customer service and support standards.
An authorized dealer has:
Access to purchase Canon products, supplies and accessories

Access to specialized Canon administrative support services

Access to ongoing product training from Canon

Authorized service and repair facilities

Comprehensive support for Canon product warranties
Canon doesn't give this authorization to just any dealer, so the title of Canon Authorized Dealer should be considered an indicator of the highest sales, service and supply standards possible in a copier dealer.
Loffler has been working closely with Canon since 1992, and has been an authorized dealer for many years; in fact, year after year, we continue to be part of Canon's Advanced Partner Dealer Network, a select and elite group.
Technology is ever-evolving and a close relationship with the manufacturer, in this case Canon, ensures that an authorized Canon dealer has the latest technology updates, revisions and technical support.
Why Work with a Canon Authorized Dealer?
In short, because the title of Canon Authorized Dealer is an indicator of working with a leader in the copier and printer industry that can offer you best-in-class service and support, especially if you plan to purchase a Canon copier or printer. The title also means that the people you're working with know the industry well, no matter which manufacturer you purchase from.
Here are 5 reasons to work with a Canon Authorized Dealer:
1. The Recommendation of a Leading Manufacturer
The partnership between a copier and printer manufacturer and their dealers is critical to the success of both parties. It's a partnership based on trust and loyalty.

A dealer like Loffler isn't making the product; we're reselling it. The manufacturer, Canon in this case, makes the product and offers technical support. They need to trust that the dealer is capable of representing their product in the marketplace.

I use the description "world class" too often, but when it comes to the relationship we have with Canon, they need to trust that we're going to provide that level of service, because we're representing their brand.
2. World-Class Service Standards
Canon makes sure their dealers meet certain minimum criteria to be their ambassador in the marketplace. They require dealer agreements with professional and ethical standards between the dealer and Canon. A dealer also commits to minimum performance standards.

For a client, this results in better uptime for machines and better response time when service issues arise.
3. Extra Level of Support for Supply Chain Issues
If anything, the supply chain issues of today have made it crystal clear how reliant a copier dealer like Loffler is on its manufacturing partners. If we can't get products like toner and machine parts in a timely fashion, it shuts our business down and negatively impacts our clients.

Supply chain issues have proven how critical relationships are, and Canon has proven to be a valuable partner to help ensure that not only our business, but also our clients' businesses, can remain successful even through strain on the supply chain.
4. Enablement of Digital Transformation
Digital transformation is a buzz word today and has been for several years now. Beyond the sale and installation of a copier or printer and its service, there's the digital integration of these machines on a network.

Copiers and printers have become a significant element within the information workflow process, and knowing which solutions fit your business best is a massive component to getting work done the right way.

With digital transformation comes software, either integrated to the machine, as seen with a secure follow-me-print solution like uniFLOW, or non-integrated, as seen with intelligent automation options like electronic document management and content management software.

If Canon has authorized a dealer to sell their products, it means they trust that dealer to enable all business process practices that benefit the end user. Working with a dealer like Loffler means you have a partner with the expertise to assess and identify your needs and make recommendations on digital transformation opportunities that will benefit the future of your business.

5. A Connected Network of Support
Loffler is a Canon Authorized Dealer, but we're more than that. We've achieved Elite Status in their Advanced Partner network, which means we have special support from Canon and from other Elite Dealers.

This means we are better able to meet the needs of our clients. Communication within the Canon network is easy; a phone call away, even if we need to reach the top executives at Canon USA. These relationships help us stay on top of the industry. If something is needed, we have access to make it happen.
---
The manufacturer-dealer relationship is an important one that can provide great benefits to copier and printer clients.
While this post focuses on our Canon relationship specifically, this example can apply to similar relationship with all our manufacturers. The closer we work together, the more our clients benefit.
Learn more about Loffler's role as a canon copier dealer in the Canon Dealer Network, and contact us about working together for your next copier or printer purchase:
Read Next: How Much Does a Printer of Office Copy Machine Cost?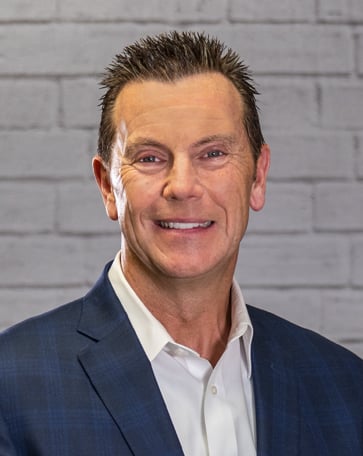 John Hastings is the Executive Vice President of Imaging Sales at Loffler Companies. He has been at Loffler and in the industry for 20+ years. In his current role, he directs the selection, training, structure and motivation of a local and national account sales team. John often speaks publicly with other business leaders on topics related to sales and leadership. He and his wife reside in Maple Grove and enjoy spending time at their northern Minnesota cabin during the summers.