Canon Office Copiers & Printers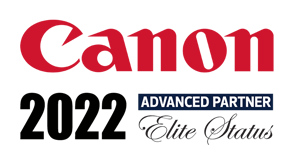 Canon offers a full line of devices ranging from compact desktop office black and white or color copiers and printers to high-speed digital multifunction systems. Canon printers optimize your business productivity and help you keep pace with evolving technology needs. We offer a large range of Canon products and our support exceeds the highest standards of Canon. It's how we've earned Elite Status through Canon's partner program.
Searching for quality, reliability, security and customization? We'll help you find the Canon product that's right for your business.
Color Office Printers & Copiers
When space is at a premium and office productivity is a must, multifunction color copiers and printers are the digital color solution for your business.
For light production and high-volume office environments, Canon Light Production Color Multifunction technology offers high speed and optimal digital color printing performance. For mid-volume color printing needs, Canon's digital models rapidly print, copy, fax, scan and distribute documents accurately and consistently.
Black & White Office Printers & Copiers
Want powerful technology and professional results that help grow your business and generate revenue? Canon black and white copiers and printers provide crystal-clear image quality, without sacrificing productivity and versatility.
Based on industry standards and interfaces with a wide range of expansion and configuration options, Canon's digital black and white copiers and printers provide the integrated multifunction office solution you need.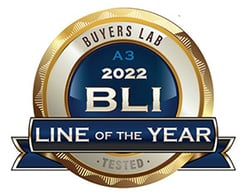 Save Space and boost productivity with an all-in-one Canon Product
The Power of the Canon Dealer Network
Watch how Loffler's Advanced Partner Elite Status can bring world-class service and support to your organization.