18 of the Most Relatable Tweets about Printer Problems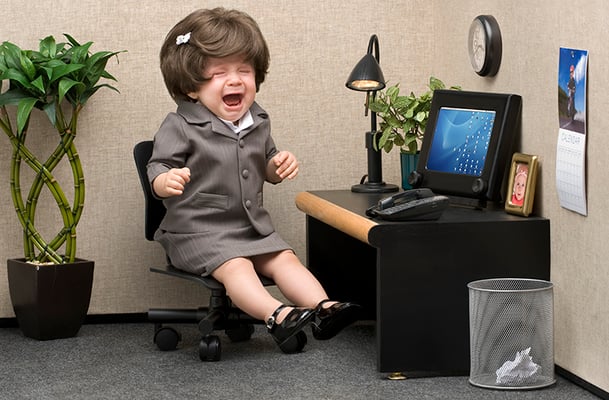 We work with printers every day. While we pride ourselves on our award-winning and responsive service and support, we realize that printer strife is just part of everyday life in an office. That's why we've compiled this list of our favorite Tweets about printer problems, because everybody's got them.
And remember, Loffler can help you fix them. 😉
1. A surefire way to ruin a Monday morning.
Here's the first thing I printed at work today. How's your day going?#printerproblems #paperjam #picoftheday📸 pic.twitter.com/iqGkK3GiEi

— Theresa Lucas (@TheresaLucas3) June 4, 2019
2. Whoever smelt it...
Never let your printer know you're in a hurry... they smell fear. #PrinterProblems #Life

— Zulily (@zulily) October 9, 2014
3. Well now, that's just defeatist.
Yup...This kind of sums things up well ... for my printer and my week! #printerproblems pic.twitter.com/1Pwooe1nXd

— Charlie Ehrenfeld (@Jprof77) February 1, 2019
4. Downtime, the ultimate mood killer.
Me, for the past half hour or so... #printerproblems pic.twitter.com/v4sC3hMOWH

— Emma Peterson (@emmafpeterson) June 10, 2016
5. Even the NHL needs a hand with printing sometimes.
Professional athletes , they're just like us ! #printerproblems https://t.co/gXCltboMsT

— Wiz Wit Hockey (@wiz_wit_hockey) July 1, 2018
6. Been there.
This is going to be me in about 30 seconds....#PrinterProblems pic.twitter.com/wfX381BSvV

— Đj _ Řø§ş #️⃣3️⃣4️⃣ (@djross_86) January 11, 2019
7. Kudos for using humor as a coping mechanism.
That's about right. #PrinterProblems #Office #Shenanigans pic.twitter.com/URlLr2bvNl

— Kevin A. Hinkle (@MrKevinHinkle) February 2, 2017
8. May we suggest meditation and deep breathing?
Our printer is not working, I can hear @JamesRyanIII in the office and apparently it is "ruining his life" #printerproblems

— Lauren sands (@Laurenesands) December 5, 2013
9. Just. Ugh.
I didn't know you could get a "blue screen of death" on a printer. You can. ;) #helpdesk #kiro7 #printerproblems pic.twitter.com/guGCG4s0fd

— Alison Grande (@AlisonKIRO7) March 20, 2018
10. Why would one do that to oneself?
Printing double sided on tabs makes my head hurt. #printerproblems

— Michelle Lackey Maynor (@badlady53) February 10, 2017
11. Same. Luckily, we have our trainers on speed dial.
I always forget what collate means, and no matter which one I want I always pick the wrong one asdfasdfasdf #printerproblems

— Golf Sinteppadon (@minigolf2000) February 19, 2015
12. You catch more flies with honey...
Getting the silent treatment from the printer this morning. WHY ARE YOU SO EVIL YOU LITTLE MACHINE! #PrinterProblems

— Devon (@DevonMoodley) February 11, 2015
13. Such a basic sentiment, so pure. 🙋‍♂️
Raise your hand if you're having #PrinterProblems

— Algonquin Books (@AlgonquinBooks) September 12, 2014
14. For the dreamer inside us all.
Mind blown... 📠🤯#Printer #PrinterProblems #OfficeLife #Office #OfficeSupplies #TheOffice #LogicWebMedia #LongIslandBusiness #SEO #google #Ranking #webdesign #webdeveloper #websitelaunch #webdevelopment #design #developer #longisland #longislandseo #ProfessionalMonkeyBusiness pic.twitter.com/HWmO5kFxAJ

— LogicWebMedia (@LogicWebMedia) November 7, 2018
15. I, too, have been personally victimized by an office copier or printer.
what is life, if not facing great adversity when trying to use a printer? #printerproblems #comeon

— Lauren Cutshall (@elcee93) July 20, 2016
16. ...and you should see how far they've come since then.
Maddening #printerproblems today. New printer arriving in 3 days. Woah, printers have improved in 7+ years... #doublesidedprintinghereicome

— Kelly Sonnack (like "Sonic") (@KSonnack) November 22, 2016
Me, almost an hour ago:"Let me just quickly print out these sources for tomorrow's class."
My printer, now: "Ok, let me make some noises, not print anything, and then go back to sleep."#academia #printerproblems #technology

— Torsten Kathke (@torstenkathke) November 14, 2018
18. Maybe contact Loffler before you get to this point?
"hold on, i'm about to print"

[two hours later]

"okay, now i'm printing"#Architecture #DesignerLife #PrinterProblems

— Matthew Spaniol (@matthewspans) August 31, 2018
---
If you're experiencing your own #PrinterProblems, don't hesitate to give Loffler a call. Our award-winning copier and printer service and repair teams will get you back up and running, so you can focus on the work you need to do.
Read More: 10 Copier and Printer Repair Service Do's and Don'ts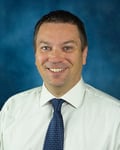 Dallas Steffen is the Director of Imaging Service at Loffler Companies. He has been in the industry since 2002, starting as a low-volume service technician. He worked to become a production color technician, where he served clients for 11 years, before taking on a leadership role. He works hard to give Loffler clients exceptional customer service to help them succeed in their industry. In his free time, Dallas enjoys reading, traveling, eating Reese's Peanut Butter Cups and spending time with his wife and four children.