Xerox Iridesse Production Press
Experience the Freedom of Speed, Quality, Automation and Opportunity
---
In a world where print is often commoditized, fitting in isn't wise. Standing out?
That's brilliant

.

The Xerox Iridesse Production Press combines the value of highly-automated, agile digital production with exceptional image quality and jaw-dropping embellishment effects, making it easier to unleash the potential of print and achieve remarkably brilliant results. Take on new projects with confidence and go beyond CMYK with Specialty Dry Inks that can be layered together or combined with CMYK tints to create stunning spot colors, metallic gradients, photographic enhancements and more – and it's all done in-line, in a single pass, and at rated speed.
Brilliant Visuals


Iridesse redefines digital printing with award-winning Color FLX Technology, which layers CMYK with up to two Specialty Dry Inks in one single, incredibly productive pass – all while maintaining "spot-on" registration from color to color.
Flexibility

Iridesse provides unlimited opportunities for your business. With the ability to print up to six colors in one pass, Iridesse is perfect for creating stunning designs with metallic colors and embellishments. The Iridesse's high-quality metallic images are also suitable for commercial orders, such as business cards, presentations, and sales materials. The printer is also able to handle sheets up to 47.2 inches long, making it a great print option for posters, banners, and other oversized products.
Boost Productivity

With robust production capabilities, Iridesse lets you take on complex jobs, even when they have tight deadlines, non-traditional stock sizes, weights, and embellishments. Iridesse expands your capabilities with the ability to run extra-long sheets in up to six colors – including combinations of gold, silver, white, and clear.
Learn More About Xerox Iridesse
Create Spot Specialty Effects
Specialty Dry Inks – Gold, Silver, White, Fluorescent Pink or Clear – can be used on their own to create stunning spot effects that deliver a big visual impact while freeing you from time and cost-intensive offline processes.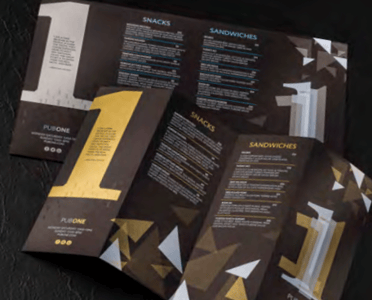 Combine Spot Specialty Effects
Two inline specialty stations and precise color-to-color registration means multiple spot effects can be produced quickly and accurately within each job.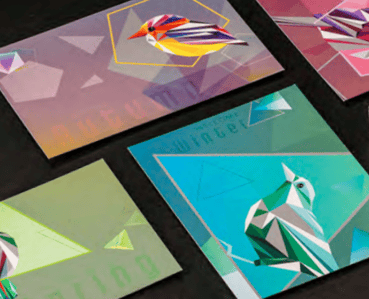 Grab Attention with Iridescent Palettes
When you need a vibrant visual, think about the impact a palette of iridescent metallic hues can make. It's like having a full metallic color swatch book available to each job, on-demand.
FAQs
Q: How much does Iridesse Production printing cost?
A: Because of the diversity of options regarding finishers, it's best to speak with a Loffler expert about customizing a solution that best suits your needs. Prices will vary depending on options.
Q: How do the Iridesse metallic inks work?
A: The versatility of the inks are only limited by the user's imagination. Print with the inks alone or layer them with CMYK for an array of effects—gradients, spot colors, photo effects, and more.
Q: Is clear a color?
A: Of course! What color is a fish tank? What about a glaze? Clear is absolutely a color and using it in print adds a layer of gloss or depth to any print job.
Q: Is the Iridesse Production compatible with my current workflow software?
A: A list of compatible software can be found here.
---
Ready to learn more about Xerox Iridesse? Contact Loffler Now