Best Copiers & Printers and IT Services in Minneapolis, MN Copiers & Printers
Every organization has different document needs. Our world-class brands of multifunctional printers and copiers, large format devices and digital presses fit every organization's budget.
Let's Print Managed Services
From networks and phone systems to building security systems and copier & printer fleets, we manage it all, freeing you to focus on what matters most.
Make It Easy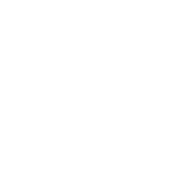 IT Solutions
A secure information technology ecosystem is the driving force behind the vast potential and growth for any successful organization. Ready to take a proactive approach?
Learn More
"The breadth and depth of experience that Loffler brings we can't find in one person. For the cost of our annual Loffler contract, we could hire another IT professional, but that person would not be an expert in every area. With Loffler, we are able to pick and choose what we need, and can get the expertise from Loffler when we need it."
"What I gained from Loffler was a one stop shop; a high, wide, and deep business model where they can help me with my copiers. They can help me with my security system. They can help me with cameras, basically, anything tech related. I can go to them and ask for assistance. And I can do it 24/7, which is a huge benefit."
"Loffler is a great IT partner for us. They manage our IT needs daily and help us plan for the future. At the pace that technology changes, it's really important to be prepared and to look at the future. Our relationship with Loffler is very important for our business efficiency and on-going success."
Copiers, Printers & Workflow Solutions
Managed IT, Security & Cloud Solutions
Take a Virtual Tour of Loffler HQ
Check out Loffler's new office building located in St. Louis Park, MN. The new space focuses on collaborative areas, employee flexibility, access to outdoor space, public transportation, and other amenities that foster our culture and create a better work-life balance.
Want to learn more about Loffler's Business Technology Solutions in the Twin Cities?