Best IT Services in Green Bay, WI
Loffler Companies in Green Bay, WI is the top IT solutions company in Wisconsin, specializing in security and workflow solutions for organizations of all sizes. The Loffler Green Bay team of local, professional sales and service experts helps businesses find the right IT and business technology service solutions. From meeting security and compliance regulations, to the best video and phone conferencing and collaboration, Green Bay, WI counts on Loffler Companies for the best service and support for IT solutions.
Loffler's culture revolves around being responsible, grateful civic leaders. Loffler Companies empowers and enables employees to give back to the communities in which they live and work. In the Green Bay area, the Loffler team supports many charitable organizations through financial and time donations, as well as sporting event tickets and Loffler products and services. Cloud Solutions
Our engineers will help optimize your cloud spending to get more from your IT budget.
View Cloud Business Security Systems
Loffler's business security solutions are designed to fit the unique needs of your organization, with on-premise, cloud-based and hybrid options.
View Security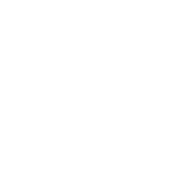 IT Solutions
A secure information technology ecosystem is the driving force behind the vast potential and growth for any successful organization. Ready to take a proactive approach?
Get Secure
Managed IT, Security & Cloud Solutions
Want to learn more about Loffler's IT Services in Green Bay, WI?