10 Reasons You Need an S2SCORE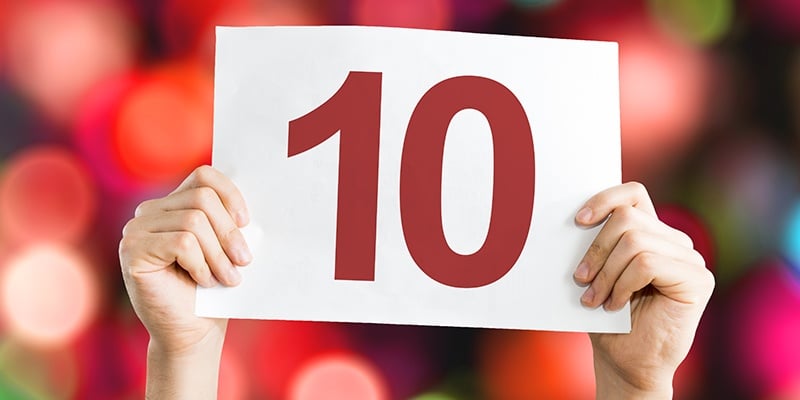 With today's abundant threats to cybersecurity, it is no longer acceptable to simply say you are secure. You need proof, and an S2SCORE can give you that proof.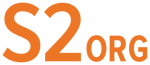 Our partner SecurityStudio has released a product called an S2SCORE performs a comprehensive information security risk assessment. It gives you an in-depth look at the state of your current security program with the option to easily validate the results.
To learn more, below are 10 reasons you need to know your S2SCORE.
What is an S2SCORE?
The S2SCORE is a numerical representation of your workplace's information security risk. It is a comprehensive evaluation that includes the administrative, physical and technical controls in place to safeguard the confidentiality, integrity and accessibility of information. This scoring is not just one group's opinion; it is objective based on standards following the NIST Cybersecurity Framework.
1. Simplify the IT Security Conversation
Information Technology is a complex practice. When you step outside the IT department, the common terms and practices associated with computers, networking and security sound foreign to coworkers and executives without a background in those areas. The S2SCORE allows you to cut through the complexity to focus an IT conversation on a number. Think of it like a credit score, where you are ranked somewhere on the spectrum between Very Poor and Excellent. With that number, everyone can understand whether your information security practices are acceptable and where there is room for improvement.
2. Know Where You Stand Today
How secure is your network? How do you know if you are more or less secure than your neighbors or your industry's average? The S2SCORE will tell you where you fall on a spectrum and help you identify where you fall short relative to best practices and others in your industry.
3. Track How Far You Have Come
With an S2SCORE, you can track your progress over time. If your score rises, you know you are improving your security practices. If your score falls, you can identify where you are falling short and what you need to do to improve IT security in your workplace. IT risks and best practices change regularly because of ever-evolving threats, and it is tough to keep up. The S2SCORE gives you trackable data and actionable information to see how you are doing over time and prioritize projects. This also helps report security progress to others within your workplace, including senior leadership.
4. Be Objective, Stick to the Facts
The S2SCORE provides an objective measurement of your IT security risks due to two reasons. First, SecurityStudio, the organization that created the S2SCORE framework, exists solely to assess IT security risks in other organizations. Their mission is to fix a broken industry. Second, the information security components measured by the S2SCORE are all objective characteristics. They are either in-place and functioning or they are not. This removes speculation and opinion from the equation.
5. Trust You Know Your Security Standing
A security score is nothing if it is not credible. The S2SCORE framework was not created overnight; it has taken 15 years to get where it is today and compiles knowledge from various information security experts. Now in its fifth version, the S2SCORE is built upon the respected security standards of the NIST Cybersecurity Framework and its supporting standards (NIST SP 800-53, COBIT, ISO 27001:2013, and CIS CSC). As standards change, the platform is constantly being updated to keep up with the security landscape.
6. Address Your Vulnerabilities
If you cannot identify the weak points in your network, you cannot work to strengthen them. IT security is the practice of active risk management. If you know you are vulnerable to a common ransomware attack, for example, you are better prepared to mitigate that risk.The S2SCORE looks at hundreds of components in your network, assessing for thousands of weak points, along with internal and external threats, to understand the probability of a problematic issue in your system.
7. Evaluate Your Workplace's Complete Security Practice
The S2SCORE provides a holistic approach to information security. It considers the administrative, physical and technical controls that serve to keep your data confidential, correct and accessible. Each of the controls must work in harmony with the others. You are only as secure as the weakest link in your organization, whether that is outdated software, unsecured building access or an employee unaware of the latest security precautions.
8. Take Part in a Growing Movement
There's power in numbers. The community behind the S2SCORE – which consists of IT service providers, CPA firms, insurance brokers and security consulting organizations – collaborates to make it better over time. Suggestions are crowdsourced from that community to consider improvements in methodology, the latest information security trends, risks and best practices.
9. Estimate Future Issues
With help from research done by Ponemon Institute, the S2SCORE is able to make general estimates of future losses for your business based on your current security practices. Being able to predict potential information security breaches is powerful, and the S2SCORE provides the structure for making those predictions with the best information available.
10. Arm Yourself with a Competitive Edge
The S2SCORE proves you care about the security of your organization and that you are actively working to keep it secure. Who cares about your IT security? Anyone who can be affected by a security breach or data loss. This can include your own employees, your vendors and your customers. With an S2SCORE, you can definitively name your security risks and provide evidence that information is safe within your organization. The S2SCORE will also provide direction for where your IT security improvement dollars will be best spent.
Tell Me More About the S2SCORE Assessment

Joe has been part of the Loffler IT leadership team since 2015 and has a deep background in enterprise software with experience spanning the areas of Unified Communications, Workflow Automation, Contact Center, Collaboration and ERP/SCM/WFM. A little known fact? Joe used to be the drummer in a blues band called the Electric Trane.