Many SMBs don't consider cyberattacks to be a risk to their organizations or even consider strong security to be a high priority.
But in addition to considerable financial damages, SMBs may suffer from increased downtime and loss of business if they experience data breaches, malware or phishing attacks.
In this post, we'll discuss everything you need to know about the SMB cybersecurity market, as well as current trends you can implement to help keep your organization protected from harmful threats.
What is the SMB Cybersecurity Market?
Until recent years, many people have looked at cyberattacks as problems for large businesses and enterprises. Bigger corporations are continuing to increase their cybersecurity spending in various areas, such as IT Consulting and Managed IT Services, to ensure that their sensitive data remains confidential.
Consequently, cybercriminals are looking for smaller, weaker targets – i.e., small and medium-sized businesses (SMBs), defined as those with around 50-250 employees.
With more data online now than ever before, hackers have become increasingly inventive when it comes to performing devastating attacks on SMBs.
How has the SMB Cybersecurity Market Changed in Recent Years?
The pandemic saw an unprecedented number of organizations move online for the first time. Although many organizations have begun to embrace this shift due to greater flexibility and overall work-life balance, it has also highlighted the fact that many businesses are unprepared to meet the modern demands of cybersecurity.
Working from unprotected home networks and utilizing cloud-based apps, such as Microsoft 365, provides attractive avenues for hackers to infiltrate your systems and private information.
Although cloud-based technologies have allowed businesses to transform the way they operate through improved efficiency and reduced costs, they still leave organizations susceptible to cyberattacks. SMBs must be aware of the hazards and how to counter them in order to avoid data theft and prevent revenue loss.
Common Cybersecurity Barriers Most SMBs Face
Although implementing cybersecurity initiatives seems like a no-brainer, it can be difficult for many SMBs to take the plunge. Here are a few common cybersecurity barriers most SMBs face:
Lack of Awareness
As mentioned above, many SMBs don't think they're at risk for cyberattacks due to their small size. In reality, SMBs have been the target of an overwhelming number of malicious cyberattacks in recent years.
Budget Limitations
The total cost SMBs must spend to access the full range of technology features leaves them at a disadvantage when compared to larger organizations.
Without the financial capacity to access the best cybersecurity tools in the market, SMBs are left more exposed to attacks from cybercriminals.
Lack of Expertise
Since the majority of SMBs have fewer resources than larger organizations, it's harder for them to recruit and retain highly skilled staff. On top of that, many SMBs don't have dedicated cybersecurity experts to keep their systems secure.
Let's face it, SMBs cannot afford to hire employees for every possible role. Even if you have a small internal IT team or an individual who handles managing your organization's technology needs, tasks can pile up fast.
Technology Needs
Maintaining a strong technology infrastructure can be tough, especially for SMBs with limited resources. It may be difficult to set-up and maintain cybersecurity solutions while also trying to stay up to date on the latest technology trends. Not to mention all of the other business-related tasks SMBs face on a daily basis.
Although some businesses had experience with mobility and flexible remote work arrangements prior to the pandemic, networks were still targeted. There are more security vulnerabilities for organizations now than ever before, so it's important for SMBs to start implementing cybersecurity initiatives immediately.
Cybersecurity Best Practices for SMBs
SMBs have and will always experience a variety of risks.
The best way for organizations to defend against these risks is by understanding the current challenges, implementing a full suite of security technologies and using security awareness training to ensure that users are aware of risks and how to avoid them.
Here are a few cybersecurity best practices we recommend for SMBs:
End-User Education and Training
Familiarizing yourself with cybersecurity basics is the first step in keeping your organization and your employees guarded against cyber threats.
SMBs should educate their employees on company policies and procedures surrounding information technology. By issuing clear expectations, your employees will feel more confident and prepared in the event of a cyberattack.
Identity Authentication
When employees opt for easy passwords, your organization's overall IT environment becomes less secure and more susceptible to otherwise avoidable risks. It only takes one compromised account to take down your entire business.
Creating complex passwords, changing them often and using unique passwords for various accounts are crucial security measures you should take to stay protected.
Similarly, Multi-Factor Authentication (2FA) has become a must-have tool for securing your technology and accounts. Implementing 2FA or biometric facial recognition can help protect your accounts from various threats, such as phishing and brute-force attacks.
Network Security Tools & Software
It's critical to have the proper network equipment and components in place to keep you secure. From firewalls and anti-malware software to incident response plans and business security systems, the solutions seem endless.
Before deciding which solutions to invest in, take the time to fully assess your organization's individual needs, goals and current IT infrastructure.
A Managed IT Services Provider (MSP) can help navigate the goals of your organization and come up with a customizable plan that will help your organization stay on top of your cybersecurity vulnerabilities.
Contact Loffler today to discuss your organization's cybersecurity needs.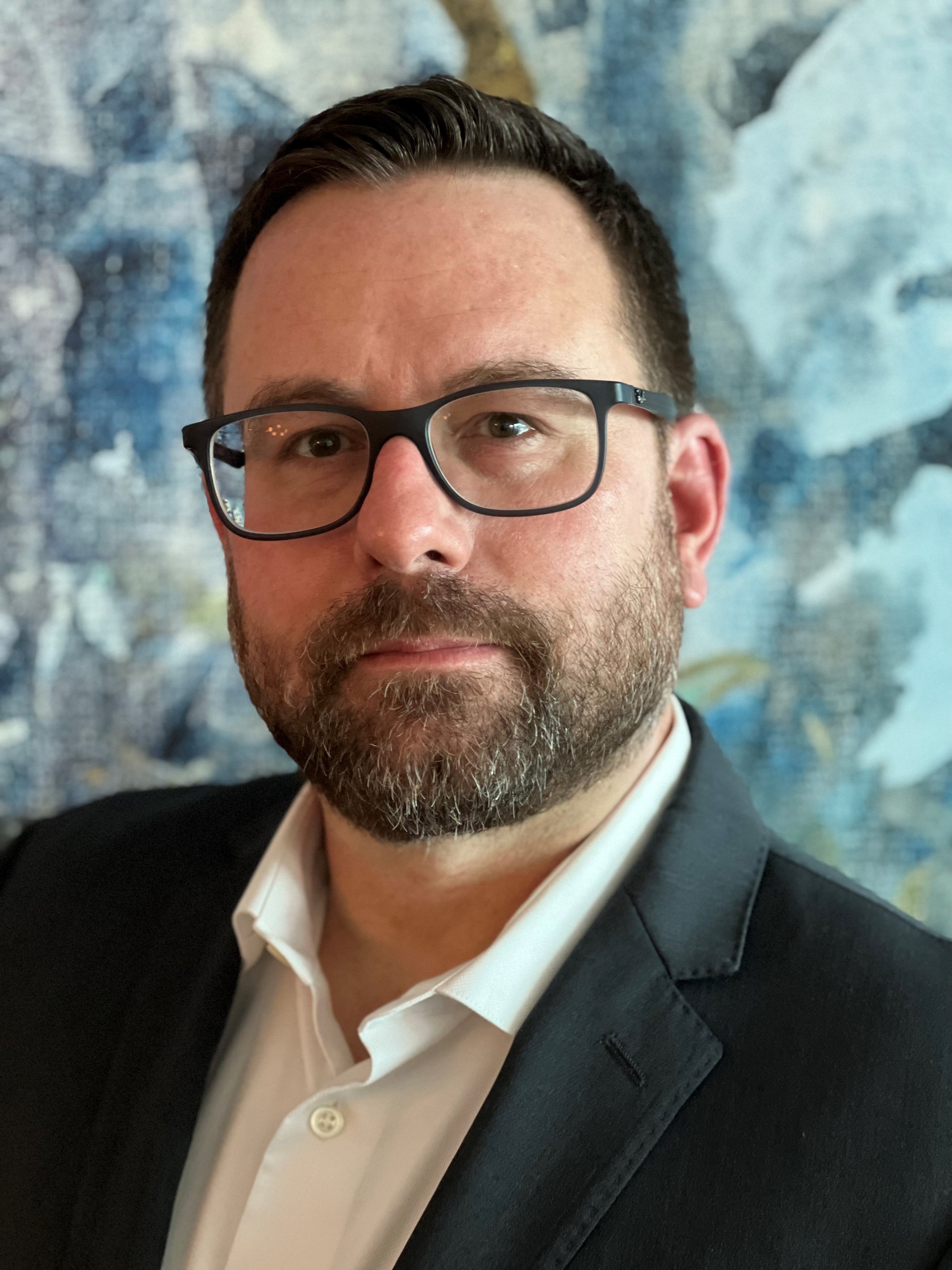 Randy is a CISSP who leads the Cybersecurity and IT Consulting team at Loffler Companies. He is focused on applying his 25+ years of IT experience to help his clients measure, understand and manage information security risk through the vCISO managed consulting program.