The Canon Colorado wide format printer series represents the long-awaited, holy grail of graphics printers. You know, the one that shop owners have wished for and dreamt about for far too long. We've heard it a million times: "I wish there was a super-fast printer that could give me the highest quality prints, print on almost any media and that I could actually afford." In a nutshell, the Canon Colorado series checks those boxes. Wish granted. Dreams fulfilled.
The release of the very affordable Canon Colorado 1630 (and 1630 Deluxe models), gives you all that and more.
What makes the Colorado so special?
In a nutshell, the Colorado offers the benefit of latex, eco-solvent, and standard UV ink technologies without their drawbacks. How is this possible? It uses a unique UV Gel ink technology. And, its print speeds are two to three times faster than alternative 64" units (and some 3.2M units).
Competitor printers, at slower print speeds, use egregious amounts of ink. They need lots of manual intervention and produce large amounts of media waste. The Colorado eliminates these issues. Wondering about the printheads? If you like spending your time and money with frequent printhead swapping, then this isn't the unit for you.
Here's why so many are high on the Colorado
:
Colorado's UV Gel ink is cold cured via LED. This allows use of thinner media due to the lack of a heating system that latex units have. The absence of heat also results in superior dimensional media stability.
Prints are dry before they exit the printer. No outgassing time is required. Unlike prints using solvent, you can finish or package these prints immediately.
UV Gel allows for controlled dot gain (no coalescence). This results in less ink required to produce superior quality prints. Testing has shown up to 40% less ink consumption than competitive units.
Very limited media waste with the Colorado when webbing up/tying on.
One or two rolls of media can be online at once. Making a roll change takes less than 45 seconds to complete, and no adjustments are needed.
Superior scratch resistance, "scrub-ability" and wash-ability to latex alternatives. This is better than that of eco-solvent printers that could be cleaned with acetone.
UV Gel output does not require lamination for many applications. Talk about more time and money savings!
The Colorado has a large color gamut equal to that of eco-solvent and broader than latex.
Print with a glossy or matte finish without the need to change ink or printheads.
UV Gel ink has a very flat profile due to variable dot sizes and precise placement or pinning to the media. Competing technologies require multiple passes to achieve similar quality. Multiple passes raise the height of the ink, which can affect lamination results.
The Colorado's design-build is industrial. It employs advanced levels of automation that limit the need for user intervention. This allows for unattended printing while maintaining a high level of image quality.
Wondering if the Colorado is the right printer for you? It's worth a deeper dive; you won't be disappointed.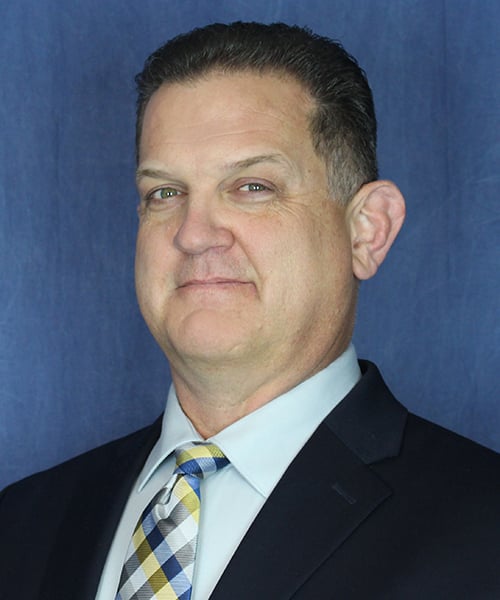 David Gifford is the Wide Format Specialist at Loffler Companies and puts his 21 years of diverse experience in the document imaging industry to work for Loffler's customers. He works with a wide variety of business types and non-profit groups specifically about their large format printing, scanning and archival needs.