Originally Published March 2017
Updated November 2022

Whether your work is focused on technical printing for engineering, construction, architecture or manufacturing, quick, high-quality large format printing is an essential part of your work environment.
If the large format printer(s) you currently use is just not keeping up to the demands of meeting your client's expectations, or you have been outsourcing large prints and are considering bringing large format printer in-house, right now is a great time to invest in a new large format printer.
What is a Large Format Printer?
A large format printer is used to create large prints on different types of materials. Common uses for large format printing are signage, blueprints, posters and other unique media. Large format printers are also used in-house by organizations to create vehicle wraps and graphics, wallpaper and coverings, and print on unique cutout shapes for retail display.
Large format printers are also referred to as wide format printers, flatbed printers, roll-to-roll printers or plotters. Although these terms are used somewhat interchangeably they aren't exactly the same. These terms refer to the types of devices that fall under the category of large format printing.
Here are 10 reasons why owning your own large format printer makes sense:
1) Lower Operating Costs
New innovative designs and lower supply charges reduce your bottom line. Many organizations still use a dry-toner system with their Plotwave, KIP or Ricoh machines, but these are not always the best plotter for their bottom line.
Working with a company like Loffler when purchasing your next machine can help you right-size for your print environment. If you're printing in high-volume your inkjet printer is probably too slow and costing more in the long run. Investing in a wide format printer that uses toner can help keep ownership costs lower.
2) Increased Speed
Recent design changes make large format printers up to 10 times faster than older devices. Upgrading to the latest large format printing technology can give your organization an edge over the competition.
Imagine being able to print 4x8 designs in about 2.5 minutes. You'll gain the ability to take a big job and run it in a day instead of taking three full days to get the job done.
3) High-Quality Printing on a Wide Range of Media
You can print high-resolution 2400 x 1200 images in full color or black and white on everything from uncoated papers to film, photo gloss, peel and stick re-positionable adhesive vinyl, weather resistant mediums and more.
4) No Need to Babysit Your Printer
New devices allow for managing printing remotely via a status monitor. Larger ink tanks and up to two media rolls on select models mean printers can run uninterrupted for longer periods of time with less need for monitoring and attention.
5) Improved Productivity
Labor-saving features such as the capability to stack up to 100 sheets in the device at a time, means getting more done in less time.
New large format printers, like Canon Colorado and Arizona machines, provide all the benefits of latex and solvent printers without the downsides. You can instantly dry your prints with cold-cure technology so you can immediately laminate, roll and mail. No more wasting a whole day waiting for your prints to dry.
6) Integrate Devices
The new generation of large format printers, like the Arizona flatbed printers from Canon, help future-proof your production line by using open interfaces. You can seamlessly integrate your new large format printer into your current multi-brand production floor.
Open interfaces also allow you to exchange job information with your Management Information System or to automate your processes further with robotized media handling.
7) Everyone Can Use the Large Format
A more versatile large format printer can meet the large format printing needs of many departments from engineering and design, to marketing and sales.
Updated large format printing technology gives users more functionality with a more forgiving print process. Quick drying features on the latest Canon devices make it easier to produce the outcome you want by eliminating accidental media distortion due to high heat drying methods.
8) Go Mobile
Conveniently monitor all of your network-connected large format printers and manage them from the palm of your hand. Seamlessly connect your mobile device to your printers and enable the ability to print from Apple or Android devices. Remote printing through email is also a possibility with select large format printers.
9) Share, Access, and Print via the Cloud
Cloud-based file sharing simplifies the printing process and provides remote access. Quickly access and print your documents and images from your applications and cloud repositories. You'll have the ability to work on the go by being able to print, share and automate print jobs from anywhere, anytime.
10) Multiple Software and Workflow Solutions are Included
A suite of software and workflow solutions can enhance printer performance for Accounting, Hot Folder and Preview, just to name a few.
The experts at Loffler are happy to help determine the best type of large format printer/scanner for your organization. Start with a right-size assessment to determine what large format printer fits your needs. The productivity gains can be immense from buying a new state-of-the-art device. Talk to a Loffler large format expert today for help choosing the perfect fit for your organization.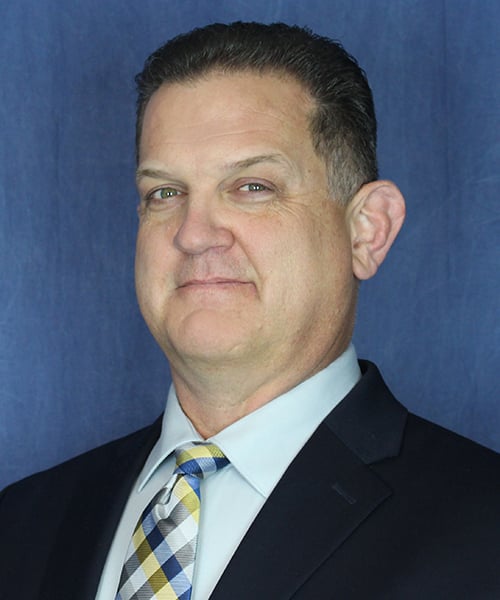 David Gifford is the Wide Format Specialist at Loffler Companies and puts his 20+ years of diverse experience in the document imaging industry to work for Loffler's customers. He works with a wide variety of business types and non-profit groups, focusing on their large format printing, scanning and archival needs.