We've seen so many small and medium businesses (SMBs) inconvenienced by difficult-to-access security systems, when something as simple as a bird in the warehouse triggering an alarm can become a daily nuisance. Checking on issues like these becomes easy with secure, mobile access in the cloud.
A small business video surveillance system needs to be:
Simple

Affordable

Secure

Accessible
Because cloud-based video surveillance systems meet all these needs, they provide an attractive option for SMBs.
SMB Video Surveillance Solutions
Video surveillance systems exist to monitor who is coming and going to ensure safety and prevent thefts.
Small and medium businesses (SMBs) need systems that, at their most basic level, record video and provide playback, fast forward, rewind and export abilities. They may also seek systems with convenience features like motion triggers and notifications, panoramic 360 cameras, remote viewing, security cameras that record 24/7, hosted video, analytics and integration with building access control.
Unfortunately, due to cost and upkeep limitations, SMB video surveillance systems often have low-quality video, insufficient storage availability, no mobile access, no analytics, no cctv with cloud storage, limited control and a tendency to become outdated quickly.
With cloud video surveillance, SMBs don't have to sacrifice quality and features for lower costs. A cloud solution meets all their needs while providing attractive features, many of which have become more mainstream and affordable. Most notably, secure mobile access.
Why SMBs Should Consider Cloud Based Security Cameras
We have a whole post dedicated to the benefits of cloud video surveillance, but I want to take a few lines here to explain why cloud is an attractive option for an SMB.
Cloud video surveillance is an option many may not have considered because they believe cloud to be outside their scope. But because cloud offers secure, mobile access to video surveillance systems that don't have to be maintained, it's something to consider.
Secure Mobile Video Surveillance
The most exciting advantage to cloud video surveillance is the ability to monitor your business remotely via a web browser or mobile application.
No more having to physically visit the location to check on an alarm or VPN into a network from home. Camera footage is at your fingertips with live-streaming security systems.
Cloud Security Cameras Automate Updates & Maintenance
Video systems are often not updated regularly, causing businesses to fall behind and operate with outdated software and firmware. This is the challenge we see with SMBs using video surveillance systems hosted on-premise.
The servers on site have software. The camera has firmware. The software and firmware need to align, and they're constantly needing updates. With cloud video, software and firmware are updated automatically, providing you with a video surveillance system you can always rely on to be up-to-date, working and secure.
Cloud video surveillance systems also give access to features beyond the basics typically seen in an SMB system. These features are optional and can include analytics, a video management system (VMS) and improved monitoring.
Is Cloud Video Surveillance Expensive?
We know cost is a major consideration for an SMB, so is the cloud cost prohibitive?
The short answer is "no." Cloud video surveillance is often a predictable, affordable option.
Watch the video below to get an overview of the factors that go into determining the cost of a security system.
How does cloud cost compare to options not hosted in the cloud? Having a subscription to cloud video surveillance means cost control. It turns a capital expense into an operational expense. When you count all the hardware and software you need to buy with a one-time on-premise video surveillance system, you'll spend less upfront and the same (or less) over time on a cloud subscription.
Cloud costs being comparable are only one consideration. This brings us back to the disadvantage most SMBs have with installing, maintaining, securing and generally keeping up with their video surveillance system. A video surveillance system always needs to work, but SMBs often don't employ someone able to provide ongoing maintenance.
Cloud security cameras bring cost savings in not having to hire someone to maintain the system.
How Loffler Can Help Implement the Best Security Camera System for Your Small Business
Many SMBs considering bids for their surveillance system emphasize service and vendor labor skills as key factors in their decision making. Loffler provides value by offering cabling, wiring, mounting, positioning and optimizing of video surveillance systems, along with maintaining it after installation. We have the expertise, industry knowledge and the ability to get a project from point A to point B.
Loffler has positioned itself at the forefront of the next wave of video surveillance technology, that of cloud-based, or hybrid cloud, video surveillance. We're prepared with the expertise to bring your security system to the cloud. Most SMBs can't be expected to staff the technical expertise needed to put their own video surveillance system in place, so they work with a dealer with expertise like Loffler to help them make the best decisions for their business.
Read Next: Three Reasons You Should Consider [Hybrid] Cloud Video Surveillance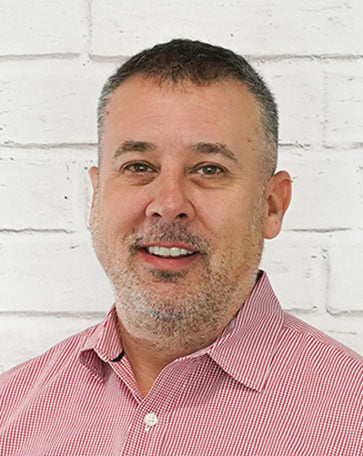 Anthony is the Practice Manager of Physical Security at Loffler Companies. He began his technology career in 1993 installing POS and audio/video equipment in retail and commercial environments. With more than 25 years of technology background, Anthony has built and managed several enterprise-level surveillance systems consisting of more than 56,000 cameras in 830 locations in the United States and Canada. He was instrumental in the design and implementation of major surveillance systems for Life Time Fitness – supporting 9000+ cameras running Milestone Systems and JCPenney – supporting 42,000+ cameras running ExacqVision. In addition, he brings a strong background in operational leadership and knowledge in multi-site real estate management and construction. Anthony has had certifications with AXIS, Milestone, Genetec, ASIS, BICSI, NICET, Microsoft and Cisco along with various Access Control, Audio Visual and Project Management certifications. In his free time, he enjoys the outdoors with his son and daughter.