Xerox Office Copiers & Printers
From small offices to large departments, Xerox multifunction devices/copiers offer a range of features and capabilities to satisfy every office and mobile printing need. Loffler offers Xerox multifunction copiers built on Xerox ConnectKey® Technology that let you focus on your job and not the technology, providing a critical advantage for businesses of any size.
From any mobile device to any brand of printer, Xerox Mobile Print raises your productivity everywhere your business takes you – whether you're out and about or simply in another part of your building. Xerox makes mobile printing simpler and more convenient, while keeping your business secure.
Color Office Printers & Copiers
Businesses today need the tools and technologies that make it possible to automate common office workflows, to turn challenges into routine tasks, and to greatly simplify the ways in which you share business-critical information.
With the Xerox multifunction copiers and printers, you'll achieve high-impact color documents that impress customers and deliver results – while minimizing costs.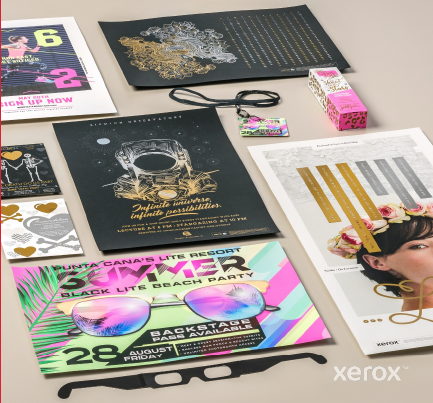 The Xerox Primelink C9065/9070 with ADAPTIVE COLORS has arrived!
Add gold, silver, white and clear and florescent CMY to your designs with stunning results!
Black & White Office Printers & Copiers
It's not just about getting work done. It's about being productive, flexible and reliable on a consistent basis.
Xerox black and white multifunction copiers give you the ability to do just that with a powerful mix of features and capabilities that help you go above and beyond for your workplace – today and every day.
Ready to simplify your printing and copying?