Temperature Screening Solutions
Purchase Options:
Per unit pricing
Discounts available on quantity orders
Flexible payment programs available:
• 12- or 36-month payment options available
30-Day Return Policy:
If you're not satisfied, return the product within 30 days for a complete refund, minus any shipping or labor charges.
---
Additional Services:
Professional Services:

Whether you are self-installing or Loffler is doing it all, you have access to Loffler's Engineering Team to assist with the configuration of temperature alarm thresholds, compensation for temperature variations, mask detection and password settings.
Enhanced Alerting Package:
Enhanced alerting software package allows for immediate email notifications that can be fine-tuned for normal temperature and elevated temperature scenarios e.g.: Send alert? Yes/No. Include picture? Yes/No. Include temperature? Yes/No.
Help Desk Support:
Access to Loffler's trained help desk for product support billed in 15-minute increments.
Maintenance Agreement:

Maintenance agreement includes software and patching as needed. Also includes remote temperature adjustments (1 per unit per month).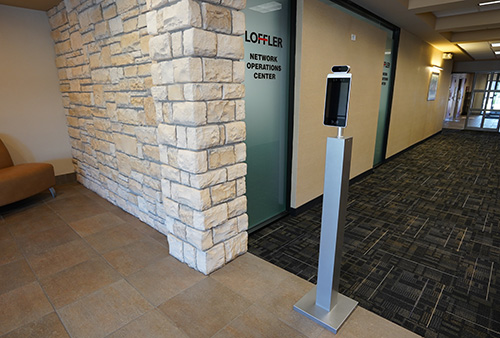 I Want to Learn More About Purchasing a Temperature Screening Solution