Get 25% Off Your First Mail Services Order
Outsource your big mailings to us, and free your team for the important stuff.
Loffler vs. In-house
Increased Efficiency. With Loffler, your team can focus on their core competencies, which is good for your entire organization.
Bigger Is Better. Loffler uses our world-class, high-speed digital printers and intelligent inserters, providing high-quality mailings at a reduced cost to your organization.
Print and Mail Accessibility. Loffler's online submission site offers 24/7 access with flexible turn around times. Submit your documents remotely and we'll take it from there.
No Hassles. From submission to USPS delivery, Loffler manages the entire mailing process, from your hands to the USPS to your client.
One Piece, One Price, Better Budgeting. Loffler's mail services can handle low and high volume mailings with no hidden fees so you don't get any budget surprises.
Our Mail Services include:
List cleansing and VDP mail merge.
Envelope printing; black and white, color and full bleed.
Envelope stuffing and sealing.
Newsletter folding and tabbing.
* Postage not included.
** Limitations may apply.
Want to improve your mail processes in-house? Learn more here.
Start My First Mail Services Order
Latest News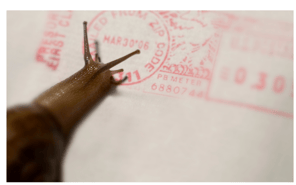 January, 16th, 2023
Intelligent Mail Indicia (IMI) to be Required on All Postage Meters
In the year 2022 many practices, even the way direct mail is processed, are increasingly technology based. Processes ...
Read More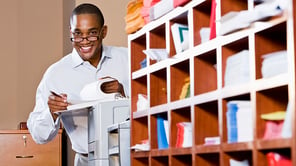 January, 16th, 2023
Postage Machines: What You Need To Know
You may wonder whether business mail is dying or dead. It's true that business mailing isn't as much of a priority as ...
Read More