Learn how to get up to 6 months FREE Mail Meter Rental
When you purchase or lease a postage machine from Loffler
From our small business series dedicated to meeting the stressful demands of owning and operating a small business, to our Office Series that simplifies everyday business tasks to our Enterprise Series designed for getting high volumes of mail out the door, we have a solution for you.
Control Costs
Postage Meters give access to postage discounts that are less expensive than using stamps.
Save Time
With a postage meter you can download postage 24/7. No need to go to the post office to buy stamps.
Get Ready
New postage meters get you prepared for Intelligent Mail Indicia changes coming soon!
Postage Meters
FP postage meters were designed for organizations of all sizes, from the ease of use to their adaptability. We have the right postage meter for you.

Folder Inserters
No more wasting time. A folder inserter (or envelope stuffer) is a quick and reliable method of folding and inserting paper and documents into an envelope for mailing.

Desktop Folders
Our desktop folders save cost and time by automating folding paper sheets for mailing jobs.

Software
FP mailroom software expands the efficiency and capabilities of your mailing processes, including postal accounting, reporting, rate shopping, and mail machine interfacing & control.

Envelope Printers
Design and print marketing mail in house or print dynamically from excel lists. FP printers make life easy.

Other Mailroom Equipment
Loffler offers a full line of FP mailroom solutions including pressure sealers, shipping solutions, furniture, letter openers, scales and more.
Why Loffler?
Loffler combines the best office technology solutions with top-rated service and support, which means you get integrated technology solutions that fit your unique needs with flexible solutions, billing, financing and the peace of mind knowing someone is always available to talk.
I Want to Learn How to Get FREE Postage Meter Rental
---
*A

vailable only within authorized Loffler service area.


**Limitations may apply.
Latest News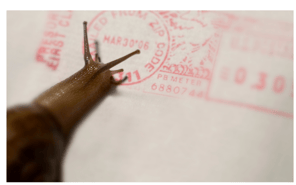 January, 16th, 2023
Intelligent Mail Indicia (IMI) to be Required on All Postage Meters
In the year 2022 many practices, even the way direct mail is processed, are increasingly technology based. Processes ...
Read More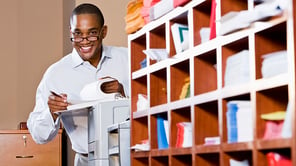 January, 16th, 2023
Postage Machines: What You Need To Know
You may wonder whether business mail is dying or dead. It's true that business mailing isn't as much of a priority as ...
Read More