Windows Server 2008 R2 End-of-Support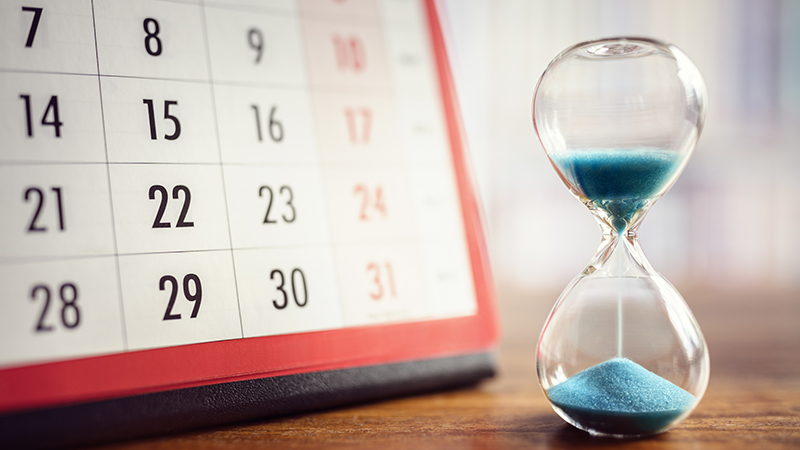 Windows Server 2008 R2 reaches end-of-support on January 14, 2020.
As of January 14, 2020, Windows Server 2008 R2 will no longer receive security updates, leaving it vulnerable to security and compliance issues. Fortunately, Microsoft has provided a couple of options to modernize your servers, mitigate your risk and protect your data.
Why Upgrade?
We've been talking to our clients about the upcoming Windows 2008 R2 end-of-support date since last year. However, many organizations still have work to do before the deadline.
There are several reasons to start planning now, if you haven't already:
Maintain the security of your

systems and make sure you are not vulnerable to compliance issues

.

Ensure your ability to run new applications

, since they are optimized to run on the newest versions of Windows Server.

T

ake advantage of features and capabilities in the newest Windows Server operating system

.

Don't get caught in the end-of-year rush. Upgrading your IT infrastructure is a complex task that requires a lot of planning.
Upgrade
Windows Server
2008 R2
to Keep Your Systems Secure
The security of your systems is the main concern for this upgrade. Similar to the Windows 7 end-of-support date, following the Windows Server 2008 R2 end-of-support date there will be no future security updates, feature updates or support. Organizations that wait to address their Windows Server 2008 R2 servers until after January 14, 2020 will put their environment at further risk to cyberattacks and data loss.
Upgrade
Windows Server
2008 R2
to Address
Compatibility
Concerns
Newer applications may not be backward compatible with Windows Server 2008 R2. The longer you wait to upgrade, the more issues you may encounter. This becomes especially crucial for organizations falling under regulations like PCI and HIPAA. You've got to stay current because there are features, performance improvements and other things in new operating systems that you want to use; you don't want to get left behind.
To know what effect the upgrade will have on your legacy applications, an evaluation needs to happen. You need to address the compatibility issues with custom applications and applications from other vendors before the end-of-support date or else you'll be stuck holding on to legacy applications longer than you should.
If this sounds overwhelming, Loffler can help. We employ experts who can help you work through the pain points of trying to upgrade a system. What looks like a tangled, unsurmountable task to you is business as usual for us.
Don't Wait Until the Last Minute
Ideally, the planning process for your transition will begin at least six months prior to the deadline. Every organization's IT environment needs to be assessed, an upgrade plan created and then the upgrades themselves need to be executed. This takes time and expertise to do correctly. Each one of these tasks involves a project. We anticipate our experts' schedules filling up quickly with demands from Windows Server 2008 R2 upgrades as this year progresses. You want to plan early because of the time involved in doing the upgrade and understanding what you need.
Assess:

Do you have the necessary hardware resources to run Windows Server 2016 or 2019?

Will

your third-party or custom

applications run on a new server?

Plan: Coordinate with

your software vendors

who have their own time constraints.

Choose an upgrade strategy (Azure or on-premise). Determine hardware needs if you want to run your servers on-premise.

Execut

e

: Do the work of the upgrade.
What are Your Options?
As the January 14, 2020 deadline approaches, a couple options should be considered.
Companies can migrate their Windows Server 2008 and 2008 R2 servers to Azure and receive Extended Security Updates for up to three years after the deadline at no additional charge (above the cost of the Azure virtual machines). Once in Azure, you can upgrade your servers when you are ready, or you can explore and leverage other innovative application delivery solutions in the Azure platform.
If you would prefer to keep your servers running on-premise, you can upgrade your servers to Windows Server 2016 or 2019. This will require an assessment of your current applications and hardware to determine your company's readiness to complete the upgrades.
Lastly, you can continue to protect your Windows Server 2008 and 2008 R2 servers by purchasing Extended Security Updates for up to three years. Coverage can be purchased annually in three consecutive 12-month increments. The cost of coverage is 75% of the full license price for the latest version of Windows Server, per year. Because of the cost of this coverage, we consider it a last resort for our customers.
Whether you decide to migrate Windows Server 2008 R2 to Azure to take advantage of the next three years of security updates or you decide to upgrade Windows Server to Windows Server 2016 now, Loffler can help you understand what option might work best for your organization.
Contact Loffler's IT Solutions Group to Start Planning Your Upgrade
Read More: What to Look for in Your Next Great IT Hire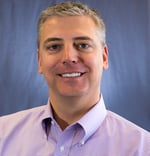 Chad is an IT Strategy Consultant at Loffler Companies. He has worked in the IT industry for over 25 years, spending 15 of those years in IT consulting. He owned his own IT services company specializing in managed services, small business projects, professional services, IT strategy and planning before coming to Loffler in 2012. Chad has worked with many companies to develop their IT lifecycle and specializes in strategic planning and tactical implementation. In his free time, Chad enjoys traveling with his wife and two sons, playing tennis and reading nonfiction and history books.