What Your Company Can Learn from Our Digital Transformation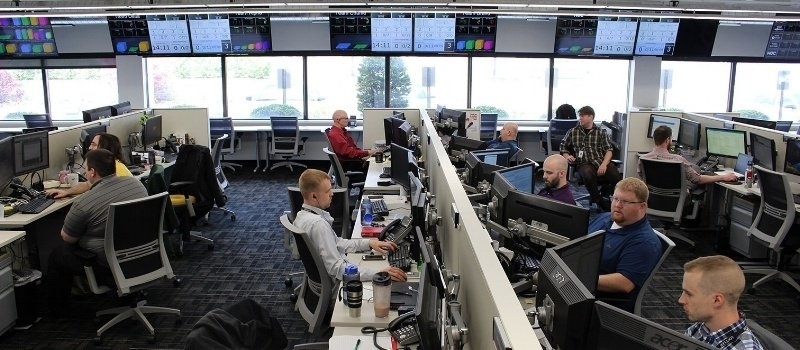 Digital transformation is all about keeping up with advances in technology and making your workplace run more efficiently. For Loffler, the acquisition of Clear North Technologies in 2016 was a big step in expanding our IT solutions offerings, but it didn't come without risks. How did we know it was time to make such a big change to our IT organization? How did we transform our business successfully? How will our changes pay off in the future? Now that it's been two years and Loffler has acquired another IT services organization, Jim Loffler reflects on key business insights that accompanied this digital transformation and positioned his company for the future.
It's Better to Say "No" Than Disappoint Someone
Before we acquired Clear North, we had heard many of our copier and printer clients say they wished we offered IT services to fit their workplace. Our IT services had always focused on small businesses, so we often told larger clients that our IT business wasn't a good fit for the size of their organization. We saw definite demand in our marketplace, but I'd rather say "no" than disappoint someone. While we could effectively meet small business IT needs, Clear North was working with larger clients for managed IT services, cyber security solutions, data storage offerings and cloud solutions. The acquisition allowed us to expand our offerings to meet more clients' needs.
We also had been meeting with the Clear North owners, and they were high-quality people who fit our culture well. The acquisition allowed us to deliver more top-rated IT services to mid-sized and larger businesses in our market, and it allowed us to invest in the tools and people needed to serve more clients and scale our IT business.
You've Got to Stay Focused to Be Successful
We knew when we acquired them that Clear North was the right investment, but we didn't know how long it was going to take to see positive return on that investment. IT solutions for mid-sized and large businesses were a completely different business model for us. You can do all sorts of different projects when you have 10 customers, but as soon as you have 11, you can't meet the need anymore. Without building the scale to meet those larger customer's needs the right way, it would have been easy to over-promise results. IT is such a large industry. Every product sets up differently and has different nuances, so we needed to be diligent about keeping our stack in line. To scale our business the right way, we were disciplined and used a set list of products to serve our clients. We knew that if we could use the same software and tools, then we'd have a whole army of people who could be deployed to help clients. You've got to stay focused to be successful. That discipline is the only way you can really scale a business and enact lasting change.
Real Change and Lasting Growth Don't Happen Overnight
All that work we put into building our stack of IT solutions offerings and scaling our business the right way was a digital transformation for us. If we made that same acquisition now that we've built the scale, it would be easier, because we've already put in the work of integrating the software, ticketing systems and training the team we needed to scale the IT business. We're in a much better place now to grow our company with the scale we acquired from Clear North. But to build that took time. Real change and lasting growth don't happen overnight. You have to be patient. It has to evolve.
You Need to Make Investments and Take Risks to Get to the Next Step
Years ago, we made a huge investment and took a huge risk in moving from a company that sold dictation machines to one that included copiers and printers. When we acquired Clear North Technologies, we knew that IT services were the future of our business. The more recent acquisition of Optimum Communications Corp. (OCC) brought Loffler's IT solutions offerings into greater Minnesota and South Dakota. In recent years, we've had to say "no" to so many IT projects, especially in the St. Cloud area, and we knew the market was hungry for another viable IT supplier. We're proud to now offer a local, family-owned option that is highly focused on clients, employees and the community. You need to make those investments and take those risks in order to get you to the next step.
The leadership at OCC knew their business was ready to grow, and becoming part of Loffler would help them accelerate and enable that growth. We knew early on that the employees at OCC, like those at Clear North, were great people who aligned with our core values. In addition, they were a business phone system and IT organization, so they fit in great with us.
St. Cloud is a starting point for us, as we move our IT services into Willmar, Rochester and greater Minnesota. Because OCC had many customers in the greater Minnesota and South Dakota area, and we had many copier and printer customers in the greater Minnesota area, we can now offer the full product and service offerings of copiers, Managed Print Services, telephony, IT services and cloud to so many more customers. It's a nice market and we look forward to the growth and new offerings we can bring.
Ready for a Digital Transformation at Your Organization?
Read Next: Five Ways to Begin a Digital Transformation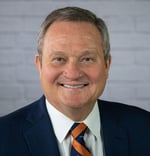 Jim Loffler is the founder and CEO of Loffler Companies. He started the company in 1986 with dictation machines, expanding to faxes, copiers, IP Phones, IT managed services and much more. Today, the company employs over 600 team members in 18 locations in six states, and focuses on long-term relationships. Jim is proud of the many awards Loffler Companies has received over the years, including ten years as one of INC 5000 magazine's "Fastest Growing Private Companies in America." Loffler Companies is also the official technology partner of the Minnesota Vikings, Minnesota Timberwolves, Minnesota Lynx, Minnesota Wild, St. Paul Saints and the University of Minnesota athletic department. In 2018, Jim was named one of Minnesota's Top 500 Business Leaders. Jim has been married for more than 40 years to Darcy, his junior high school sweetheart. They have two children, four grandsons and one granddaughter. In his spare time, Jim enjoys golfing, boating, cooking, photography, music and traveling.