Can Technology Make You More Competitive in Your Market?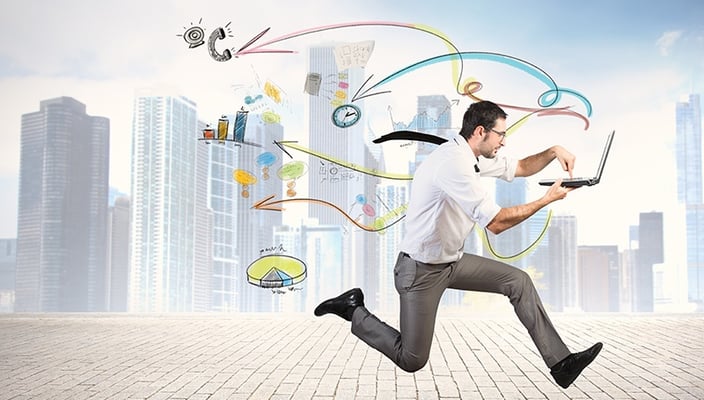 Our IT Sales Account Managers, Consultants and Service Teams are often asked by clients what technologies could help them become more competitive. It's difficult to know if you are keeping up with your competition in the rapidly changing technology world, so several questions need to be answered before a good dialog can even start. Get started down the path of finding the answer to the above question by asking these five questions or schedule a free network assessment.
1. What is the biggest challenge you face in your industry?
This one can vary from business to business depending on all kinds of situations and variables. Some of the things to consider are:
Are you a market leader?
Are you new to the market or a segment in the market?
Are there new compliance requirements or threats to the market?
2. How do you currently view technology?
Technology has become essential to the success of almost all businesses today. Attitudes toward technology vary greatly and you need to be honest about how you and the people in your company view it. Some things to ask yourself and your colleagues:

Do you rush out and get the latest iPhone or Android when it comes out?
Do you look for personal applications to help you manage your personal and professional life?
Do you see technology as a necessary evil or an opportunity to make life easier?
3. Who is the competitor that is making the biggest splash in your industry?
Think about who is really pushing the industry and then think about how they are doing it:
Do they have a new way of marketing their product or service?
Are they changing the way things are perceived in the industry?
Do they work with their customers differently from the rest of the industry?
4. Do your current systems and applications do what you need them to do?
Many organizations are still relying on systems and applications from 10 to 15 years ago. Those systems were not built with the technologies and flexibility modern systems and applications employ to give businesses the ability to grow and rapidly change direction. Examine what you have and find out if you are up-to-date with your systems by considering:
Are you on the current version of your line-of-business applications?

Have you looked at what is out there in the last three years for your industry's line-of-business applications?

Is the data in your current system all relevant to the business and are you analyzing it to make business decisions?
5. Is the infrastructure in place to support the new applications available to you?
Just as with systems, infrastructure should be evaluated at least every three years. If you want to take advantage of new technologies, the foundation of the applications and databases need to be modern also. Assess and understand if:
Your network is redundant, performing optimally and able to support hybrid or all cloud systems.
You have high performance storage to keep the databases running at peak performance.
You have the right architecture to support where you are today, and what you will need in the future
By asking these questions, I hope you and the leadership team of your company can determine if the technology you have in place and the technology available in your industry can help you be more competitive. Having employees who are happy with the systems they need to get their job done, and an infrastructure in place to support your future efforts, creates peace of mind and a clear path to success.
If you're ready for an inspection of your organization's IT infrastructure, security and performance, click the button below.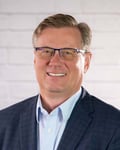 Mike is the Vice President of Information Technology at Loffler. He has been in the IT field since 1993 and was previously an owner of a successful IT solution provider for 12 years. Mike has managed both security and managed service teams and consulted on IT management for both large and SMB organizations. Little known fact: While in college, Mike was the lead singer for a garage band called Mojo and the Kingsnakes. This is now known as "Classic Rock."