What is a Disaster Recovery Plan?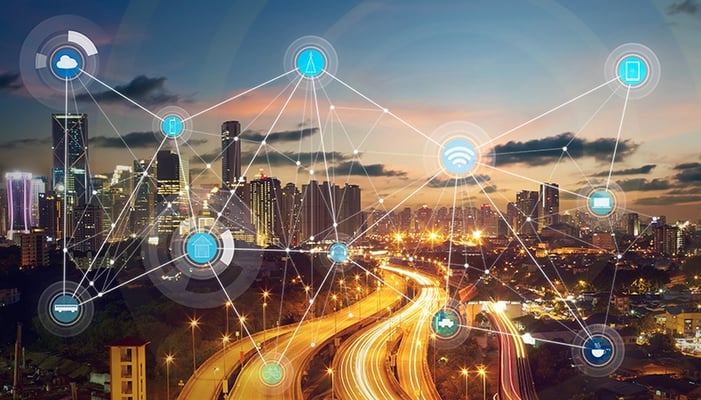 As the Intern Sees IT
As an intern at a business technology and managed services company, I am learning about how technology can help drive business operations. As small business owner or office manager might be in the same situation – having some general knowledge of necessary hardware and software and how it enables an office or business to work, but not a wholistic understanding of how it all can integrate to create an efficient and secure work environment. Hopefully we can learn together.

Disaster Recovery & Business Continuity: Four Reasons to Plan Ahead
What Does Disaster Recovery Really Mean?
Disaster Recovery is an area of security planning that intends to protect companies and organizations from a myriad of potential risks that could affect many or all segments of their IT infrastructure. If an event occurs that takes down the ability to do business, it is the process of returning the organization and its systems back to a state of operation. Some things that can cause systems to fail include:
Power Outages
Network Failures
Software Corruption
Hardware Failures
Software Updates
Human Error
Natural Disaster
The Essentials of a Successful Disaster Recovery Plan


1. articulating & documenting a Plan
A key to a successful Disaster Recovery program is to make sure you have a very well documented and articulated plan that anyone within or outside the organization can understand and execute. This plan should be tested and audited frequently to guarantee success. An important point to remember is that you can't restore what you do not protect, so it's vital in your planning to secure the survival of your data. You can do this by ensuring your data is backed up, both onsite to a different system, and off-site in case a flood, fire or some other form of disaster destroys the on-site copy.
2. Establishing a management Plan
Like most successful businesses, effective managers and their actions play a vital role in maintaining continuity. Your management plan should include:
Conducting a business impact analysis and risk assessment
Assigning personnel and implementing training
Forming a process for incidence reports
Setting Disaster Recovery standards for how quickly you need to recover
It's important at this point to determine how long an application or set of applications can be out of service before it impacts your operations and/or customers – this is called a Recovery Point Objective (RPO). Your RPO is determined by looking at the time between data backups and the amount of data that could be lost in between backups, and then how much time it will take to recover after notification of a disruption or disaster. Your infrastructure across all areas or business units of your organization should be considered to ensure your Disaster Recovery plan meets all of the parameters determined in your RPO. Some companies think they do not need a disaster recovery strategy, but it's just like insurance; you're investing in something you hope never happens.
3. ensuring storage and server size is sufficient
An organization of any size cannot function without their data. Payroll, client lists, billing and reports are the backbone of your organization. You need to be able to trust your servers, networking and storage can keep that information protected and accessible. Find a reliable partner, such as Kaminario, that relies on flash storage (compact, robust and with power consumption advantages) and complies with 99.999% of uptime, meaning no more than five minutes of downtime per year.
4. Knowing WAN vs LAN
Learning and understanding whether your organization uses a WAN or LAN can help decide how you want to approach you Disaster Recover strategy. LAN stands for local area network, and WAN stands for wide area network. A WAN can connect from city to city or from the other side of the world; the downside to this is it has a slower data transfer speed because it has to cover large areas. A LAN is most commonly used for buildings where all the computers are generally in one spot. Because of this a LAN has a much faster data transfer speed. Learning how to optimize whatever sort of network you have will help with some of the challenges associated with these two approaches, and help determine the best Disaster Recovery plan for your organization.
Without a Disaster Recovery plan in place, an organization is at risk for an information and financial disaster, or even going out of business. If you want to know more about what a detailed disaster recovery plan should entail, download a Disaster Recovery Guide for free! Learn about the challenges, needs, strategies, and more to help keep your business running smoothly and to help avoid potential IT disasters.


Download Our Disaster Recovery Guide

Zack is spending his second summer as an intern at Loffler learning about IT Solutions while finishing his degree in business at the University of Minnesota. In the future, he hopes to use what he learns at Loffler and work at an IT company. In his free time during the summer, Zack plays baseball for Brooklyn Park.