So, You Want to Start a Business (Part 2)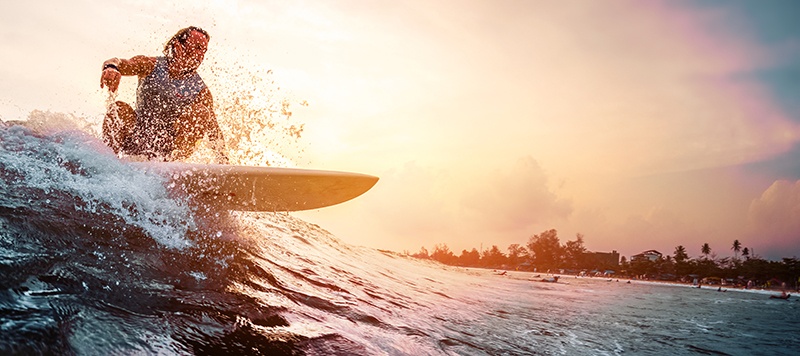 Part two of a two-part reflection on lessons learned as a business owner. Part one focused on reasons for starting a business and early lessons learned in finance. Part two looks at a vital component of owning a business: adapting to change.
I began part one of this post reviewing some financial lessons I have learned as a business owner, including money isn't everything, there is no "easy" button and the faster you grow, the less money you have. For part two, I want to cover the topic of change, adapting to and staying steady through, a whole world of change you'll experience over time as a business owner. One thing we all know about change: it's unpredictable; you can't plan for it. But you can set yourself up for success with a steady foundation and an open mind to whatever comes next.
As a business owner, you must move forward in order for your business to survive. At the same time, you need to stay grounded. These themes seem to be in opposition, but they really work to balance one another. You need to have a lot of guts, determination and a willingness evolve, while maintaining enough stability and common sense to keep on the lights.
By the time I started Loffler Companies in 1986 selling mini cassette dictating machines, I had been in the dictation industry for 10 years and had gone from salesman to supervisor to vice president of sales before I became a partner and had a 30% shareholder position.
But the company where I got my start never went beyond dictation equipment and did not evolve in other ways. Twenty years after starting Loffler, I was able to go back and acquire my original employer. Some of the staff from that company are still Loffler employees today. We were able to give them new opportunities as we continued to grow and evolve.
Here are some ways I suggest balancing forward movement, while maintaining a base of stability in your business:
Choose Your Partners Wisely
Let's start by considering your ability to grow and evolve. Are you allowed to grow, change and adapt? Unless you are independently wealthy and have a lot of financial resources to start your own business, you are going to need work with a bank or take on a partner that will assist in financing or contributing money to start and grow your business.
If you feel you have the wherewithal to grow your business and attract the right people to help you along the way, I recommend avoiding the complexity that comes with a business partner. Business partnerships are like marriages, and they don't always succeed. I have seen many scenarios where the visionary and primary contributor to the business is stunted or the business fails because partners are in conflict.
Be Prepared to Catch the Wave
The world is changing at an unbelievable pace. Whatever business you're about to invest in, you must make sure it can't be washed away by an app or by some new disruptive technology or service. One example of this would be opening a retail store right now. You can do that, and you may find success, but you need be realistic about how you will compete with online retailers that already exist and those that are coming with innovations you haven't even thought of yet.
That's part of the evolution of Loffler Companies. We've gone from mini cassette dictating machines to typewriters to fax machines, to low-end copiers, to where we are today providing multifunctional (print, copy, scan, fax) color copiers, high volume production printers, managed IT services, facilities management, customized software solutions and much more. If we hadn't taken on new product lines over time, we wouldn't be where we are today. I've likened it to surfing. You watch for the next big wave, get in position and paddle like crazy to catch it.
One thing is for sure, we keep our eyes wide open and take nothing for granted. I don't think our business is immune from disruptive market changes or risks. We need to earn our success every day.
Keep the Main Thing the Main Thing
While keeping your options open and always being able to evolve, you have to remember what your core strength is that keeps the business running, profitable and paying the bills.
If you're not doing what makes you money with enough repetition and efficiency, it's hard to be profitable. This means keeping the main thing the main thing, and not distracting yourself with too many side, small or unrelated new ventures. Build your business foundation on successful and profitable business units. You don't build the first floor of a house without building a strong foundation first.
Here's a simple example: Let's say you start a yogurt shop, and then you decide to add in a pizza parlor. To do this successfully, you first need to get your main yogurt business running like a Swiss watch and have the process of providing good products and services established before you start venturing into pizza and expansion. Build your next venture on top of the strong foundation of your first venture.
Keeping the main thing the main thing, to me, means you're able to help your clients, employees, community and partners succeed. This ties beautifully into our mission statement and Core Values at Loffler.
Over the years as I have met and observed many successful business entrepreneurs, I'm always fascinated by how they were able to take an idea or an opportunity and grow it into a successful business. It really does take a balance of forward movement and steadiness. The journey of every business owner will be different. My own has been going for 33 years and counting. For this, I'm grateful to my family, to the team at Loffler, to our customers, our partners and our community for helping us get where we are today. These people have each had a part in helping Loffler Companies have the ability to take risks, grow, change and evolve, while at the same time keeping us steady, reliable and able to maintain our commitments going into the future.
Read Next: How Core Values Shape Expectations, Influence Growth and Unite a Culture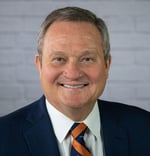 Jim Loffler is the founder and CEO of Loffler Companies. He started the company in 1986 with dictation machines, expanding to faxes, copiers, IP Phones, IT managed services and much more. Today, the company employs over 600 team members in 18 locations in six states, and focuses on long-term relationships. Jim is proud of the many awards Loffler Companies has received over the years, including ten years as one of INC 5000 magazine's "Fastest Growing Private Companies in America." Loffler Companies is also the official technology partner of the Minnesota Vikings, Minnesota Timberwolves, Minnesota Lynx, Minnesota Wild, St. Paul Saints and the University of Minnesota athletic department. In 2018, Jim was named one of Minnesota's Top 500 Business Leaders. Jim has been married for more than 40 years to Darcy, his junior high school sweetheart. They have two children, four grandsons and one granddaughter. In his spare time, Jim enjoys golfing, boating, cooking, photography, music and traveling.