You know you have a business problem. You know your software doesn't do everything it needs to. You need a solution. Did you know you can build that solution yourself within Office 365?
Most Office 365 users think of it as a great email tool. Most are unaware that Office 365 also provides an easy way to develop simple, problem-solving applications.
With Office 365's Microsoft Power Platform, tech-savvy end users at your organization can build applications themselves. Anyone with an Office 365 account should be educated on these uses.
Office 365 Tools: How Does Microsoft Power Platform Work?
Any software is made of three components:
Data

User Interface

Workflow
The Microsoft Power Platform lets you control these components to automate a process. You take information from the databases you already use, a few different screens with which users can interact and tie it all together in an automated workflow. An end user, without being super technical, can therefore log into Office 365 and build a workflow to drive users and data from screen A to B and onward.
Microsoft has three products they've bundled together as the Microsoft Power Platform:
Power BI (Business Intelligence)
For data analysis and insights.
PowerApps
To quickly build apps (the user interface) to solve business problems .
Microsoft Flow
To build fast and simple automated workflows.
Office 365 Tools: Who Can Use the Microsoft Power Platform?
Any organization with a database and a need to manage that database can use the Microsoft Power Platform. It can augment needs your database cannot accomplish.
The Microsoft Power Platform is not something that necessarily requires a software developer to use. Someone in an organization with medium-level software savvy, someone who understands business process, has a flair for technology, could do some self-help, DIY-type work and develop applications in Office 365.
What if you could build software to automate the process yourself?
Say there is a director of sales who would like to automate the quote process. They manage a five-state territory and have five salespeople. What if there was a simple application that could ask the customer 15 questions, automatically generate a quote and provide an estimate, so you're not relying on an Excel spreadsheet or people's imagination to provide a quote?
The Microsoft Power Platform is incredibly useful for business analysts and process people in an organization. When you get into the more complicated stuff, not every software can be built with these blocks. For example, if you need to build a full-blown CRM or a service system, connecting data to PowerApps, cloud mapping or setting up complex workflows. You still need the programmers to live in the weeds for these tasks.
Office 365 Tools: Microsoft Power Platform
The Microsoft Power Platform is part of Office 365. Anyone who uses Office 365 already has access.
Microsoft Office 365 is a per user, per month subscription. Office 365 tools have many features and come in many different flavors, from the basic low cost, to the high-end "Cadillac" version.
The very basic low-cost subscription has a limited functionality version of Power BI, PowerApps and Microsoft Flow. These basic versions are enough to take the Microsoft Power Platform for a test drive, so you don't have to spend a lot on upgrading right off the bat. When you need more, you upgrade. As you move up to the enterprise-grade Office 365 subscription, the Microsoft Power Platform's tools become more robust.
Getting Started with Microsoft Power Platform
When I sit down with business leaders to talk about Microsoft Power Platform, by the end of one hour, they're asking questions: "Can you build something that does A, B and C?" or "Can you help me build this in PowerApps?"
Loffler can help you get started and even help you set a baseline environment for Microsoft Power Platform application development. What does that look like? We have a conversation about your business needs and build two or three applications using the Microsoft Power Platform to help you get started. After some knowledge and skills transfer, you could be off to the races, building apps to solve your business problems at your own pace.
Microsoft Power Platform can empower your business to move more quickly by providing the building blocks of software applications. It is easy to comprehend and easy to put together.
Contact an Expert to Learn More About Office 365
Read More: Modernize Your Workforce with Microsoft Office 365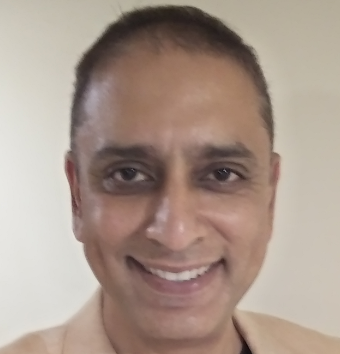 Sharad Cocasse is the founder of Perceptive Solutions Inc., a software development and strategy consulting firm. Loffler partners with Perceptive to build and deliver software solutions to clients. Sharad has over 25 years experience in designing, building, integrating and deploying software solutions. Prior to founding Perceptive, he worked at IBM as a technology architect. He has a graduate degree in Electrical Engineering from the University of Alabama, and an MBA from Pace University, New York.