One thing I've learned working in Loffler's IT Solutions Group is that cybersecurity incidents don't just happen; they're caused.
Whether incidents are caused by end-users who accidentally expose company data or by malicious hackers that aim to enter your network undetected – no organization is completely safe from cyber-threats.
IT security teams may feel like they're fighting an uphill battle as hackers always seem to be one step ahead. Being prepared with a thorough incident response plan is one element that even the most seasoned hackers can't take away from your organization.
Jump to a Section:
Incident Response Time is Critical
You're probably familiar with the saying, "time is money." This couldn't ring truer when talking about a data breach.
According to the 2021 IBM Data Breach Study, the average number of days it takes to identify and contain a breach is 287 days. A breach with a lifecycle of over 200 days costs organizations more than $4 million on average.
Year over year we've seen the time it takes to identify and contain attacks increase as cyber criminals are becoming more cunning in their tactics.
In the event of an attack, response time is more important than ever. When your organization must quickly shift into emergency response mode everyone needs to know exactly what to do. In this type of situation confusion and pressure are at an all-time high. That's why having a documented IR plan is a vital component in mitigating damage to your organization.
5 Tactics to Improve Your Incident Response Plan
1. Managed Incident Response
A managed security services provider can help you simplify security and risk with continuous monitoring, incident response planning and annual system testing.
I've already talked about response time, but I cannot stress how important it is to act efficiently and effectively when an incident is suspected. An MSP will work with you to make sure your organization has an in-depth playbook to refer to when things start to get crazy.
One of my favorite advantages of leveraging a security partner is the managed detection and response services. Of the 287-day average breach lifecycle, 211 of those are just identifying that an attack occurred in the first place. If you have security experts watching your network for abnormalities and attackers, you can drastically cut down the time it takes to identify an incident.
Again, if we agree that time = money, then working with a managed security company looks like a very wise investment.
2. Know Your Risks
Identifying your risks will help you establish your organization's tolerance for cyber risk and estimate potential costs if you were to fall victim to an attack.
Increasing cybersecurity awareness has led to an explosion in the demand for security assessments and cybersecurity scores. Benchmarking where your organization is in its cybersecurity journey with something like an S2Score is a great idea, but a holistic approach to network security is critical. Looking beyond your network and into risks presented by third parties and end-users will help you establish a cyber-aware culture and give you a solid case to secure a healthy security budget.
3. Define Roles and Responsibilities
Ask yourself this question: "If my organization's network is compromised do I know what to do?"
If the answer to that is "no", other people at your organization probably feel the same way. Roles and responsibilities need to be made clear in advance, and everyone must know what they need to do in the event of an attack.
Your incident response playbook should also include contact information for everyone that needs to be notified when an incident occurs. This could include stakeholders, leadership, internal IT staff, third-party vendors, your MSP, regulatory bodies, legal authorities and possibly your clients.
4. Adopt a Zero Trust Security Model
Zero trust security will help you prevent unauthorized access to your organization's sensitive data. Organizations that adopt a zero trust security approach have an average remediation cost of $1.76 million less than organizations without zero trust architecture.
In short, zero trust architecture means that anything trying to connect to your network must be authenticated and verified, which includes all devices located inside and outside of your network perimeter.
As more organizations embrace remote work and hybrid-cloud environments, limiting access to sensitive data with a zero trust security strategy is an attractive option.
5. Put Your Plan to the Test
Maybe you already have an IR plan in place at your organization. That's great!
But, have you tested it to make sure it actually works?
Waiting until a cyber-attack to see if your incident response plan works isn't an ideal strategy. Would a football coach wait until week one of the season to try out the plays and formations in their playbook? I don't think so.
Annually testing and optimizing your plan with tabletop exercises and penetration testing will help identify vulnerabilities in your network. From there you can address what needs to be done to secure those weaknesses and add remediation steps to your plan if hackers were to exploit those vulnerabilities.
Working with a managed incident response services provider will make testing your plan and network much easier. You'll get an outside view of your systems and possibly find vulnerabilities you might not have discovered otherwise.
---
If you take anything away from this blog let it be this: You need to prepare and plan ahead.
A compromised network can cost your organization so much more than money. Customer trust and your organization's reputation are on the line.
Creating an incident response plan can be a tough task. If you need help creating and implementing an IR plan at your organization our engineers can work with you to make sure you're prepared.
Loffler partners with Blue Team Alpha to help organizations prepare for any incident, simulate responses and guarantee help is on the way within three hours of an incident.
Contact us today to learn how we can help your organization minimize downtime and prepare for any cybersecurity risk.
Read Next: The Real Cost of Network Downtime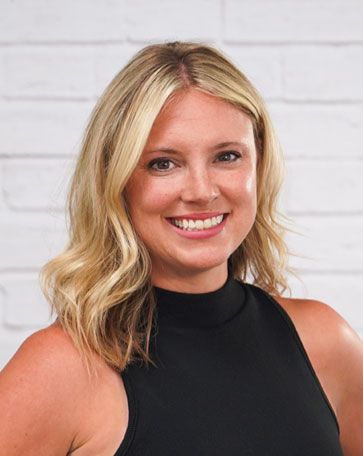 Jessica is an account executive for the IT Solutions Group at Loffler. She has been with Loffler since 2010 and works closely with clients to understand their business needs and objectives, with the goal of helping them identify the best IT and phone solutions to improve their workplace.