Mailing Solutions: What You Need to Know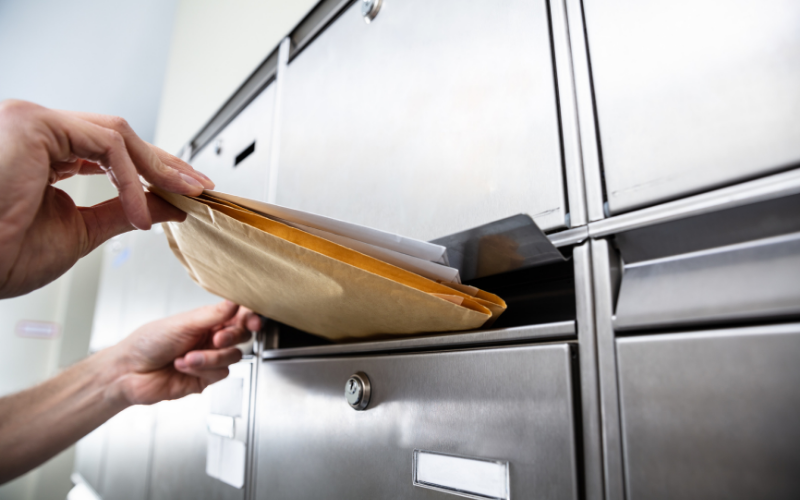 Many believe that direct mail, aka "snail mail" is a dying medium. But in the business world direct mail continues to be a commonly used medium to reach clients and prospects across the country. If mail was in fact a dying communication method, then businesses and marketers would stop using it. Direct mail continues to be an affordable, effective means to reach out with a more personal touch and organizations can reap the benefits. It can, however, be time consuming unless you have the right tools.
Mail machines, including folders and inserters are a budget-friendly time saver that businesses of all sizes can utilize to make themselves more efficient. But with so many options, how do you know which way to turn? There are some important things to look for and we'll walk you through them here.
Customer Service
When searching for the right mail system provider you want to be sure the company you partner with is one you can rely on. We all have experienced situations where products we have fail or break down. The issues can be due to user error, unforeseen technology problems or simple deterioration of parts over time. Having a provider that is available when things go wrong is imperative to keep business moving. How will you get those invoices out the door on time if the machine is down and your service provider isn't available to help you?
A reliable mail system partner provides quality equipment, clear pricing structure, and dependable customer service. Having a locally based customer support center and service technicians within reasonable driving distance is a must. No business wants to call customer service about an issue and be stuck waiting an hour to talk to someone. Frustration can build if that support person can't answer your questions. With a smaller, locally based partner, you can talk to a live person about any urgent issues almost immediately. They can also send trained support technicians to fix any larger issues that can't be handled over the phone. The best partners are dedicated to you and responsive to your concerns.
Quality
Not all mail machines or dealers are created equal. Many people don't know the importance of seeking out a company with ISO certification when buying mail systems. Obtaining this compliance certification and seal indicates that the dealer is a true expert in the mailing industry and one that cares about their products. Are they willing to share information about the manufacturer and how many businesses their products are in? A manufacturer or dealer that is reluctant to share their numbers could be covering up a decline in potentially low numbers.
As mailing procedures evolve, many businesses that were once focused on mailing systems have shifted their focus to other products. This often indicates they are not planning to make many investments in staying up-to-date or client-focused on the mailing industry machines. The service and products in the mail system department become small fish in their newer, bigger pond. You want to choose a provider who is continuing to invest in mailing products and not veering their focus away from their core industry. A manufacturer that has been around awhile is more reliable, as they are more likely to back their products. This can help ease the worry that the partner you choose won't be closing their doors any time soon and you'll have access to their service and customer support for years to come.
Does the manufacturer and dealer you are considering have the best options for you? Do they take the time to go through a mail process review? Times have changed, and so have mailing solutions...there could be a much more efficient, cost effective way for your business to process mail. Some larger businesses may need an all-in-one system, while some small businesses may benefit from investing in an updated postage meter. Others may be in the market for a machine that only does folding or inserting of documents. A dependable partner can offer several customizable options and has the experts to help determine what you need. The dealer you choose should offer maintenance and supply options and be able to provide additional equipment at a fair price.
Transparency
Go with a company you know you can trust, one that you know is being transparent from the get-go. The postage meter inside the mail machine regulated by federal law and can only be purchased from an authorized dealer. Because currency is passed through postage machines, the USPS requires all consumers to be under contract for the duration of their machine usage. It isn't until poor service or other issues arise that you're told you can't move to another service provider or buy from a different manufacturer until your contract ends. How much you pay is a combination of the mail machine you own or lease, the contract terms agreed to, and the volume of mail you plan to send. An honest, reputable company such as FP Mailing Solutions will openly talk to you about this and walk you through the process providing a clear, detailed contract perfect for your organization. If you are running an older mail machine with outdated technology, it's no longer the answer to your business needs. A transparent company will help you recognize what changes would benefit you and keep your organization processing mail efficiently rather than just asking for a renewal of your current lease. The mail machine you purchased five years ago, may not be the best option for you today.
In the end, the best mailing system dealers are those that treat you like a partner. They take the time to understand your business needs and can customize the best mailing solution for you. Look for the dealer who provides the highest level of support, transparent pricing and quality products.
Read Next: Intelligent Mail Indicia (IMI) to be Required on Postage Meters - Are You Ready?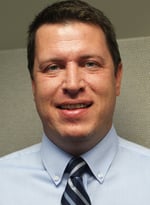 Scott Anderson is the Imaging Solutions Manager at Loffler Companies and has been part of the Loffler team since 2013. He is the product specialist for mailing solutions and thrives on finding ways to integrate his ideas with clients' needs. In his spare time, Scott loves to travel with his family, golf and cheer on the Minnesota Vikings.