Leverage Your Business Security System to Boost Efficiency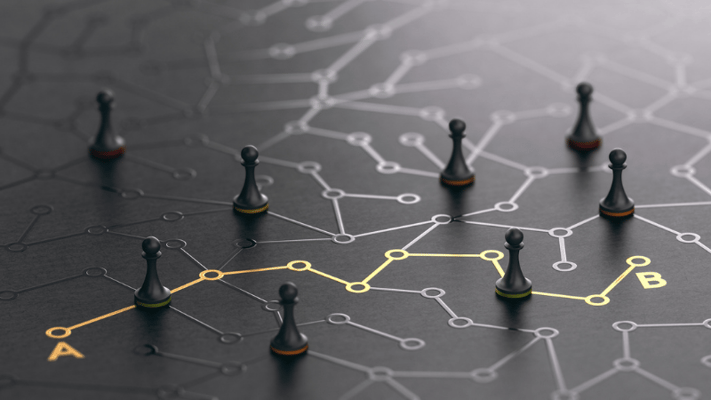 Every industry has had to embrace digital transformation. The security industry is no exception.
If your physical security system consists of a few outdated cameras and card readers, you're missing a huge opportunity.
Tech-savvy organizations are gaining a competitive advantage by leveraging their security systems to increase efficiency and streamline operations. Your business security system should do more than protect your assets. A well-planned and strategically implemented system will give your customers a better experience, automate tedious tasks and provide you with data and analytics to scale your business.
What is Operational Efficiency, and Why Does it Matter?
Operational efficiency is the relationship between an organization's output and input. A healthy relationship between output and input helps cut costs while increasing revenue and gives your customers and employees a better experience. I like to think of operationally efficient organizations as 'well-oiled machines,' because they're able to combine processes, people, financials, and technology into a cohesive system.
Depending on where your organization is in its digital transformation, you might already be implementing better processes into your IT environment. Sometimes, physical security systems are an overlooked opportunity to increase operational efficiency.
For instance, when most people think of physical security, they picture prevention from theft and intruders with the help of video surveillance and access control systems. Those technologies play key roles, but innovative companies incorporate more automated solutions that streamline workflows across critical departments. Implementing a strategic physical security system enables your employees to spend more time focusing on larger tasks and customer service because their tedious day-to-day jobs are automated.
The key takeaway is that every organization has the opportunity to increase efficiency by leveraging physical security. The more efficient your organization is, the stronger it will be.
How to Begin Planning Your Physical Security System
To become efficient, there are a few items to keep in mind as you're planning:
Identify your Problems and Goals
Every organization has its own unique needs in a security system. It's important to take a deep dive into your infrastructure and find project bottlenecks. This will help you strategically plan a system that works now and in the future.
Create a Baseline of Operations
Do you know how each department works together? Is it clear how each department functions and performs its required duties? Working with department leaders will help you understand what processes need to change or be automated.
Work with an Experienced Physical Security Provider
Working together with security experts will make planning, implementation and future updates/maintenance a pleasant experience. Your physical security provider should work with you every step of the way because nobody knows your organization's needs like you do. Your security provider will help you find solutions to meet those needs.
How Leveraging Your Physical Security System Increases Operational Efficiency
Better Customer Experience
When a potential customer walks into your business, are they receiving the help they need? Are they greeted by friendly employees? Incorporating real-time notifications and inventory tracking into your security system creates a win-win situation: optimal output for your business and exemplary service for your customers.
For example, when customers walk into a section of your building or store, employees can receive notifications on mobile devices that a person has entered that area. This allows employees the opportunity to engage with customers and offer help to make sure they're finding what they need. Also, with real-time inventory tracking, there isn't a need to check in the back to see if something is in stock. Using a tablet or other mobile device employees can quickly answer customer questions. As a bonus, the potential for theft is greatly reduced because sticky-fingered thieves are less likely to steal when they know someone is close by.
Integrating security solutions like radio-frequency identification (RFID) into your organization's operations helps you meet the demand for a seamless customer experience. RFID tags provide extremely accurate inventory accuracy and location tracking of merchandise. This gives retailers the ability to leverage their inventory pool across all channels and give customers the experience they want.
Data-Driven Insights and Analytics
Many businesses are still using outdated legacy point of sale (POS) systems. Typically, these POS systems don't communicate well with each other. Because of these siloed systems, you may not be able to gather and analyze valuable data from your customers.
Using RFID tags in your physical security system makes it easier to gather transaction data that many departments in your organization can analyze. Your marketing team can use this information to understand the performance of specific campaigns, pinpoint ideal customer demographics, predict trends and plan future initiatives. Your physical security system can also help with asset management, production tracking, shipping/receiving and service and warranty authorizations.
Achieving operational efficiency with security technology isn't only specific to the retail industry. Manufacturers can use tracking solutions, such as RFID, in production processes to gain real-time visibility of project progress. The logistics and transportation industry is beginning to take advantage of this technology to connect with their database to see origins, destinations and identify materials being shipped.
Intelligent Automated Processes
A key factor in increasing efficiency is automation. If employees are spending too much time working on repetitive tasks every day they aren't going to be efficient. Integrating a security system that communicates with other systems you have in place can greatly reduce shrink and increase sales.
For example, let's say your retail store places RFID tags on each pair of jeans and readers above the product display. Now, when someone grabs two pairs of jeans your system won't detect that as a threat. But, if someone were to grab six pairs of jeans the system can identify this as a threat. Your system can automatically notify the A/P department of a potential loss or notify the sales team of a potential sale depending on if the jeans are paid for or stolen. Also, RFID tags enable the system to track if the jeans left the zone because each tag has a unique ID number. If the jeans are purchased, it will record the transaction as a sale. If someone walks off with the jeans then it's recorded as a loss. This streamlines workflow across all departments and all channels.
Prepare for Future Success
Using your physical security system to its full potential will set your business up for the future. An operationally efficient organization will find it much easier to expand into new markets while remaining profitable.
We've been helping many companies install cloud-based security solutions. Organizations that have embraced digital transformation are turning to cloud security systems because it makes maintenance and updates easier. If you work with a managed security provider, that's all handled for you remotely. This is also known as physical security as a service (PSaaS). Another huge advantage of a cloud-based system is scalability; you can quickly increase or decrease the size and power of your security solutions.
Increasing operational efficiency at your organization takes consistent effort and a strong strategy. Working with an experienced physical security company that knows how to plan and implement a system that communicates with your current IT environment is crucial. When you're looking for a security provider it's worth noting if the organization can provide a solution to meet your specific needs. Cookie-cutter systems just don't cut it anymore. Look for a provider that can give you what you need with one handshake and one invoice.
Read Next: Access Control: The Key to Building a Layered Security System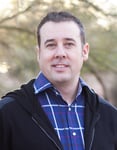 Anthony Rocheford is a Physical Security and Audio Visual practice manager at Loffler. Anthony began his technology career in 1993 installing POS and Audio / Video equipment in retail and commercial environments. With more than 25 years of technology background, Anthony has built and managed several enterprise-level surveillance systems consisting of more than 56,000 cameras in 830 locations in the United States and Canada. He was instrumental in the design and implementation of major surveillance systems for Life Time Fitness – supporting 9000+ cameras running Milestone Systems and JCPenney – supporting 42,000+ cameras running ExacqVision. In addition, he brings a strong background in operational leadership and knowledge in multi-site real estate management and construction. Anthony has had certifications with AXIS, Milestone, Genetec, ASIS, BICSI, NICET, Microsoft and Cisco along with various Access Control, Audio Visual and Project Management certifications. In his free time, he enjoys the outdoors with his son and daughter.