How to Protect IT Investments after a Merger or Acquisition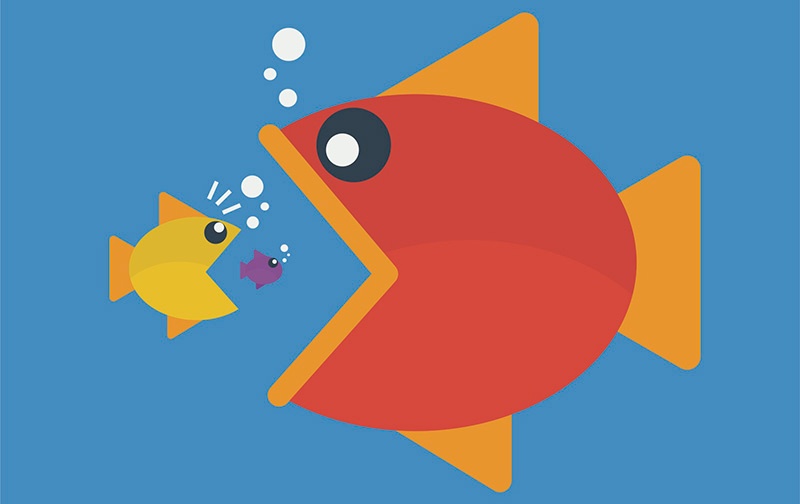 Information technology exists as a rapid evolution in most everything we touch. In other words, IT is a crazy, unpredictable landscape.
To support goals to grow your business, or to simply maintain your existing IT infrastructure, you need to keep up with new technologies. And there's always something new in the world of IT: new companies, new solutions, shiny new options around every curve. As a customer, the IT landscape can be difficult to navigate when every solution presented claims to be the best or the most impactful tech advancement that will improve/change/grow/protect your business.
To add an extra layer of confusion to the mix, mergers and acquisitions (M&As) continuously shake up the providers and creators of your office technology needs by consolidating and changing the options you have available. The ever-changing technology landscape is dizzying and keeping up can be more than a full time job, especially when you may only do a particular project one time in your career. How do you keep your technology solutions under control when the company you've learned to trust has been acquired by or merged with another?
We've Grown to Expect M&As Every Quarter
Announcements of the latest company mergers and/or acquisitions appear all over the IT landscape and happen so often that I've come to expect at least one that impacts our business just about every quarter. You may remember examples like when Dell acquired EMC, HP acquired Aruba Networks, Century Link acquired Level 3, HPE acquired Nimble Storage, AT&T acquired DIRECTV, Dell acquired Compellent or more recently when Mitel acquired ShoreTel and Fujifilm acquired Xerox.
The story is all too familiar in the world of office technology. You purchase a solution deemed to be the best to fit your needs – this could be a phone system, IT security tool, data storage, etc. – and before you know it, the brand that created your solution either no longer exists or has undergone a massive change through either a merger or an acquisition.
You take on a risk of M&As occurring whenever you select new technology solutions for your business. M&As aren't necessarily a negative; many times they result in a better customer experience, more innovative products and quicker time-to-market. Other times, they don't go as well and have adverse impacts on customer experience, product deprecation or worse.
Typical Technology Procurement Methods
Choosing and purchasing IT solutions is usually handled in one of three customer relationships:
Buying direct from a manufacturer (assuming the manufacturer has a direct sales force). With this option, you are tied to a company's brand. If either a merger or an acquisition was to occur, in which the manufacturer goes away or changes, the product that you purchased or the service that goes with it could change. Because many manufacturers operate in the model of being product leaders, their capacity to provide exceptional support to end-users is either very limited or not offered. Many companies do not choose this route because while they like the products that a particular manufacturer creates, they want to rely on companies with tight manufacturer relationships and a large service force to make those products shine (see method three below).
Buying from a reseller. A reseller buys product from the manufacturer and then sells it to you, often for a low price. This is common on websites like Amazon or other catalog-type companies. This works well for customers who already know exactly what they want to buy. In this model, the reseller will not scope out the solution to make sure it's right for your business, and they do not offer consultation to account for changes that might happen down the road. In this business model, after-sale support is either non-existent or minimal relative to other procurement options.
Working with a consultative technology partner (my recommendation). This means having a customer-focused relationship where you're not tied to one product line. Instead of simply selling a product, your partner's goal is to intimately learn your business and help you find the right technology that aligns with your specific needs. Businesses work with a technology partner when they know they need data storage, business continuity, Unified Communications, Cloud or IT security, but they also need advisement as to the best solution to fit their needs. Consultative technology partners are focused on providing exemplary outcomes to the organizations they partner with, so this procurement model delivers tailored solutions that have the highest level of support.
My ultimate recommendation is number three: Work with a consultative technology partner who will help to buffer the rapidly changing landscape of technology and keep your solution under control, even when inevitable changes such as mergers and acquisitions occur.
Working with a Technology Partner
A technology partner exists to make sure your solution fits your needs from implementation, to configuration, to ongoing use through the life cycle of the solution. You can have the best, most robust, highest quality software system on earth, but if it is no longer being maintained, performance suffers or service goes downhill, your results and your ROI on the system won't be any good.
Once the latest M&A is announced, it's a technology partner's job to quickly determine whether the change is good or bad for affected customers and advise them on how best to handle the situation. The subject matter experts available to you at a technology partner make it their business to know the latest trends and advancements, and you can use their knowledge to your advantage when making decisions on how to proceed after an M&A.
If your vendor becomes difficult to work with after a merger or acquisition occurs, your technology partner has your back in making sure you still have a solution to fit your needs. Without that technology partner, you're left on your own after an M&A. If service worsens, all you can do is hope the relationship gets better or hope the move to a new software solution doesn't hurt processes or investments too much.
You can't prevent an M&A from affecting your office technology. But you can work with a good technology partner to make a transition less painful. Being focused on customer outcomes allows technology partners to reach into their tool sets and figure out what combination of technologies will be best for you, the customer.
Read Next: How to Avoid IT Strategy Failure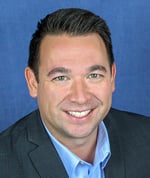 Joe has been part of the Loffler IT leadership team since 2015 and has a deep background in enterprise software with experience spanning the areas of Unified Communications, Workflow Automation, Contact Center, Collaboration and ERP/SCM/WFM. A little known fact? Joe used to be the drummer in a blues band called the Electric Trane.