We hear from many clients who are overwhelmed by paper files and want to get them under control. Many consider transitioning to a paperless office.
Document management means turning paper files digital and allows you to electronically store, organize and retrieve documents, while automating how they move throughout your organization with workflow automation.
This lends numerous benefits to a business looking to save time, cut costs and use employee skillsets to the highest efficiency.
Going Paperless at Work: 10 Benefits of an Electronic Document Management System
Document management, which is often paired with workflow automation, offers several avenues for business process management improvement:
1.
Expedite Approvals
Scan invoices into your document management system so your accounting team, the purchaser and any approvers can access and approve them digitally. Route invoices through email workflows to automate and speed up your approvals process. Everything needed for approval is in one central location and you don't have to waste time tracking down people or documents.
2. Automate Approval Reminders
Speaking of approvals, you can also track where invoices are in the approvals process and where they may have stalled. Reminders are automated through email, so you don't have to ask approvers over and over again for a response.
3. Reduce Manual Data Entry
OCR (optical character recognition) automated data capture extracts data from an invoice. Data is then put directly into your document management or accounting system, so your team doesn't need to manually type data into the system. Not only is manual data entry monotonous, but it also is cause for inaccuracies. Wouldn't you rather use your employees' time for higher-level thinking?
4. Automatic and Trackable Three-Way Match
Simplify the three-way match process and give your accounting and finance departments visibility over bottlenecks that prevent on-time payments.
5.
Streamline Electronic Forms Processes
Customize electronic forms to your organization's unique needs. Enter data only once and push it throughout your organization. Streamline processes throughout your organization related to human resources, accounting, legal documents and contacts.
6. Reduce Document Storage Security Risks
A common timeframe for document storage requirements is seven years. Document management software can notify you at the end of seven years and you can then determine whether to remove files from your system. Removing files after that time requirement reduces your liability risk during an audit. You retain the option to keep any documents you wish. The system will never delete documents without approval.
Electronic storage of documents also removes the risk of losing files in a fire or flood. Many organizations use document management software for disaster recovery. They like knowing they'll always have the files they need in electronic form.
You can also improve security with user authorization requirements to control which employees are allowed to see certain documents.
7. Reduce Wasted Space
All those paper documents need to be stored somewhere. With document management, your paper files become digital. This allows you to repurpose file cabinet and/or warehouse space.
8. Go Paperless and Help the Environment
Storing your documents electronically means you're using less paper, which is always good for the environment.
9. Save Time
Manage business process efficiency with workflows. Save your employees time and make it easier for remote workers to access documents. Document management systems increase the convenience of storage and retrieval in your office.
10. Cut Costs
People recognize they can't keep everything on paper forever, and storage costs can add up. One law office we work with had 100,000 boxes in a storage facility before turning their paper files digital. A document management system means no more paying to store paper files.  View our document management ROI calculator to learn more.
---
Going paperless with an electronic document management system can happen in two ways:
The best way to go about transitioning to a paperless office will vary depending on your size and how many documents you process in a day, month or year.
Ready to get started with document management?
Request a Free Document Management Consultation
Read Next: What Is Document Management, Anyway?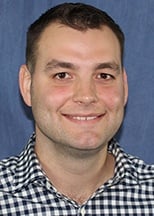 Jacob is an Intelligent Automation Specialist at Loffler. His passion is to drive digital transformation in customer environments to help organizations realize significant return on investment and improve their team's quality of work/morale. Jacob has been in the digital transformation space for nine years, and with Loffler for seven years. He is a father of four and enjoys coaching his kids' baseball and softball teams, as well as spending time outdoors with his family, especially at the lake.